Ellie Jones, 20, was born with a congenital facial deformity. This means that her teeth weren't aligned as like the regular people. The world doesn't know that many people are suffering from the same condition and it could happen to anyone.
Right when she went to get braces at age 14, the orthodontist saw something suspicious about her jaw. He realized that it hasn't grown since she was only eight years old.
Ellie then visited a maxillofacial surgeon to get second thoughts on this. For the next six years, this amazing doctor transformed her jaw and life.
Watch the story told by her:
She got her first procedure when she was 16. It was really painful making her unable to talk or eat.
"I was on a liquid diet for about a month, which was really hard, and I couldn't talk properly – I had to use a notepad to communicate," Miss Jones told the Daily Post.
The doctors succeded to cut her jaw vertically and horizontally. A year later, she opted for corrective surgery on her chin.
'I mostly just felt relieved – I finally felt like I could be myself,' she said.
Science does amazing things today!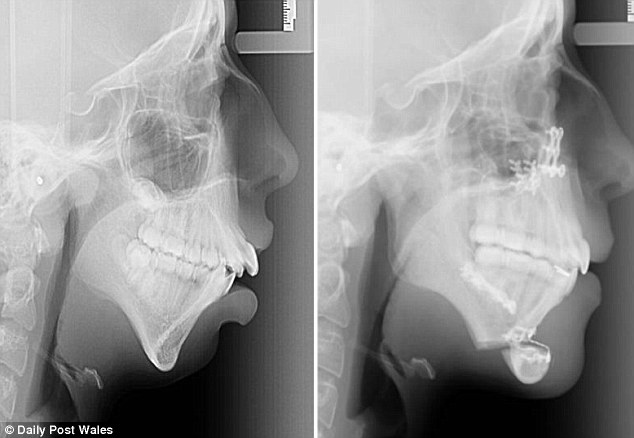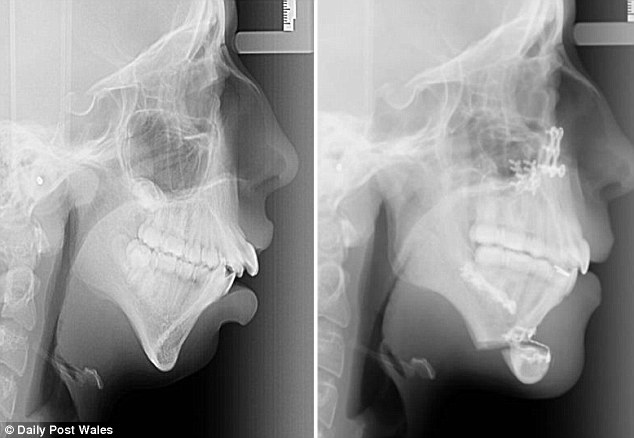 Source: DailyMail