Valerie Sagun aka "Big Gal Yoga" is both voluptuous and flexible.
You see the 30-year-old who hails from San Jose, is showing the world that you don't have to be rail thin in order to enjoy the benefits of yoga.
Sagun has been practicing a form of yoga called Hatha for the past six years. The method is aimed at helping align your skin, bones and muscles.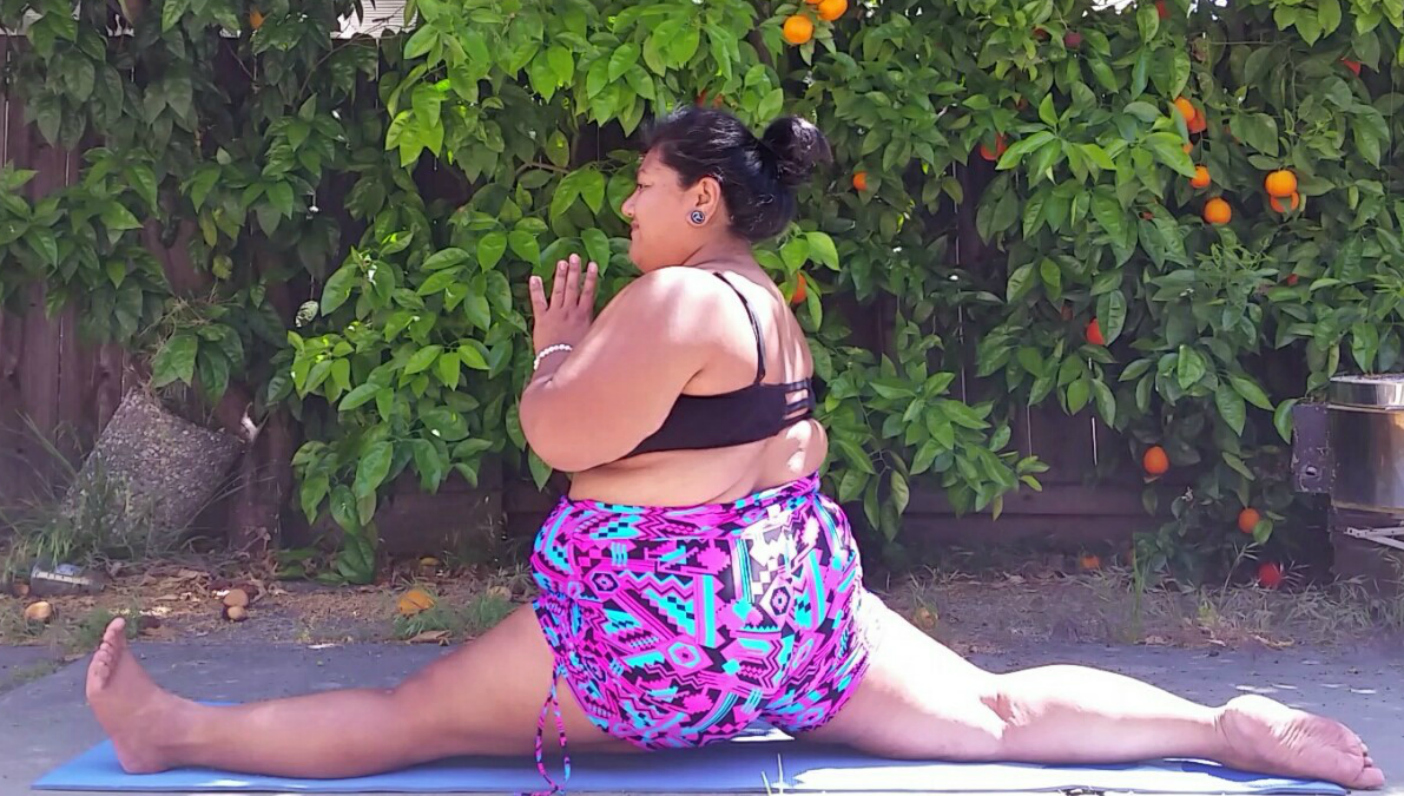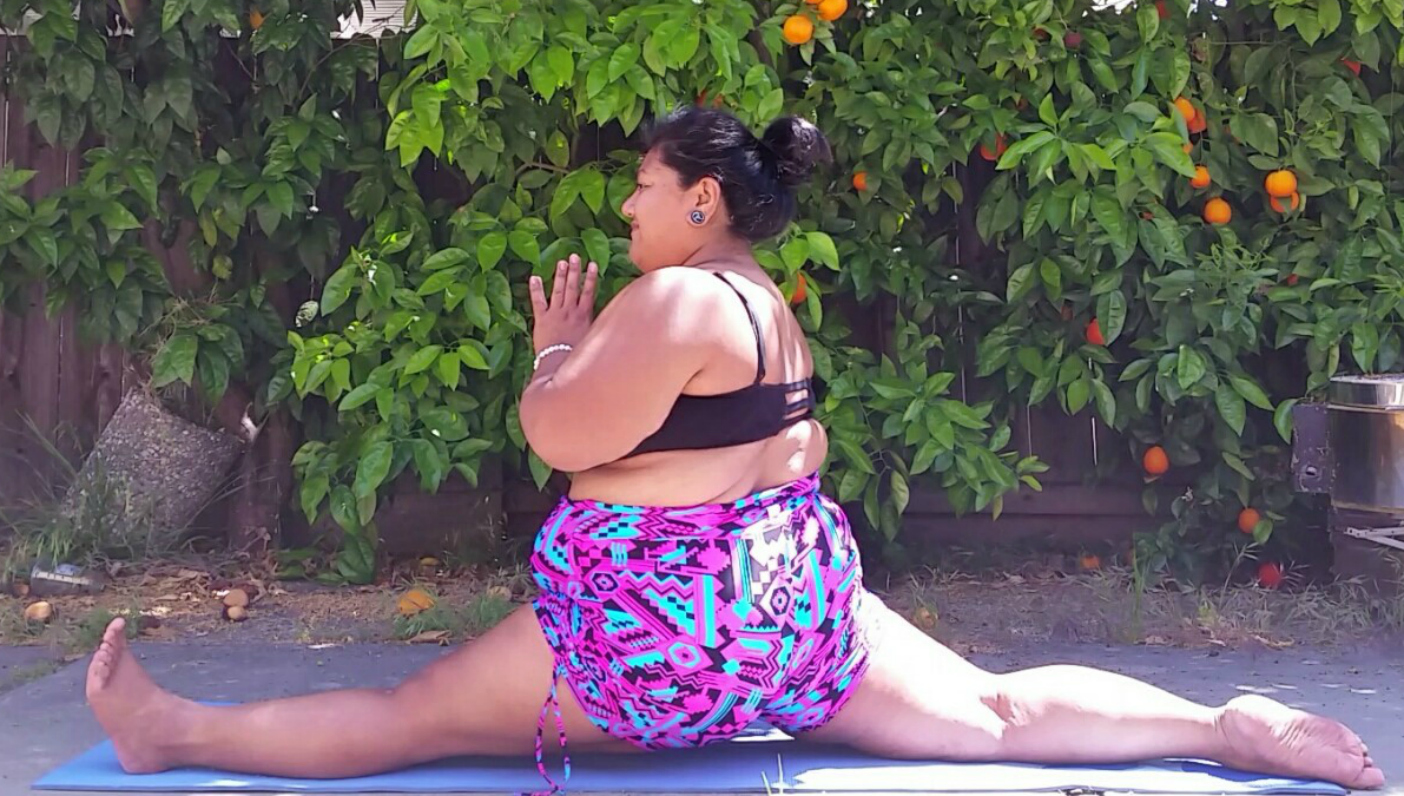 Since starting her Instagram account, "Big Gal Yoga," Valerie has racked up over 150,000 devoted followers.
Despite her size Valerie is never afraid to take risks and try something new.
"I've never really felt self-conscious about my body during yoga classes," Valerie says.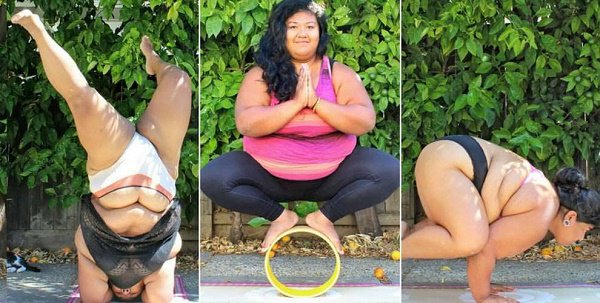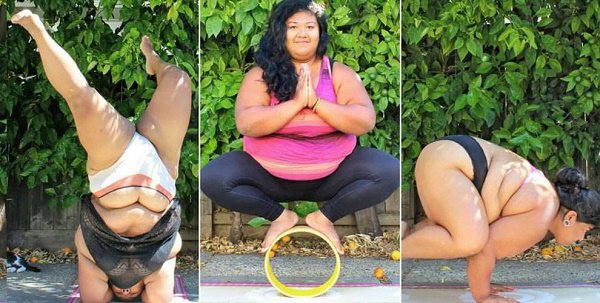 "For me, yoga is all about the mind and positive thinking. I get anxiety and depression, and practicing has helped me through that."
"By being a curvy woman of color, I get to show a lot of underrepresented people that they are capable of anything," Valerie went on to say.
Valerie – who weighs just over 200 pounds – first got into yoga at university. A friend dragged her to a class and she fell in love with the calming but challenging exercise.
She said: "What attracted me to yoga was just about being flexible. I wanted to move around easier and as I'm bigger I've always wanted to touch my toes."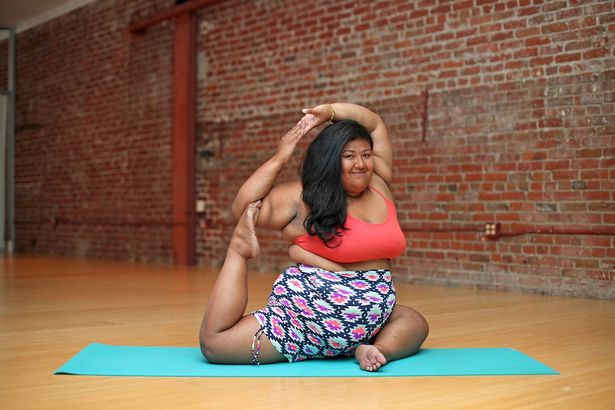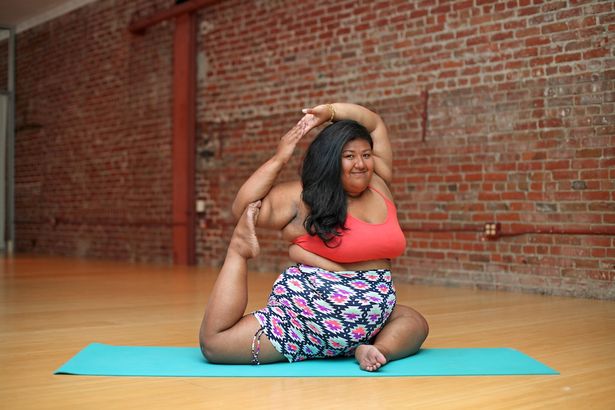 "At the beginning I did struggle but I was actually pretty excited about it."
"Sometimes I would come from a school class frustrated and doing a bit of yoga would calm my mind and help with my anxiety."
Valerie admits her weight has held her back a little bit when it comes to certain poses. She finds balances on her hands difficult because of the weight she places on her wrists.
But her determination has won out. Slowly she reached the milestone of touching her toes and then achieved the headstand and splits.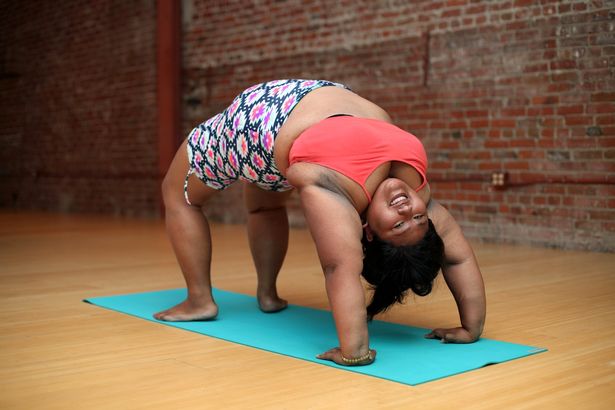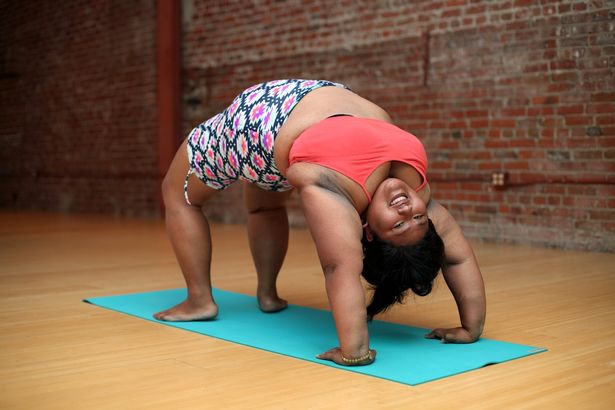 Valerie's social media success started when the plus size beauty started to take pictures of her yoga poses and posted them onto Tumblr.
What was meant to be a private blog eventually blew up and won Valerie legions of fans from around the world.
But with fame came vicious trolls who would attack Valerie's weight and skin color.
Valerie said: "I get fatphobic and racist people on my Instagram. I read their comments and I'm like, 'How dare you say that kind of stuff about me'.
"They make really obvious comments like, "Oh you're fat.'"
"Its more just frustrating at the fact that people still think this way that just because people are big they can just insult them for no reason."
"I haven't done anything to them and I don't know them personally so I don't know why they want to give me their unwanted opinions."
And when Valerie tried to reason with her haters she found them unresponsive and unwilling to reason with.
She said: "It ends up me talking to a brick wall because they're ignorant and not open to any new ideas."
Valerie instead decided to focus on positivity and doing what makes her happy. She regularly posts videos of herself doing challenging poses and the odd sexy selfie in the yoga studio mirror.
"I think through yoga it helped me appreciate my body even more."
"Body positivity is important to me because its important to be accepting of your body as it is now and not have to worry about losing weight."
Just be happy and accept yourself in the body that you have. Your body can do whatever you want it to do as long as you have the mind and determination to keep pushing yourself."