There is hope for this little girl that suffered frightening facial injuries in an acid attack. It was her father that wanted to hurt her mother, but the acid accidentally fell on this little girl's face damaging the chances of living a healthy life.
The girl you are going to see in the picture bellow is Julie Kumari. She is a 7-year-old girl from Fatehpur, in Uttar Pradesh, India. The image is horrific, but the brave young girl survived the attack.
It's her face that suffered the biggest damage. Alongside that, the acid burned her arms, chest, and neck. The attack happened four years ago.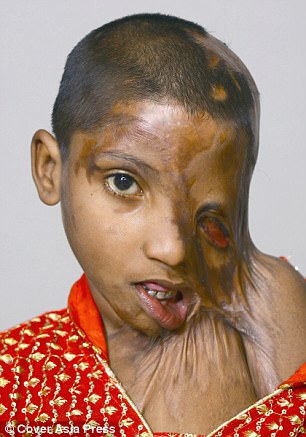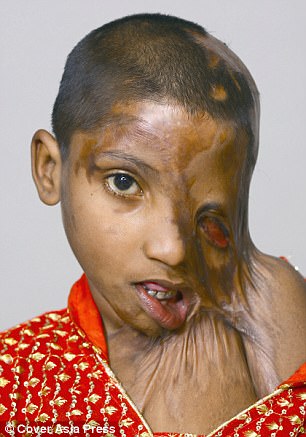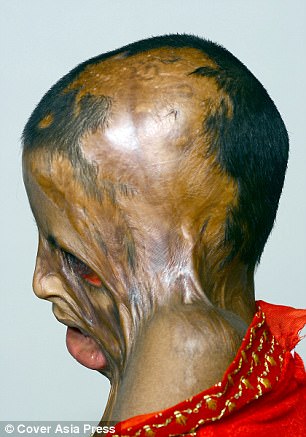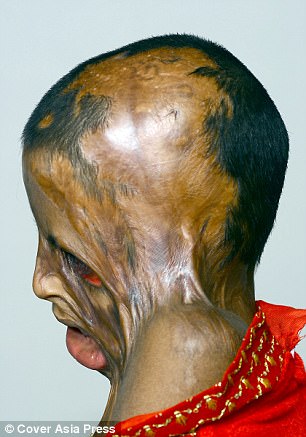 Her mother is in tears. She's been trying to raise her without any help or money. She is earning Rs150 a day. That's approximately £2.
She says:
"It's been devastating watching her suffer all these years. It used to hurt her to eat, talk and smile. Everything was a struggle for her. And it killed me inside that I couldn't help her."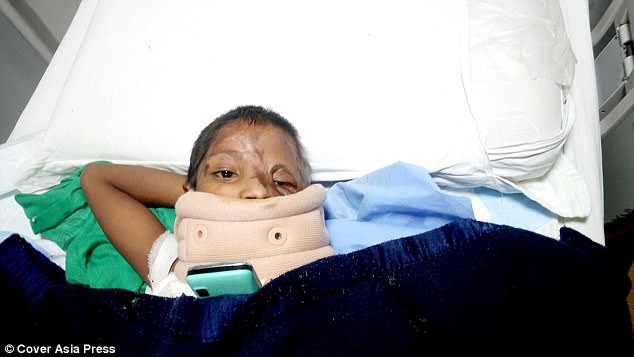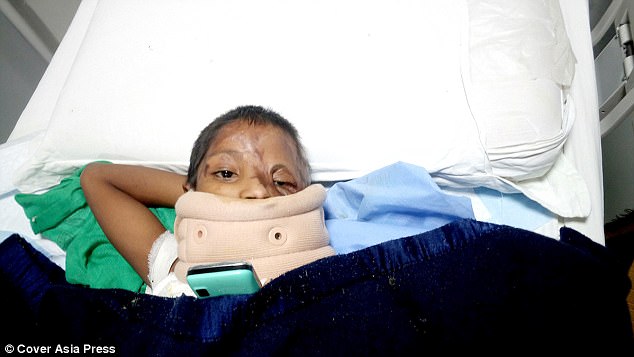 The hope comes after Alok Singh, and his team found out about this case. They are a part of Chhanv Foundation.
That's a charity that helps all survivors from acid attacks that will help the little Julie to be accepted in Hospital and get the help she needs. Free of charge.
Her first surgery came three months ago as the doctors were able to remove the skin that was tying up her head with her shoulder. Now she is expected to recover and be able to move the head.
After this, there will be more surgeries that will fix her left eye and plastic surgery to fix the deformities on her face.
Rani, now re-married with another man and a mother of a second child, is overjoyed and thankful for all the support and help she gets from the charity organization.
We hope she is going to get better.
Source: DailyMail