Twins have a special sibling bond that can never be broken.
But soon after the end of WWII two Polish twins were cruelly separated for almost 68 years. Brothers George Skrzynecky and Lucian Poznanski always felt like something was missing – even after spending a lifetime apart.
Born in Germany in 1946, their mother had been sent to a Nazi prison camp when she was pregnant with them.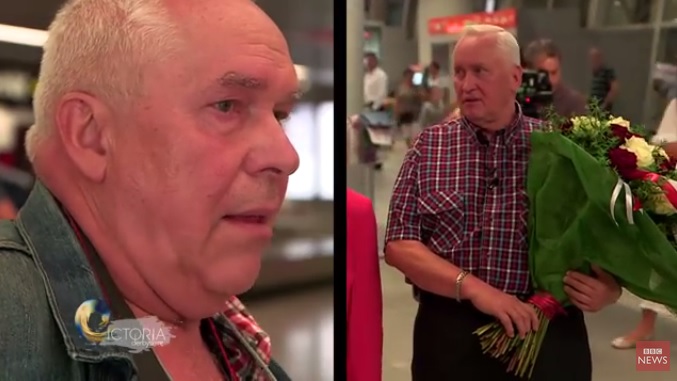 After giving birth in the camp, she was liberated shortly after. But sadly she fell severely ill. She could no longer take care of her two boys and they were given up for adoption.
For the first half of their lives, the boys did not know that each other even existed. Lucian stayed in Poland, while George moved to California at 17.
It was during the 60s that George first discovered he had a twin brother. He sought the help of the Red Cross in finding his long lost twin. But sadly, they were unable to find any information.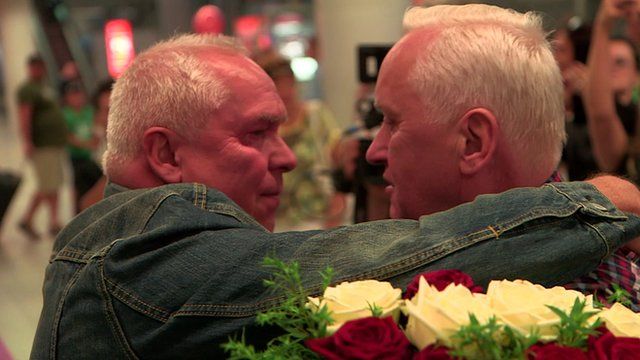 Then last year Lucian discovered he had a twin, and it was then the two twin brothers were finally reunited.
After almost 68 years of waiting, George and Lucian were finally brought together once again in an emotional reunion in Poland.
Now that the brothers are together once again, they plan on spending lots of time together catching up on the decades of being apart.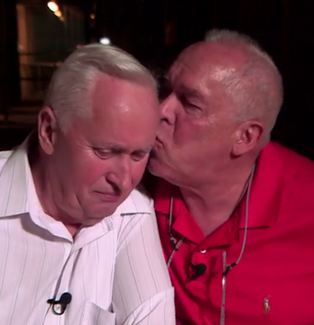 "All my life I wanted to know my family," George Skrzynecky, said tearfully.
"I don't care about winning the lottery, I just want to have my brother by my side," Lucian Poznanski said on the day of their reunion.
It was also discovered for the first time that the twins' father was an US soldier who had gone home before their birth.
"I always had the feeling that I would come to America and now I've found out why," George said.
The Red Cross managed to find documents that revealed the twins' mother had looked for them and wanted her sons to be returned to Germany with her.
But when she found out that they had been adopted she was told the decision was final.
She died in 1952.
"When I finally learned the whole truth I cried for my mother," Lucian said. "She lost two sons."
"The story is closed," George aid. "The best part of everything is that we finally found each other after so many years of separation." "What happened in the past, you cannot change it," he said.
"Wars are terrible things. There are wars around the world right now, people are dying, people are being misplaced – it's really very sad."
"But we have a time to celebrate now and look to the future. Brothers forever."