If you thought that age is going out of style, please bow down to Baddie Winkle. She is this 89-year-old Instagram superstar. Her real name is Helen Ruth Van Winkle from Kentucky, USA.
Her Instagram profile is full with photos showing her wacky style and clothes. Yes, she has more than 3 million followers. If you scroll down her Instagram feed, you will find Baddie Winkle hanging out with Miley Cyrus at the MTV Video Music Awards.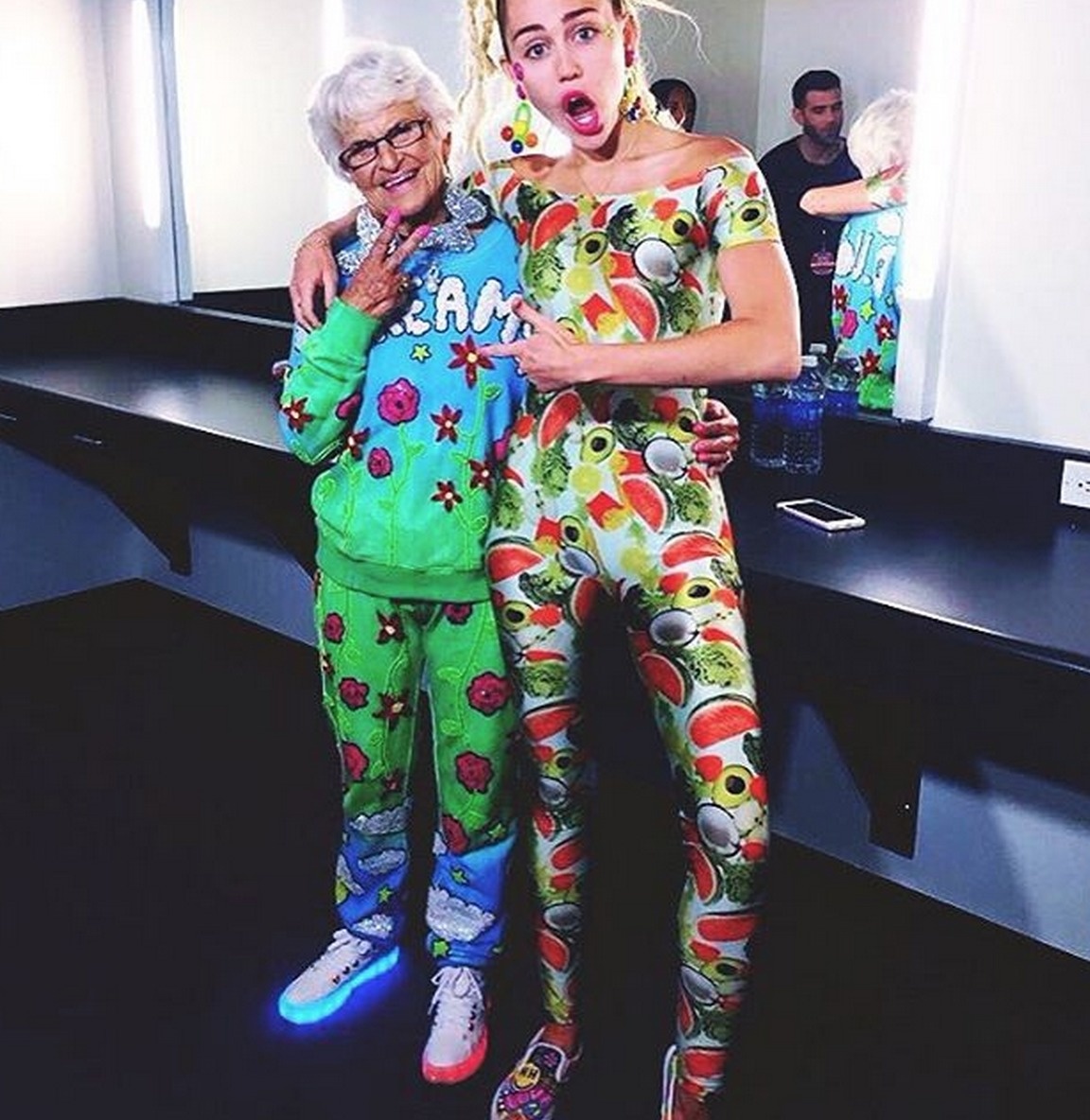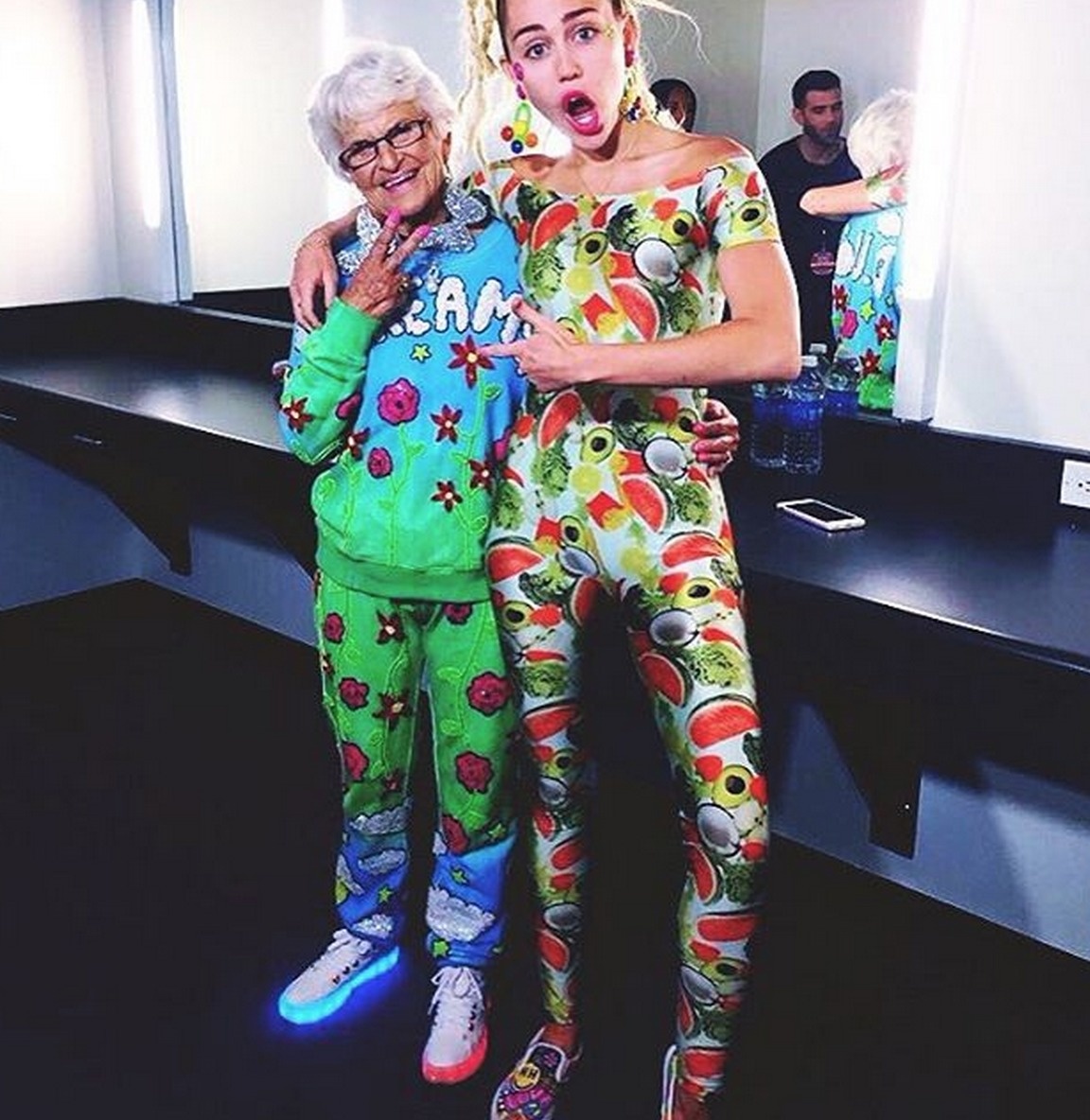 With her "not-suitable-for-a-90-year-old" style, Baddie even appeared at the New York Fashion Week.
However, if someone should've done this, Baddie is the true person for the job. Her life hasn't always been so great.
She was born in 1928 during the time of the Great Depression. She lost her husband, Earl, in a car accident on the day of their 35th wedding anniversary. In 1999, she lost her son David at the age of 46. He lost the battle with cancer and Helen still struggles to "go over" this loss.
"I fought for years trying to get over the deaths of my son and my husband," Helen admits. "I led a very sad life but I had to go on and be strong for my daughter, my 5 grandchildren and my 3 great-grandchildren."
In a documentary by Rafinery29, she was talking about her grief:
"I cried all the time because I couldn't come to terms with it. So I made myself over into Baddie Winkle. This new chapter in my life, I'm looking forward to it. It's got more interesting as a matter of fact. But, right down deep, I don't think I've changed all that much."
It was 2014 when her life changed forever:
"Kennedy was 17 years old and a junior in high school at the time. She came home from school one day to see me wearing a pair of cut-off jeans, a Grateful Dead tie-dye t-shirt and Huf socks. She immediately said "Granna, let's go take a picture of you and put it on the internet!"
And this is when Baddie was born. Since then, she has over three million followers on Instagram, 224K followers on Twitter, and over 230K Facebook fans.
She is not stopping here:
"I don't feel old. I've never felt old. I've never dressed as an old person. I've always dressed in young and stylish clothes."
This photo got me laughing out loud!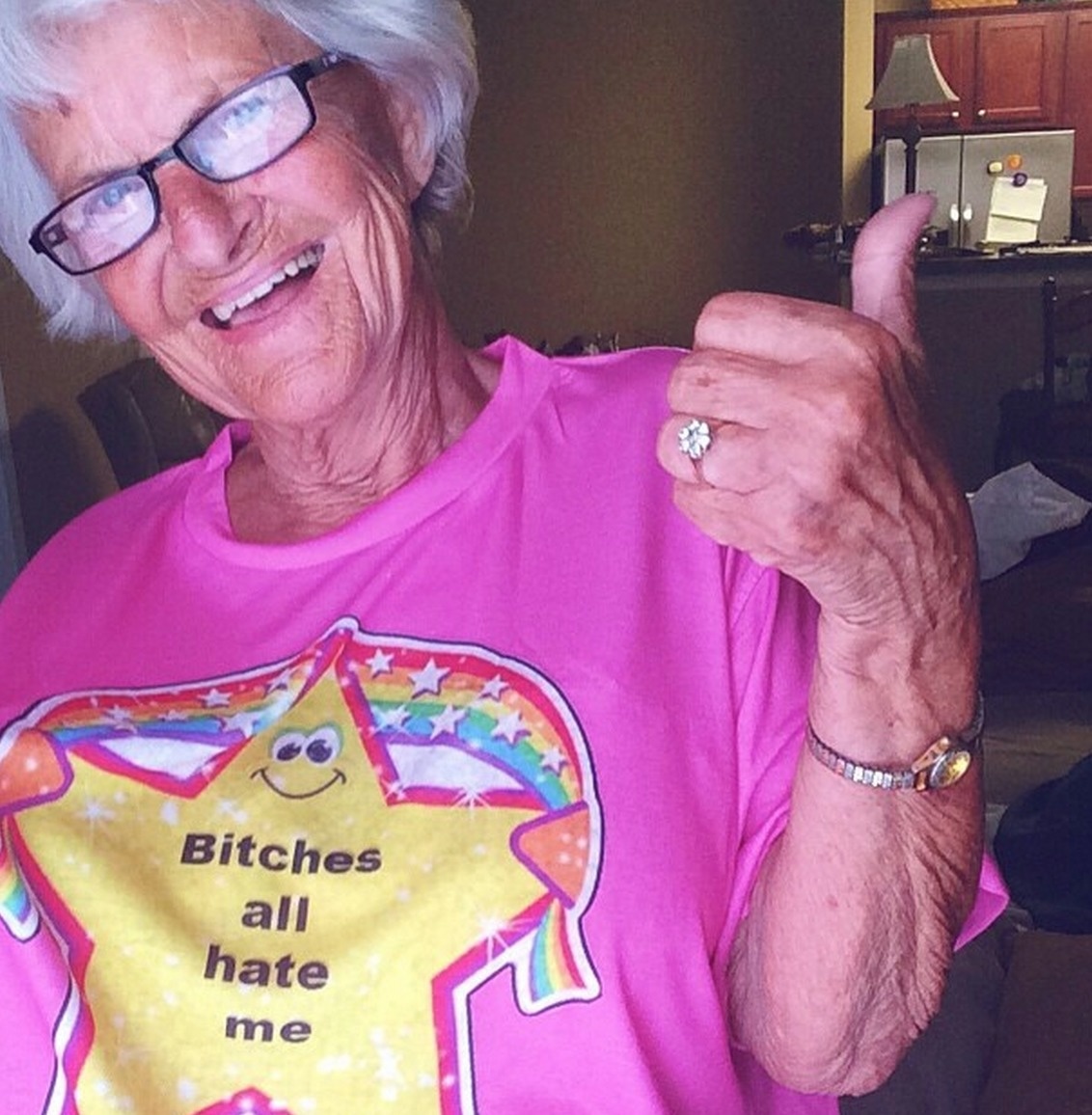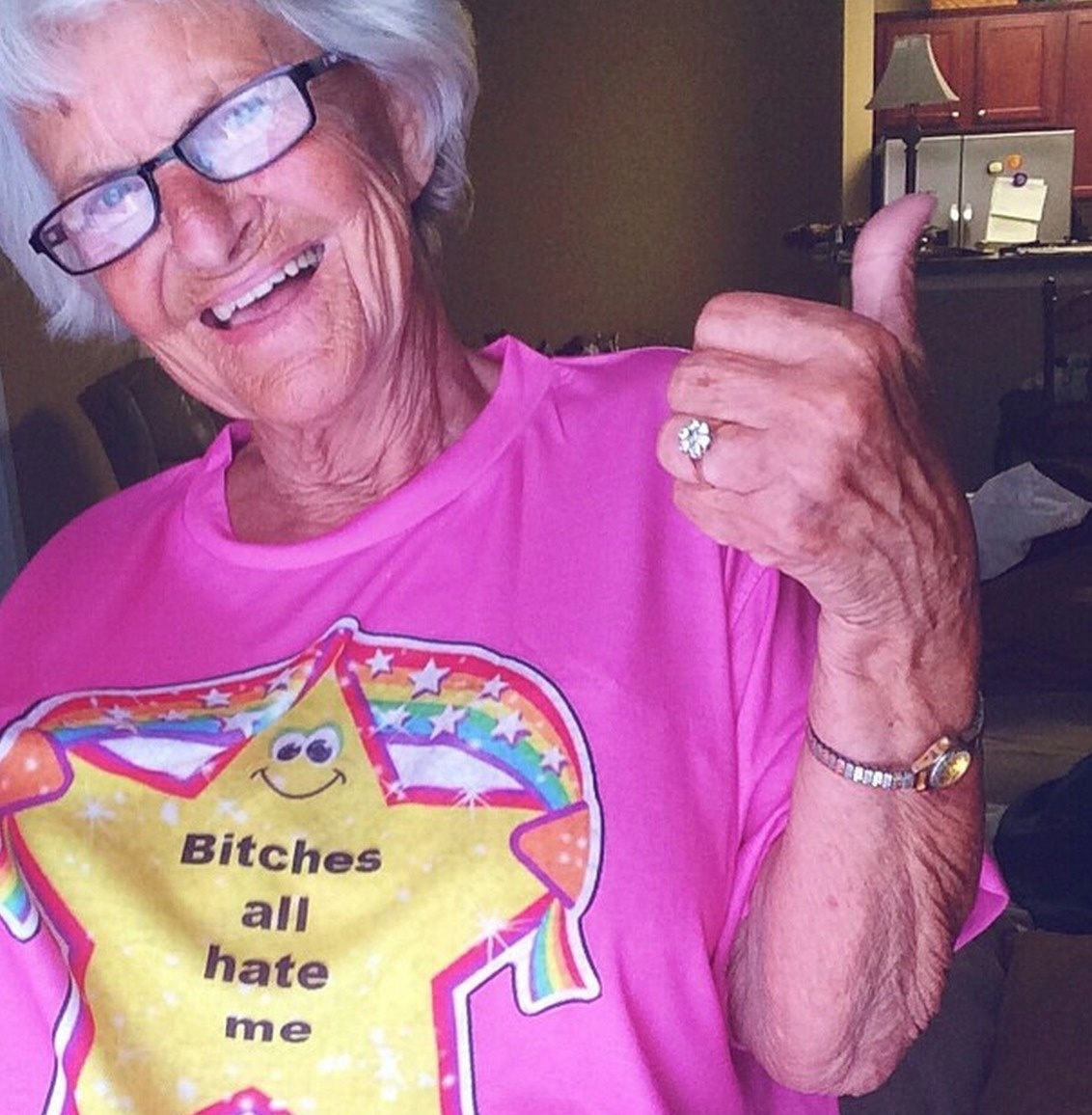 You look awesome, Baddie!
Source: Telegraph.co.uk Instagram LifeBuzz