Okay, I'm officially spooked. I've read the heartbreaking message written on the back of a mirror, and I can't hold it together.
Athena Orchard died after she was diagnosed with cancer on her bones. She left her whole family saddened. She was only 13 at the time.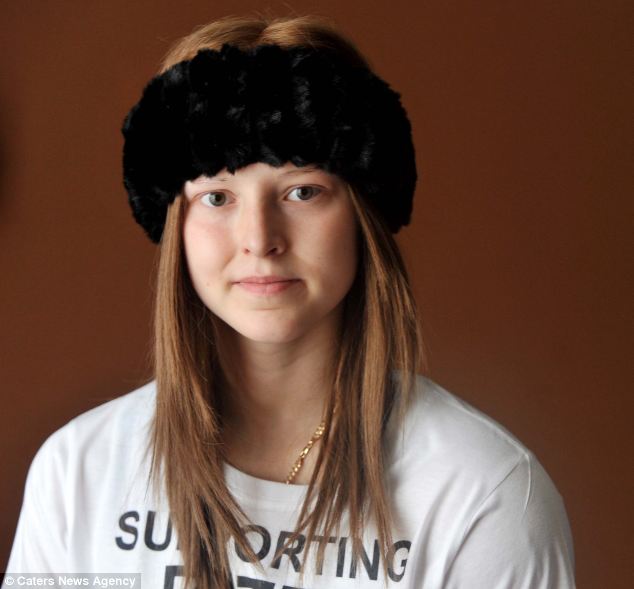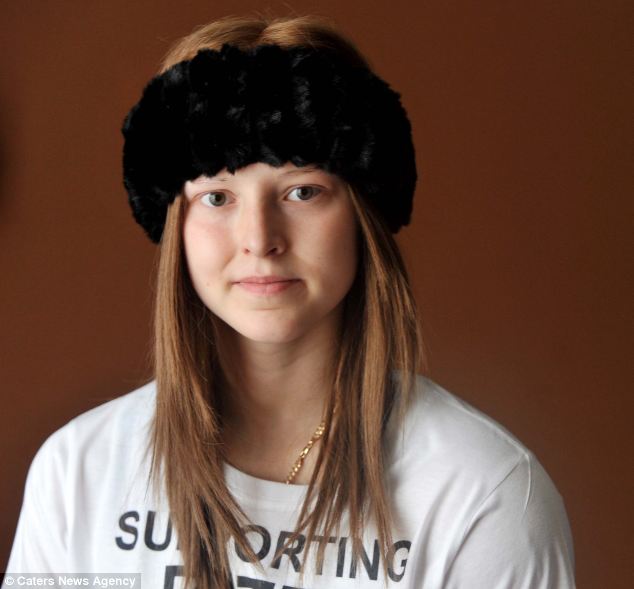 That's not it. Following the death, the parents were cleaning and getting things into the right order at her room. The mother saw something that made her cry right away.
Athena wrote a message revealing her feelings on love, life, and the new situation she is in at that moment. Her father tells that he couldn't read the message as it was too much for him to handle at the moment.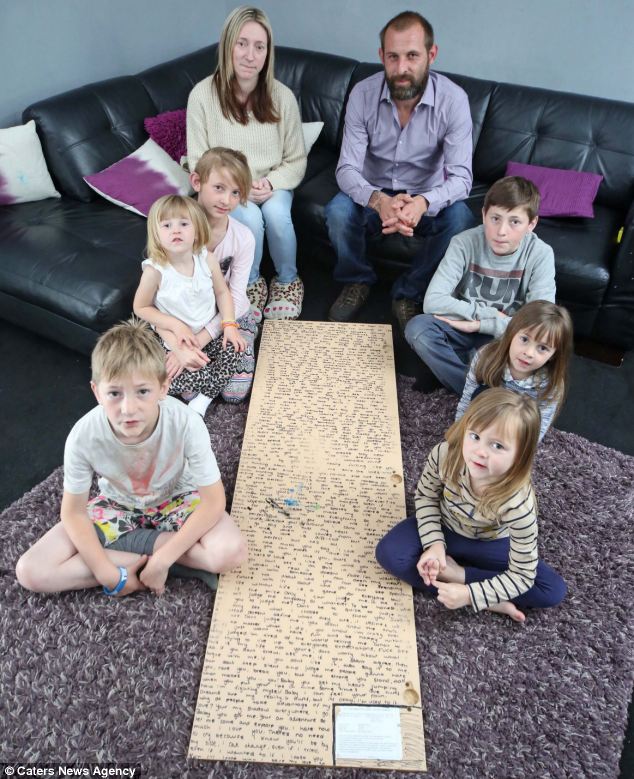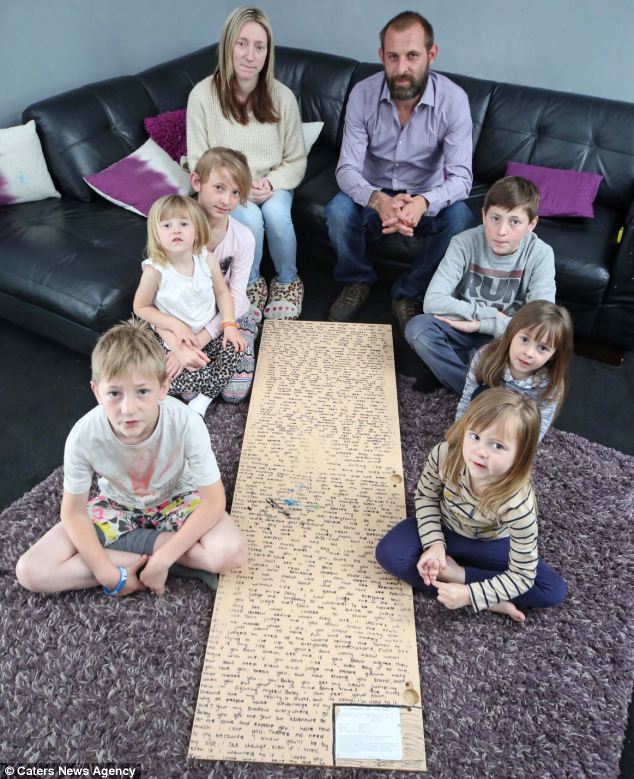 Here is the note. Her family decided to share it with the world in loving memory of their amazing daughter. They wanted to show that the world lost another peaceful and magnificent creature due to cancer.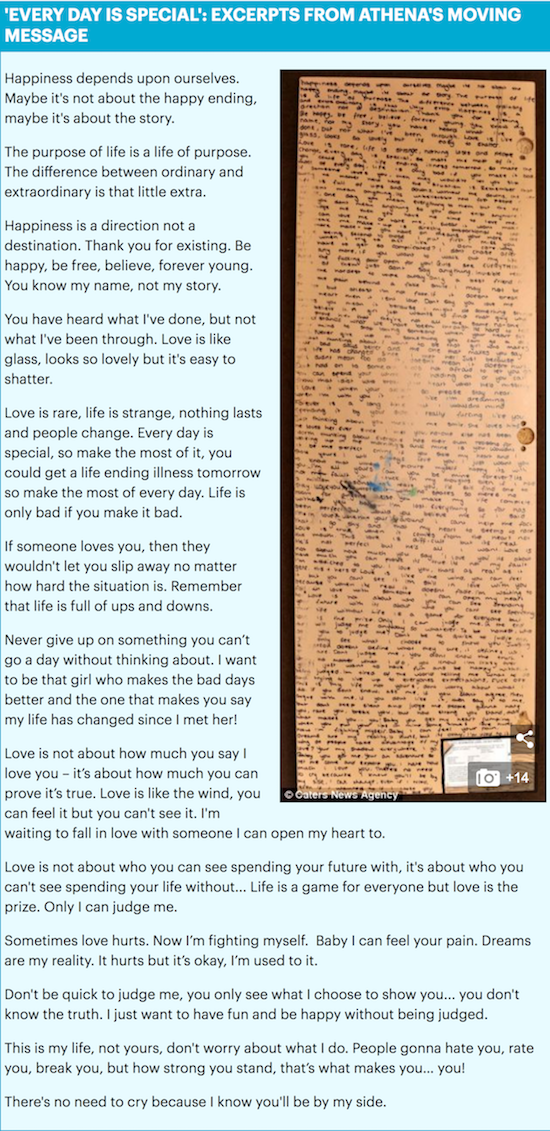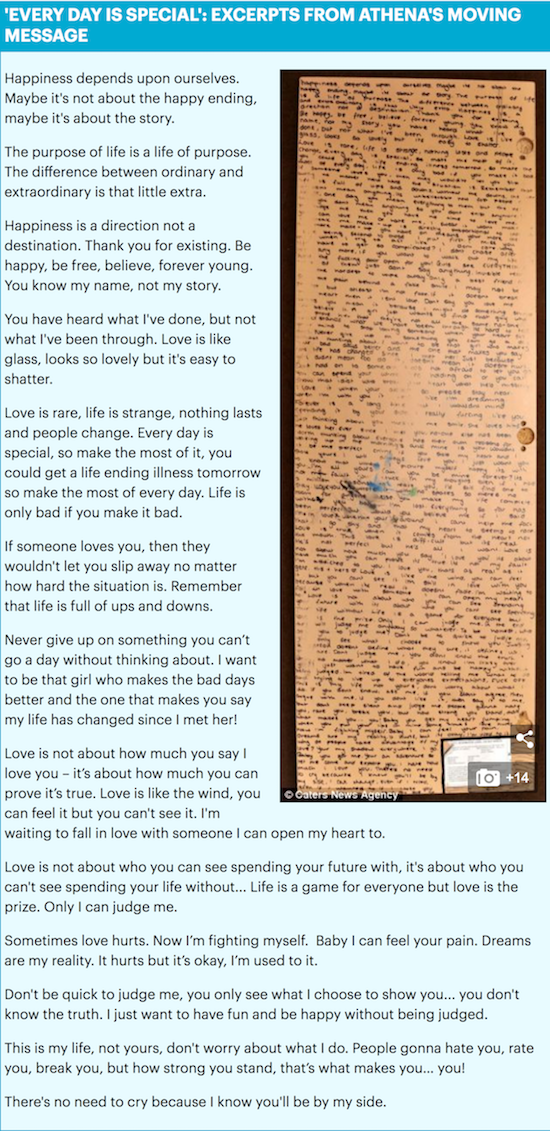 The scientists and doctors need to work harder and find the cure for cancer once and for all.
Source: DailyMail