James Williams, 26-years-old, is the most patient barber you will ever hear about. It's a heartwarming moment when this Barber helped the autistic boy overcome his fear of hairdressers and haircuts.
James was lying flat on the floor trying to gain his trust. Mason's autism made him suffer from sensory overload. It's a complicated condition that makes him feel physical pain every time someone tries to cut his hair.
The most unbelievable thing here is that James spent a few months getting closer to Mason. He was cutting tiny snips of his hair every time he was seeing him.
And finally, in the end, James gained Mason's full trust and gave him a proper haircut.
"We've won awards for our haircuts, but this was without doubt the trickiest I've done," said the Briton Ferry hairdresser in Neath Port Talbot.

"I was slumped on all fours but had to keep persevering, as Mason was just letting me to do it – there was no way I was going to risk moving.

"I was expecting him to move at any moment, but he just let me keep going. It was such a great feeling knowing that I'd finally gained his trust."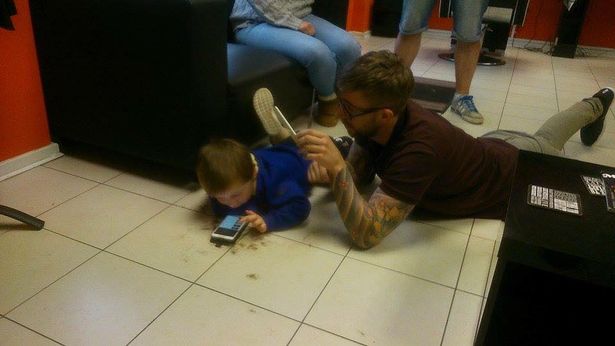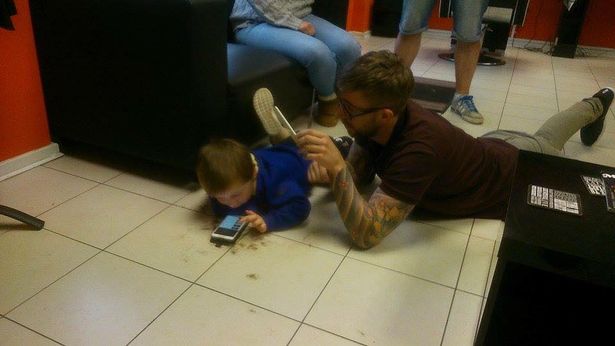 James shared his achievement on his Facebook page. It was welcomed pretty well as it reached over 1 million people.
Since then, TV and radio stations and other media outlets across the world are contacting him to run the story of this awesome haircut.
Reached 1 million people !!… Let's make a change ! pic.twitter.com/OEgOjW1dBh

— jim the trim barber (@Jimthetrim1989) November 5, 2015
Mason's parents are grateful that they found this barber. They explain how a friend recommended this barbershop to them.
They are praising James for his patience, effort and never giving up on Mason's trust. At the end, it has all paid off and they are really happy about it.
You have our respect, James!
Source: Wales Online