Hot days are coming and everyone wants to cool off by jumping into the pool.
Grizzly bears are no different than people, as they love pools and water.
We don't know for sure, but seeing this bear we can say they enjoy pools.
It was a very hot day in the Single Vision Wildlife Sanctuary located in Florida and this Grizzly bear was happy she could use the pool.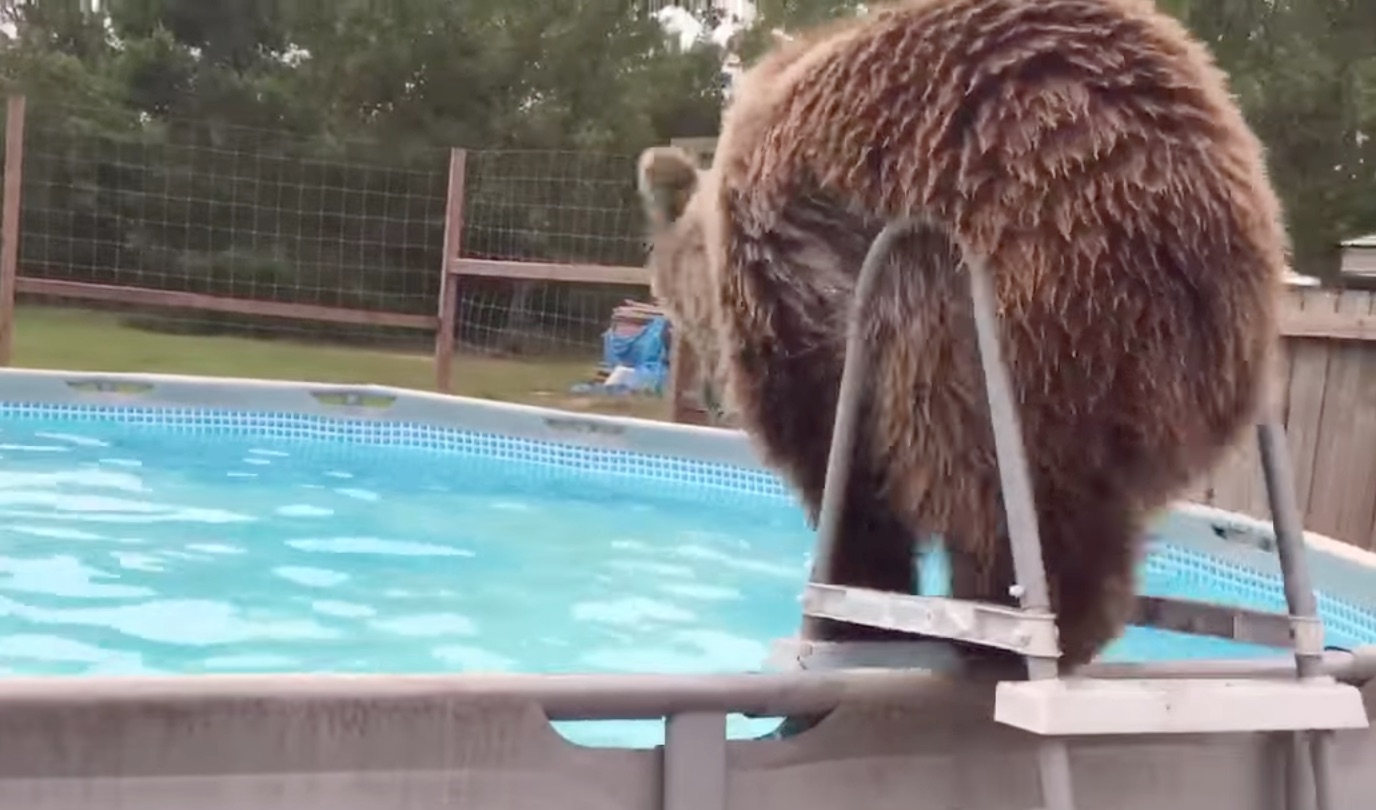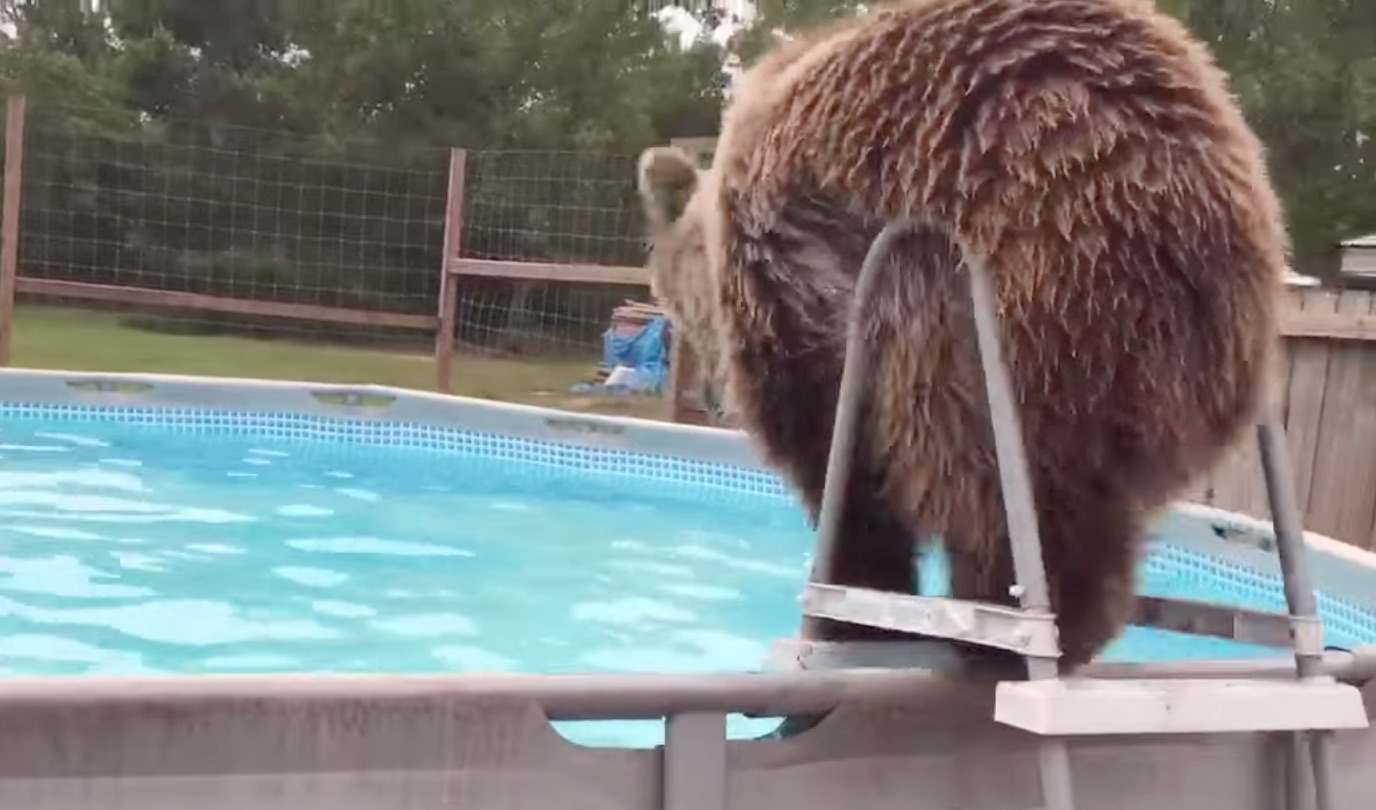 I felt really scared about the man who is holding the camera, but later I saw he was one of the caretakers.
Grizzly bears are not dangerous as they look like or maybe I'm wrong?
It doesn't matter because this bear looks very cute while she is playing in the pool.
She even has some jumping skills.