How often have you been putting your daily exercises off with excuses such as "I'm too busy" or "I have a lot of stuff to do at home"?
I know, I know…. nowadays the lack of time is one of the biggest challenges we face.
No more excuses!  It's not about time, it's about the way we organize our time.
Wanna a proof? This super mom found great formula for time management.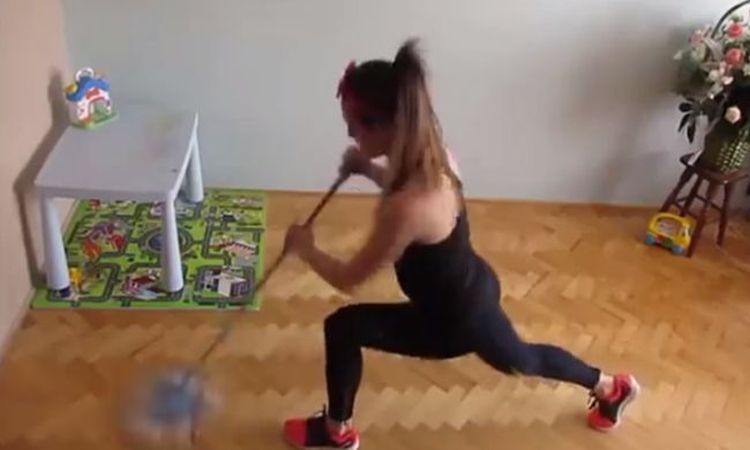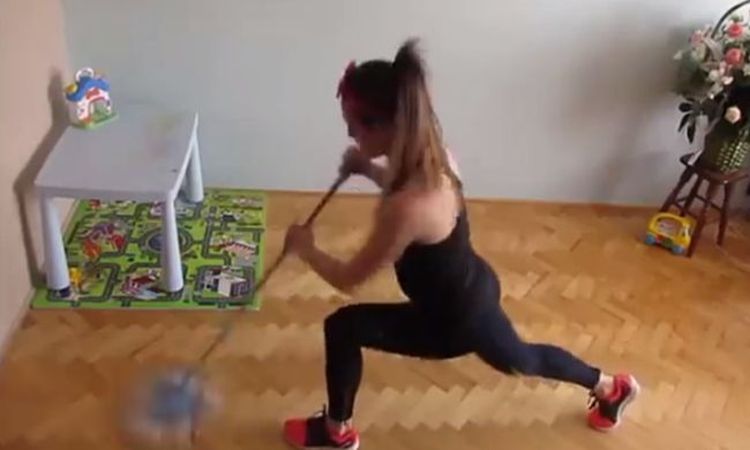 She maintains her physical condition, taking care of her child and the housekeeping…all at the same time.
What!? I know it sounds unbelievable. But it's real.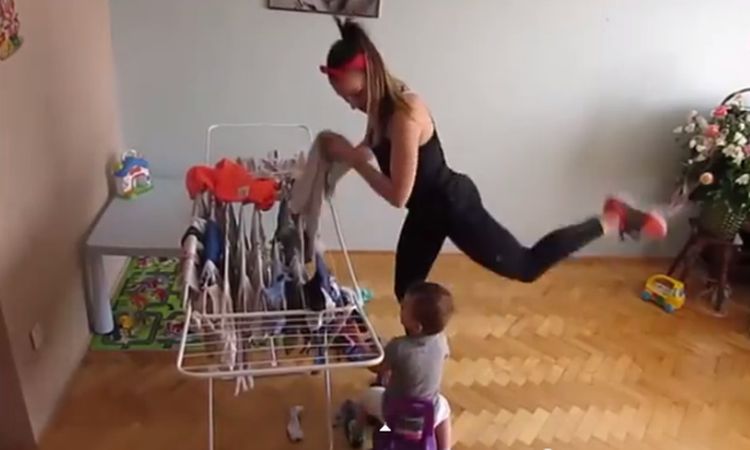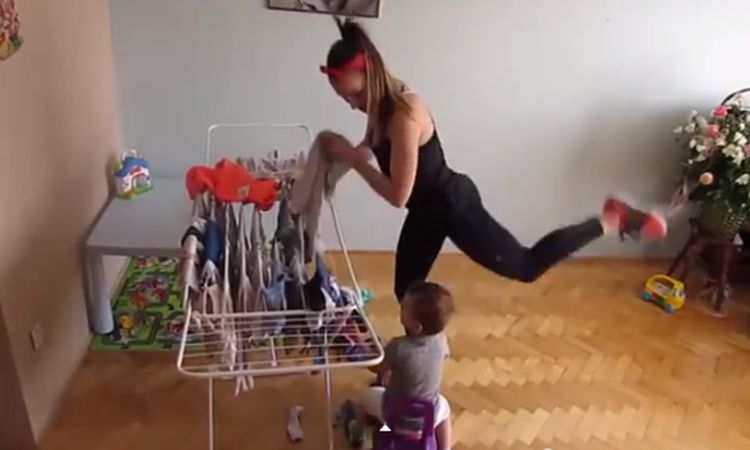 See how she is doing that.
This lady should be example for every mother… and fathers should learn, too.
Would you try this?