The King of Pop's daughter, Paris Jackson, 19, went braless in an astonishing floral dress and made her debut on the cover of Vogue Australia.
It's time for her to show the world that she can continue her father's footsteps, the late Michael Jackson, of being successful and famous.
The 19-year-old looks mesmerizing, and I bet this is just the beginning of her showing up on the cover of magazines.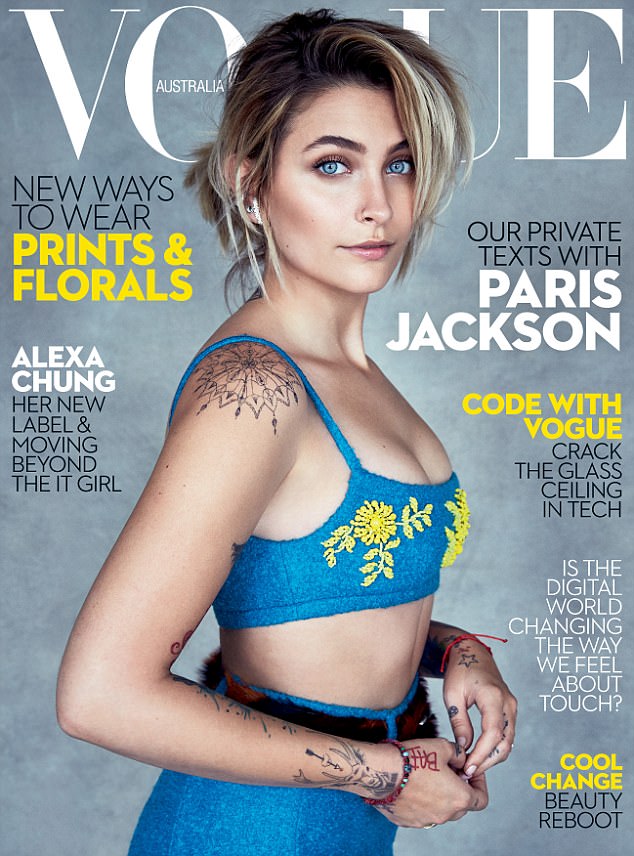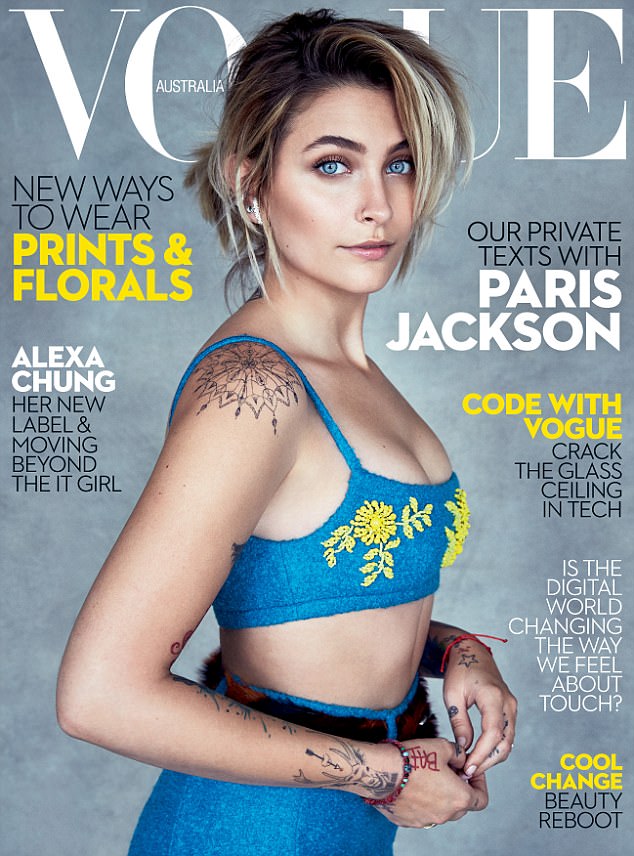 The young model and actress showed some tattoos as she poses for her photo shoot with Vogue.
But we can see far from here that her strongest side is that incredible natural color palette on her body that starts with her seducing blue eyes.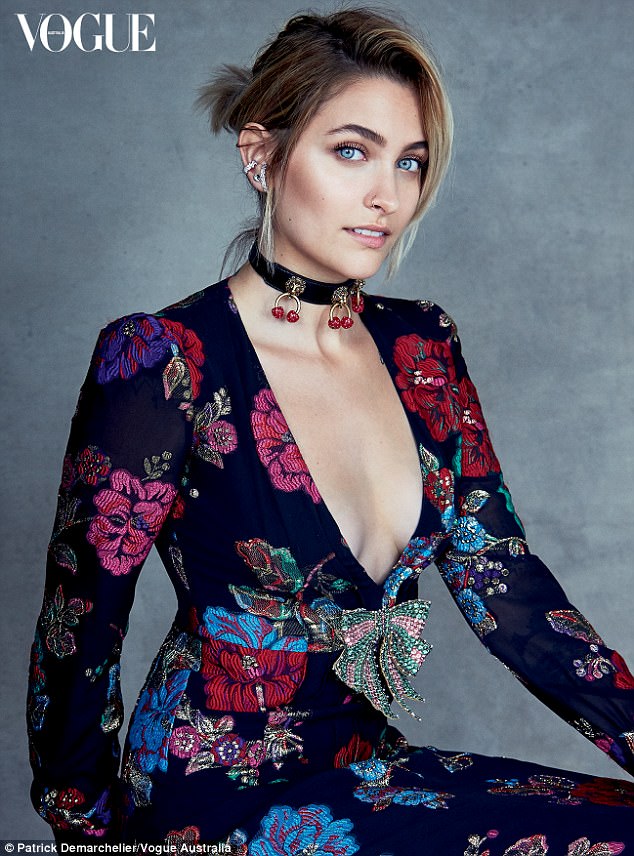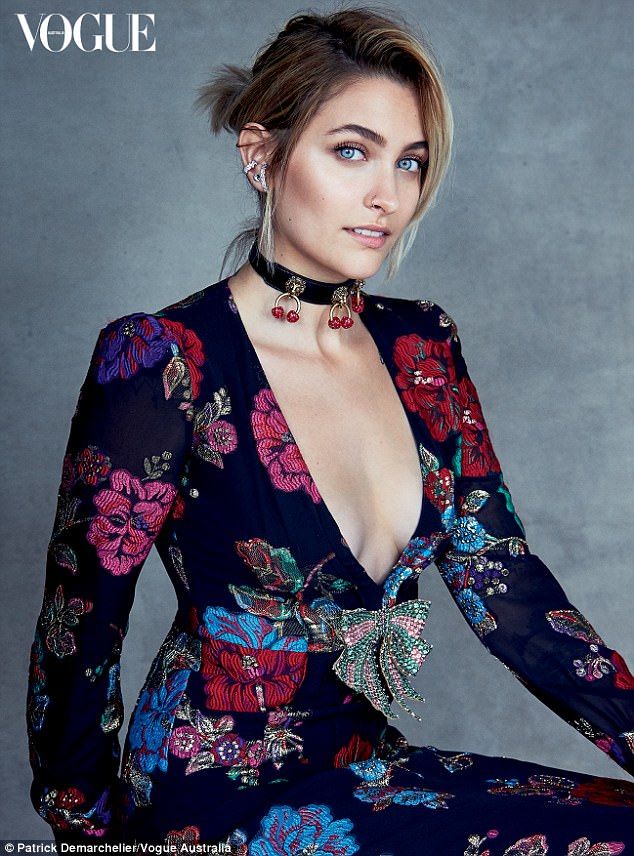 For the cover, she went braless that compliments the floral print dress and bejeweled bow detail.
And that's not all.
Paris kept her style in another outfit. She modeled in this asymmetrical tartan maxi skirt finishing with those black punk boots that look perfect.
She completes the whole style with a long sleeve blue top with a criss-cross design.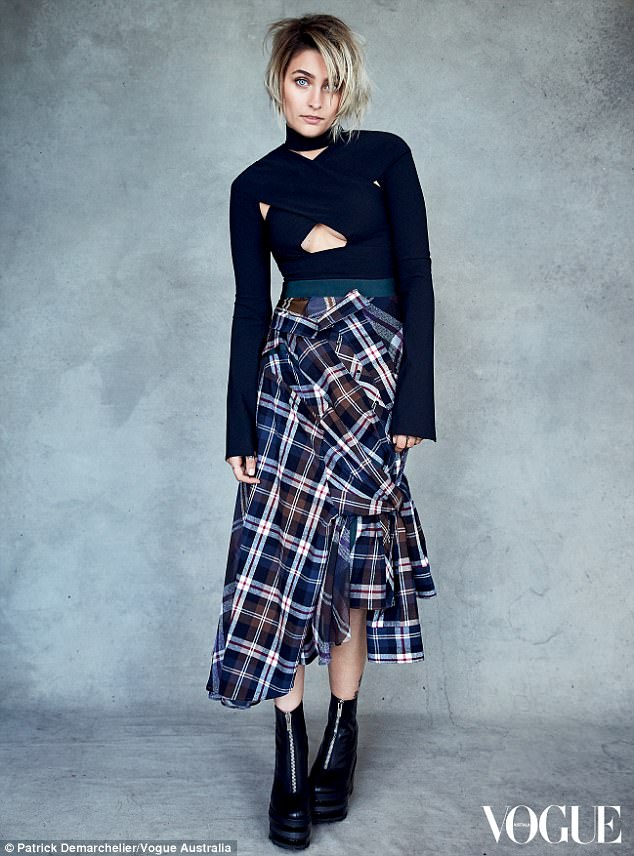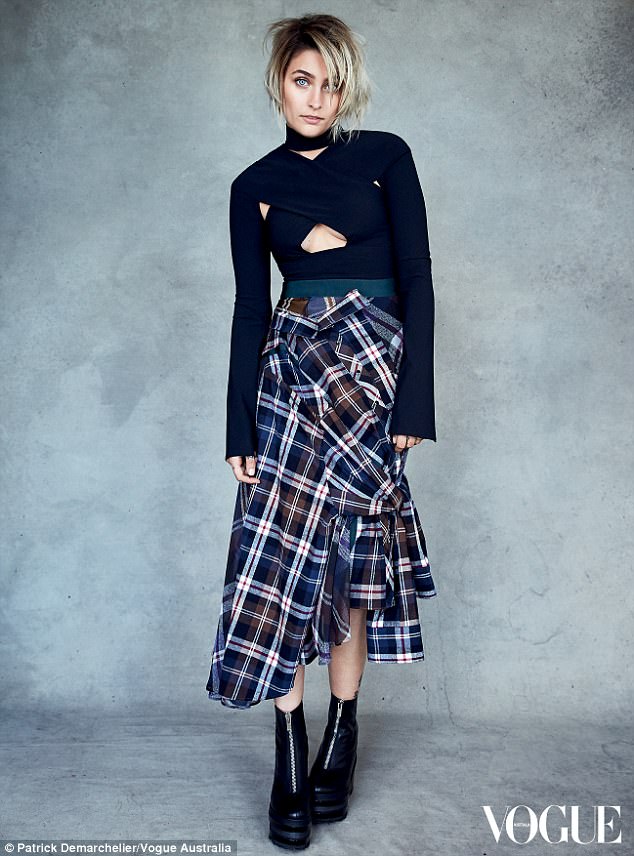 In an interview with the magazine, she explained why Australia is so important to her:
"My parentals (Michael Jackson and Debbie Rowe) got married there so it's for sure on my bucket list to go," – she said.
She revealed some future plans, as well:
"I really want to leave a positive imprint in the fashion world, mostly regarding the media and the stereotypical beauty standard that is blasted all over every magazine you see, every article that pops up on your phone screen, every billboard you see while you're driving down the street,' she said. 

'I already have many young girls looking up to me and I want to be something their parents are OK with them looking up to."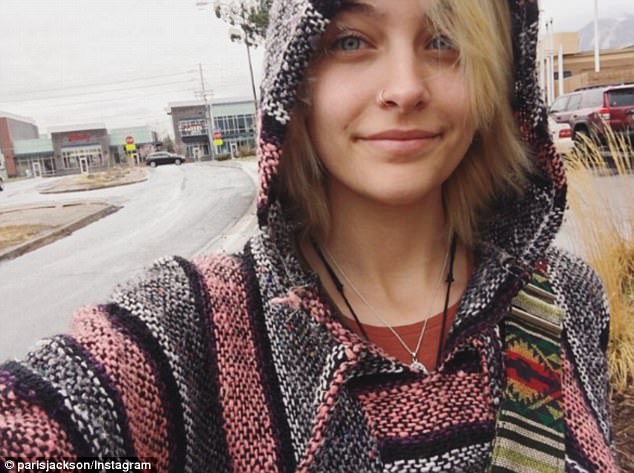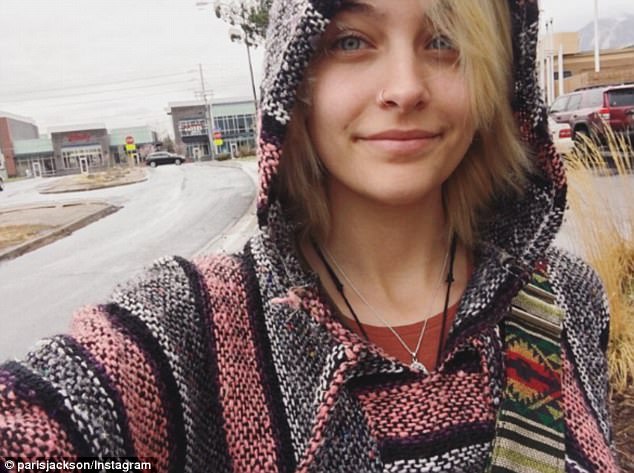 Source: DailyMail