Just like you, your favorite celebrities went to their awkward but totally necessary senior prom.
It's a rite of passage, but some of these photos are truly cringeworthy.
And because of the beauty of the internet they are here for us to cherish forever and ever…
#1. Will Ferrell The Prom Queen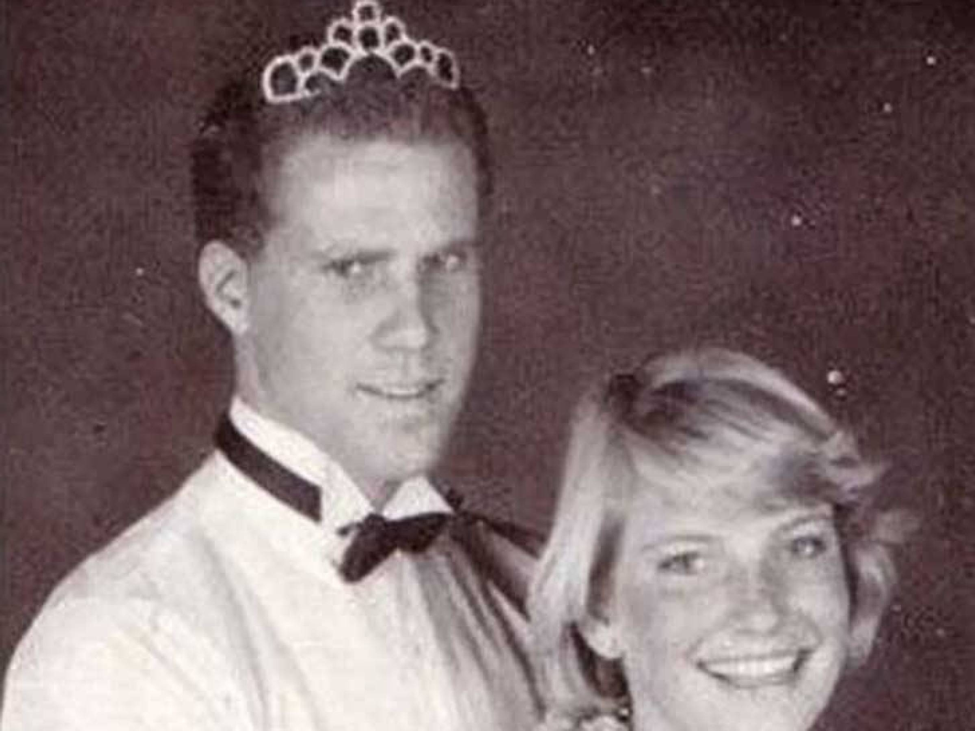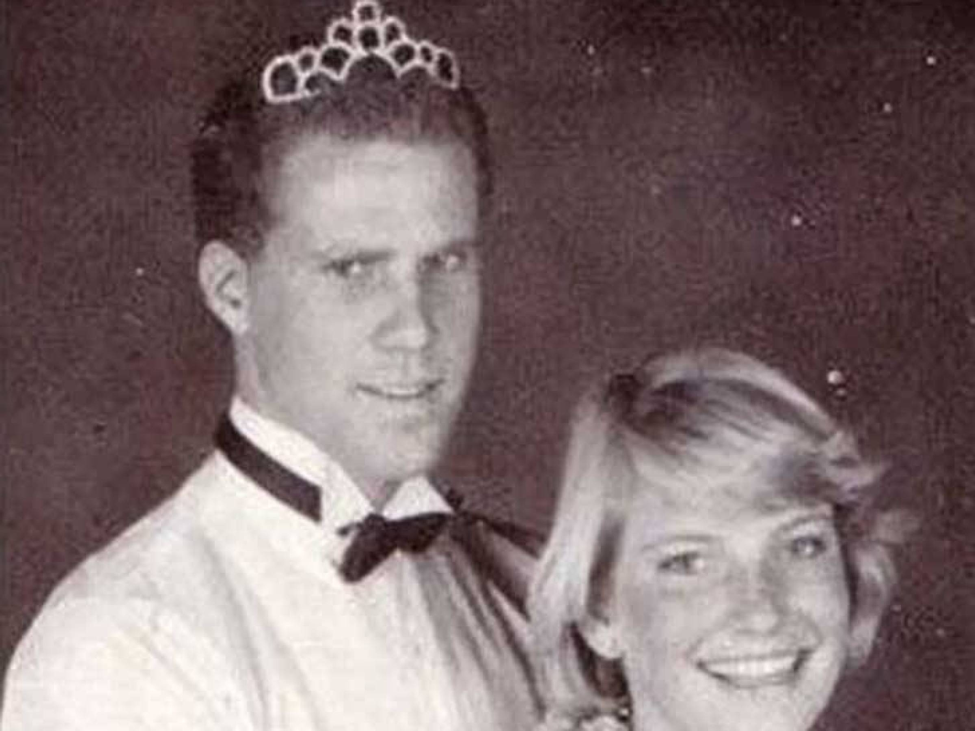 Funny man Will Ferrell was obviously the class clown and donned a tiara in his prom picture. The comedian went on to have the last laugh and is worth an estimated $100 million dollars.
#2. Was McConaughey Once McDweeby?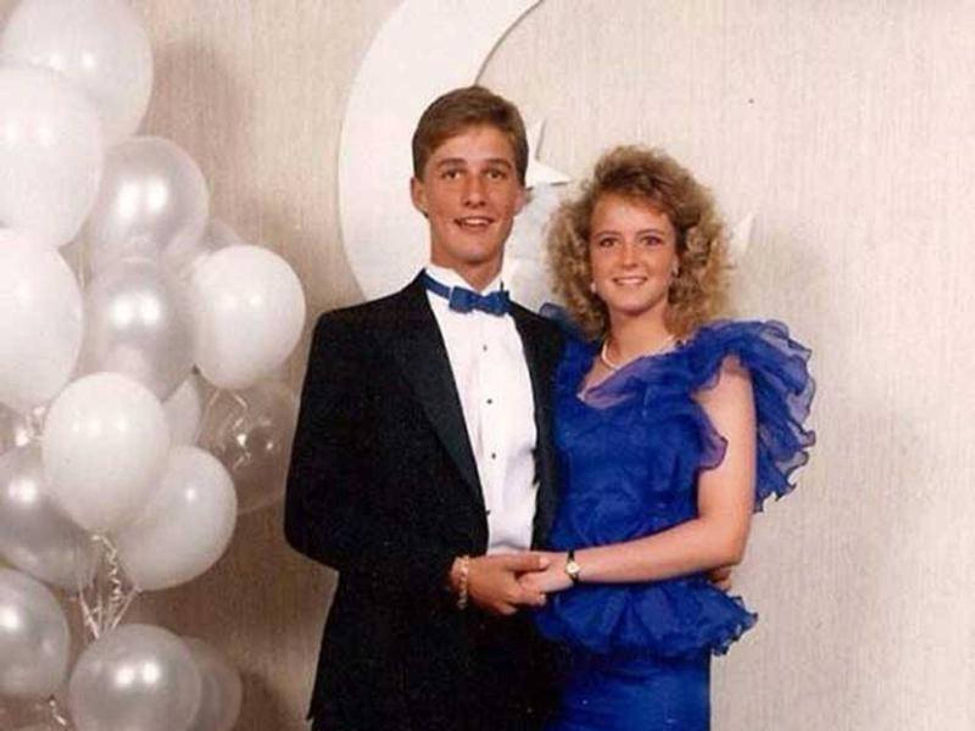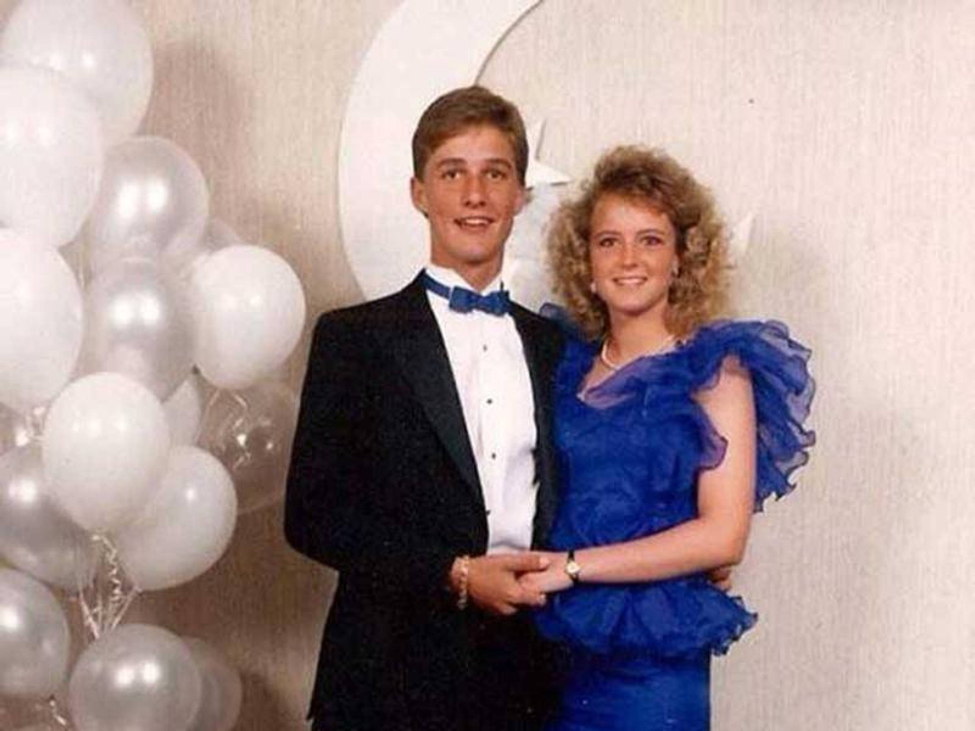 Oscar winner Matthew McConaughey was once named the sexiest man alive. So it's nice to know once upon a time he went through a slightly awkward stage as this prom pic shows.
#3. Très Classy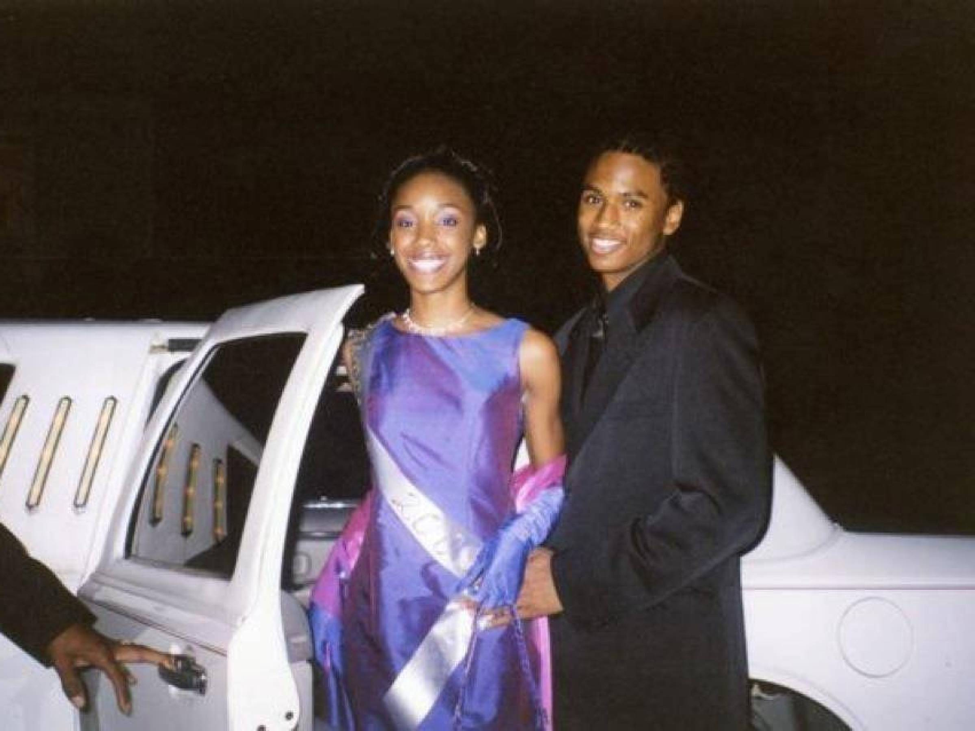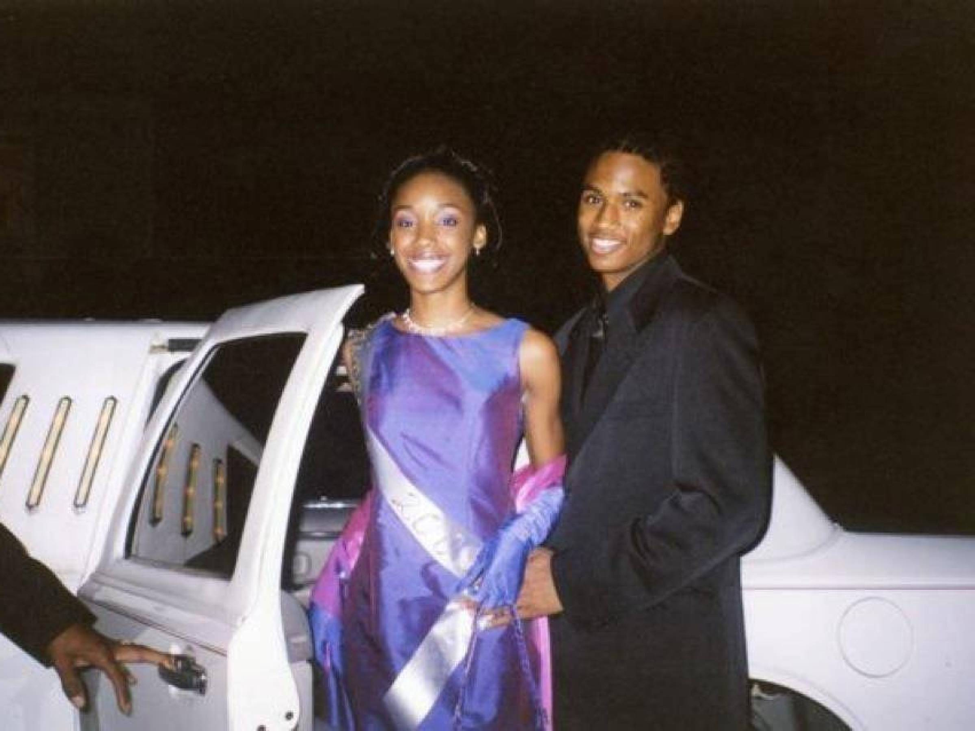 Sexy singer Trey Songz admitted in an interview with MTV that he did his girlfriend's eyebrows and cut his friends hair before prom. Aww.
#4. Kim's First Love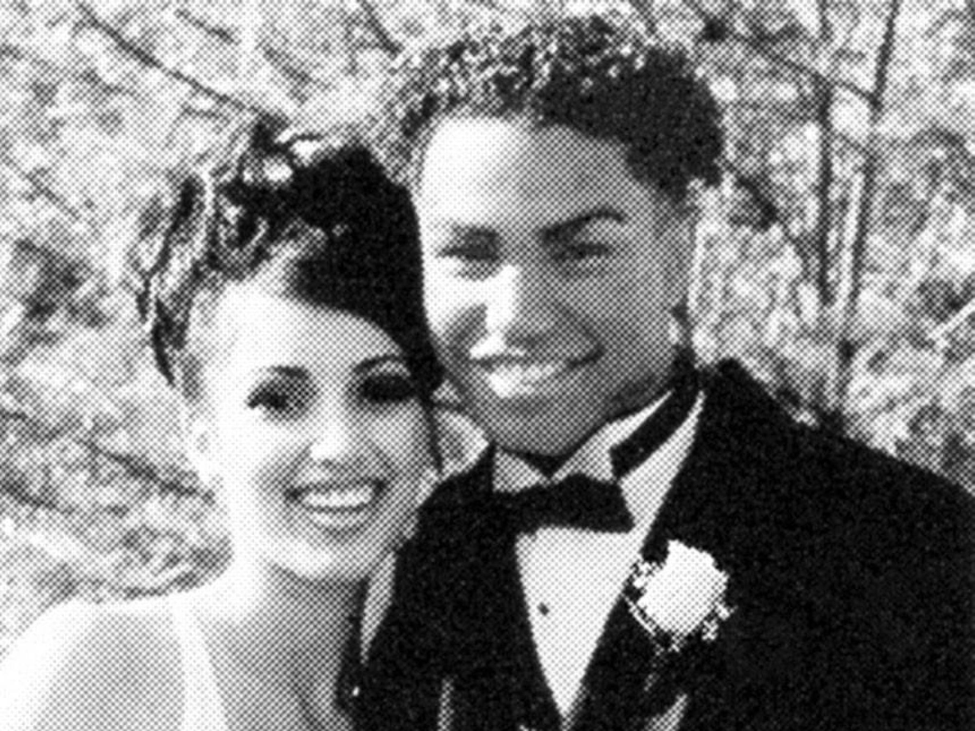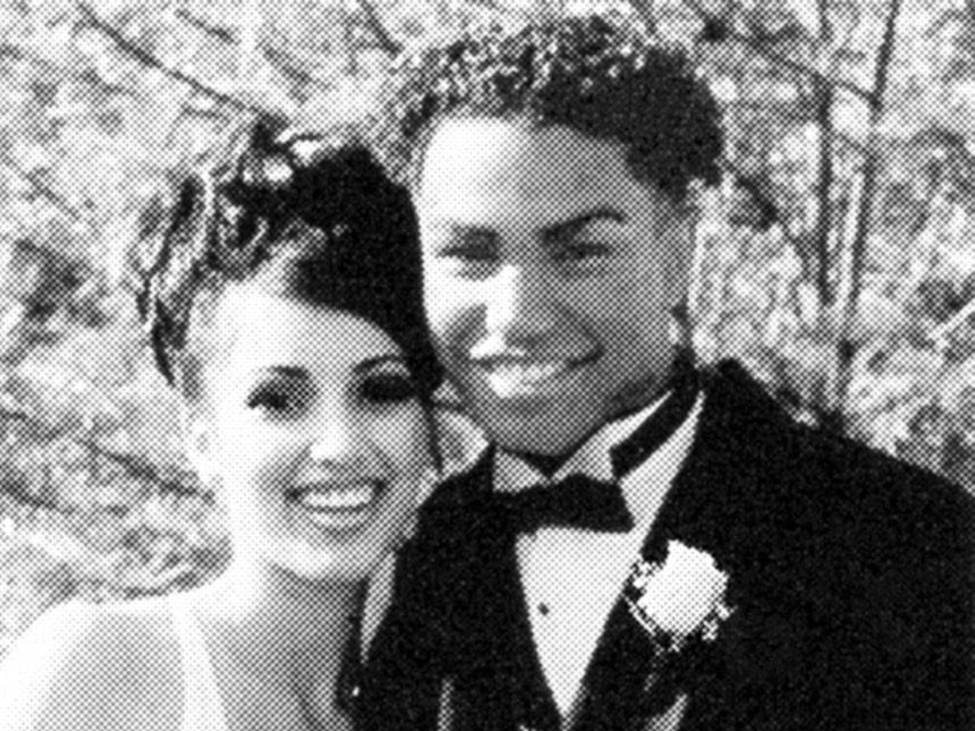 It's common knowledge that Kim Kardashian and Michael Jackson's nephew TJ dated when they were teens. It's even rumored that she lost her virginity to him age 14. Her momager Kris then allegedly put her on the pill.
Speaking about Kim last year, TJ, who is married with three children, told Britain's Reveal magazine: 'I still talk to the family every now and then, though not too much because our schedules are pretty busy.'
This prom picture is from Kim's high school yearbook.
#5. Ellen's Hunky Date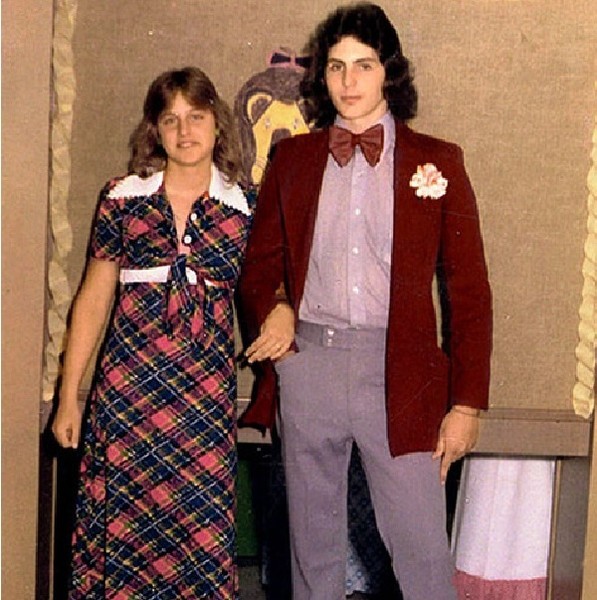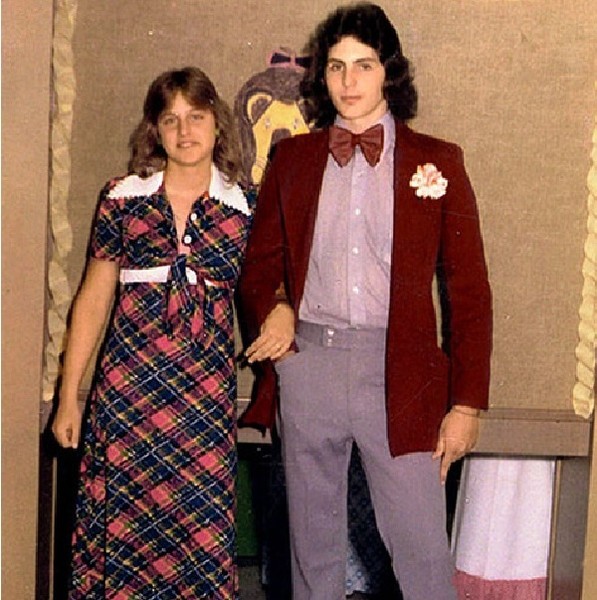 Ellen rocked a plaid dress for her prom night. She went on to have her own talk show and reunited with her hunky prom date live on her show!
#6. It's Britney At Prom, B*tch!
Britney must be one of the few of us who can look back at their prom pictures and say she looks just as fierce then as she does now!
#7. Oh Na Na What's My Name?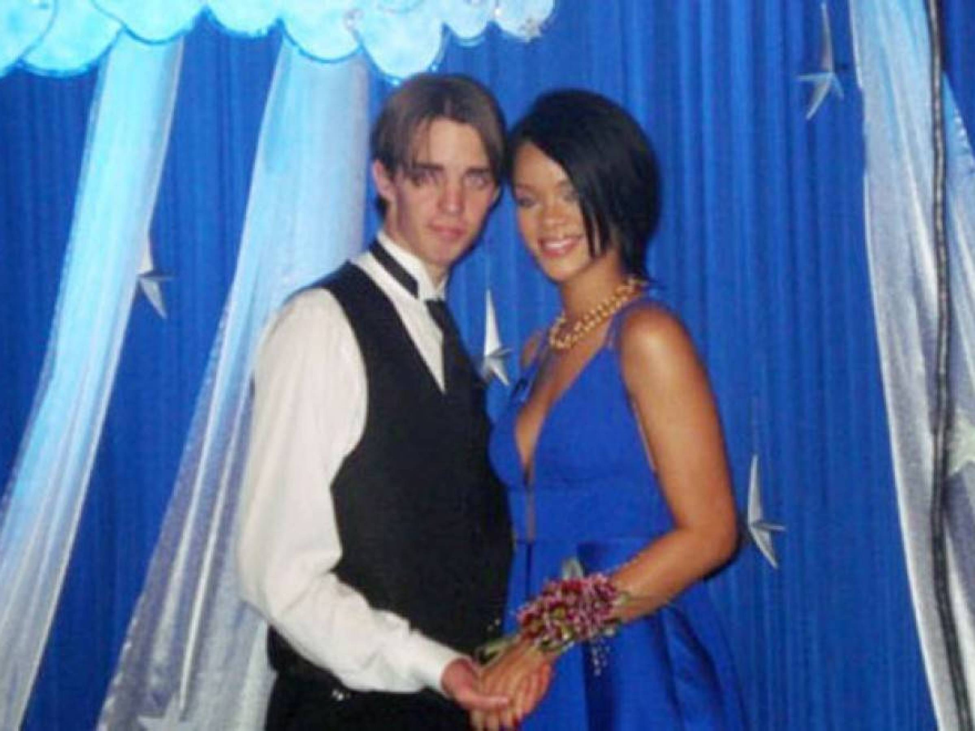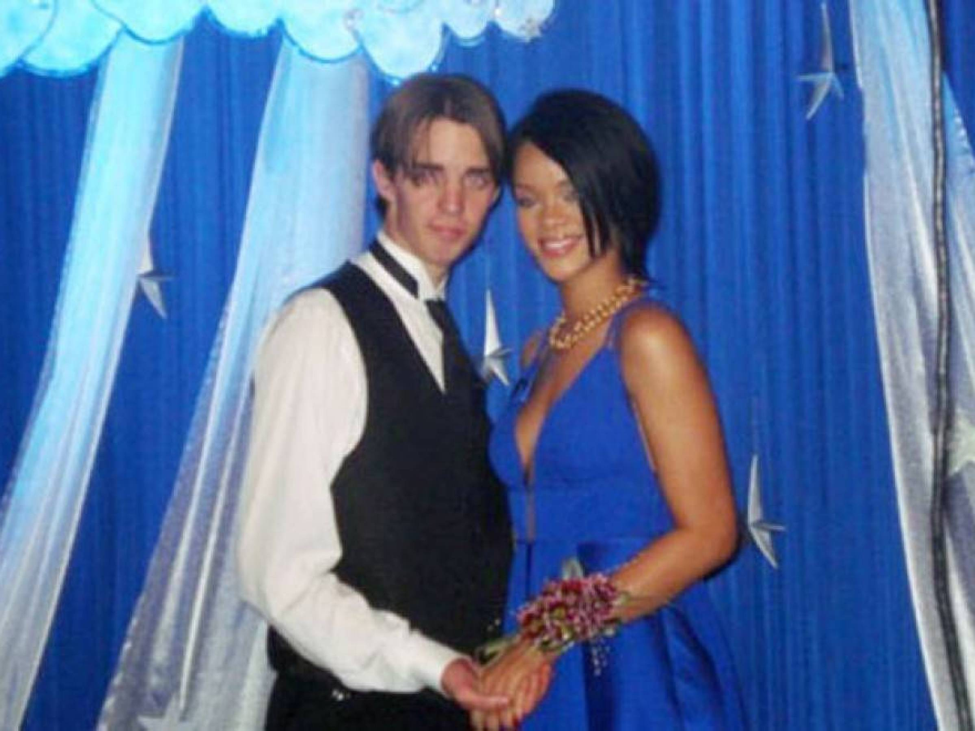 Rihanna looks oh so cute with her date – even if she clashes with the blue backdrop.
#8. Taylor's Love Story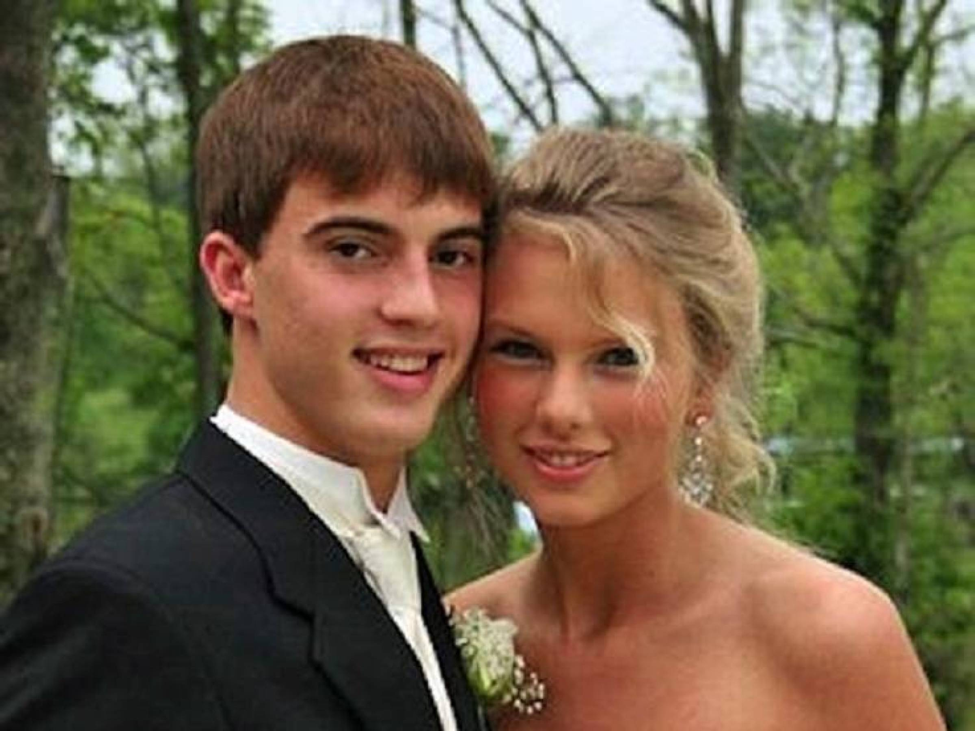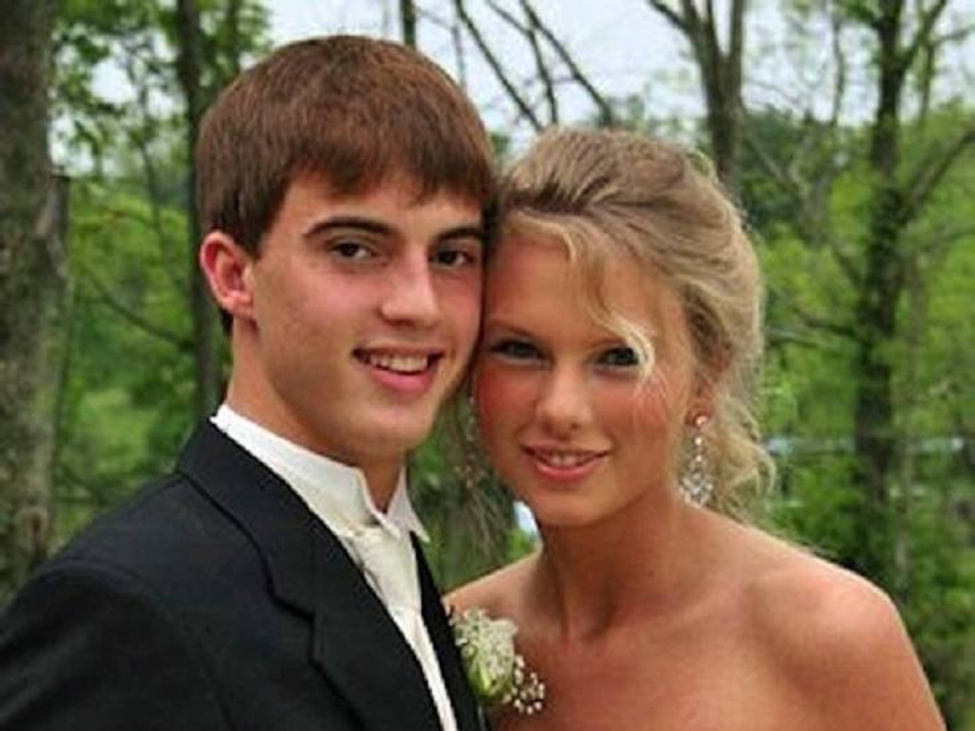 I wonder if Taylor wrote a song about her prom date…
#9. Beyonce's Best Thing She Never Had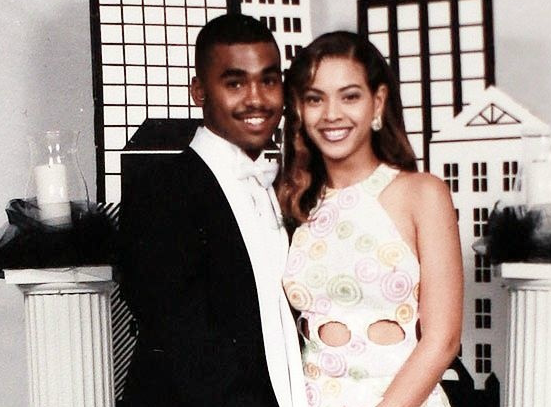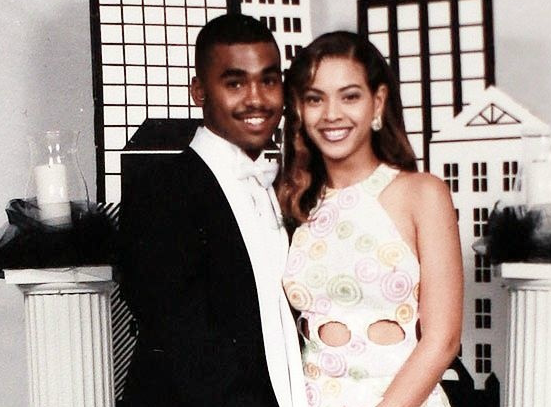 Lyndall Locke was Beyonce's first boyfriend. They met at youth church, but shortly after Destiny's Child became popular, they grew apart. I bet he's kicking himself now…
#10. Brandy's A List Date
Brandy attended prom with NBA superstar Kobe Bryant. "I just felt like a normal 17-year-old. It was so much fun. Although [there were] cameras and media there, it still felt normal to be in a school with kids my age. We were dancing; it just felt real…I really needed to experience that and I wouldn't if Kobe never asked me."
#11. Tyra Still Got Her Smize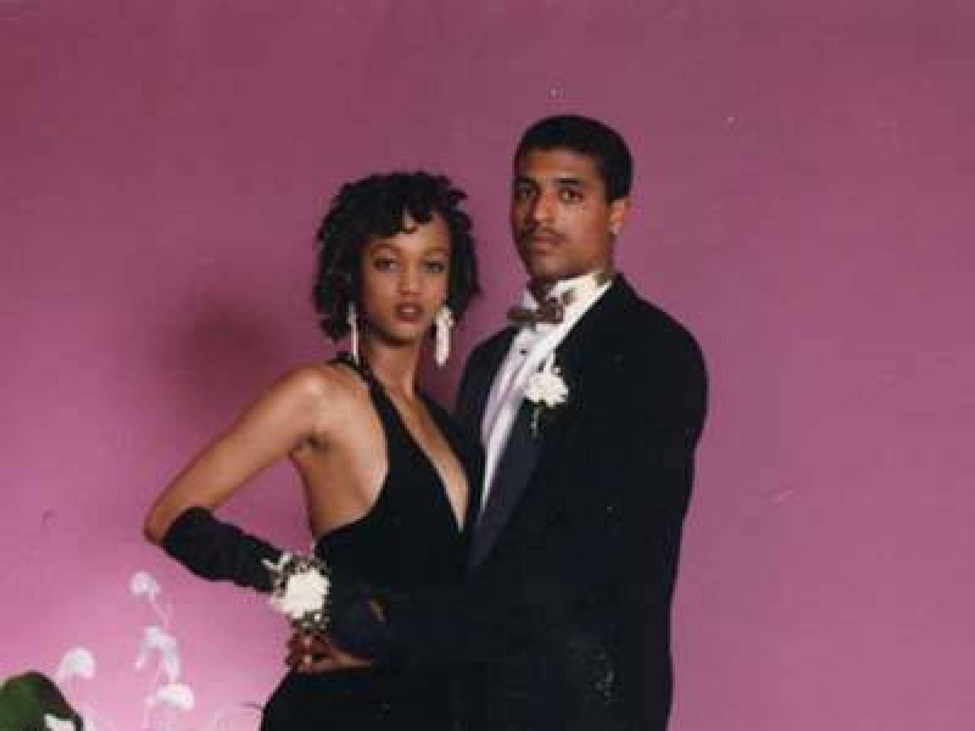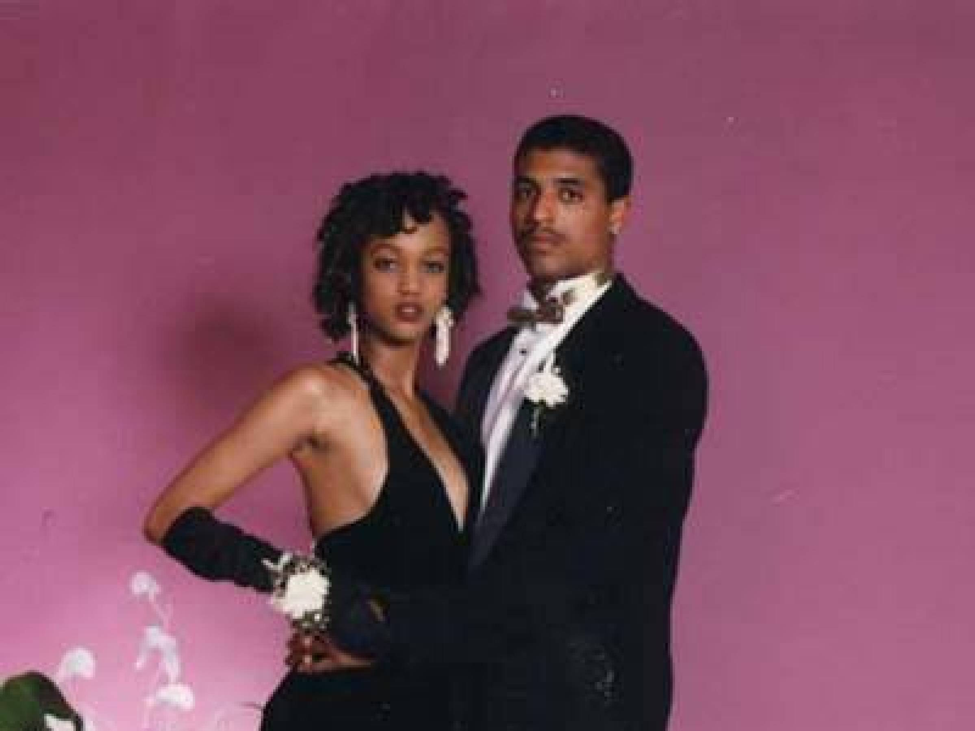 When Tyra Banks was 15 years old, she started modeling whilst still attending school in Los Angeles.
Judging by her fierce prom picture you can tell she was always destined for supermodel status.
#12. Michelle Is A Queen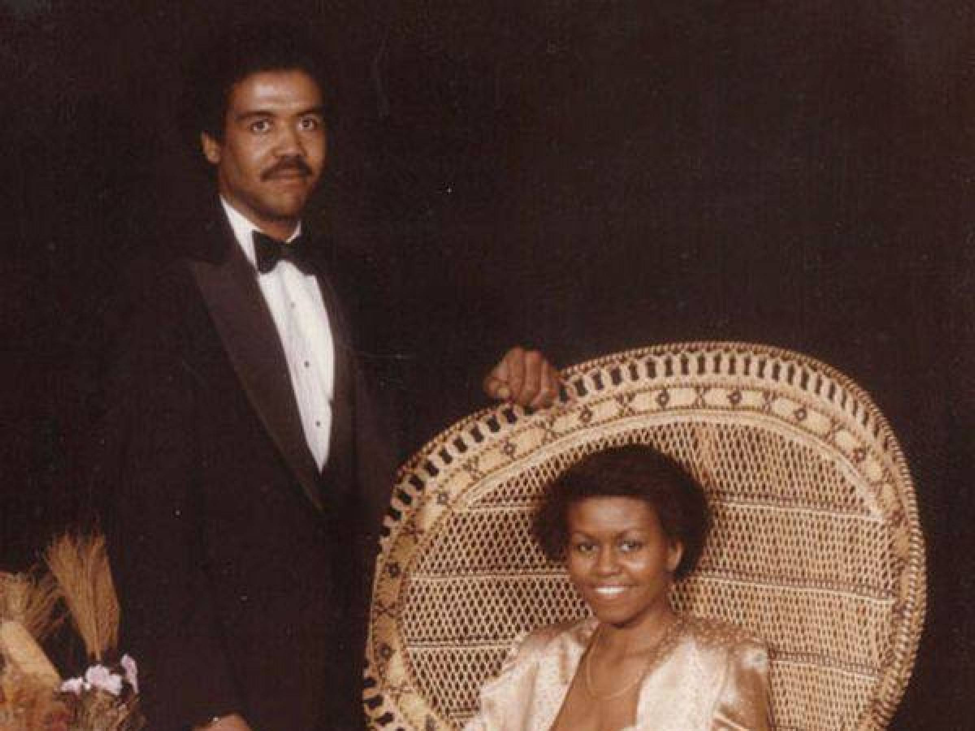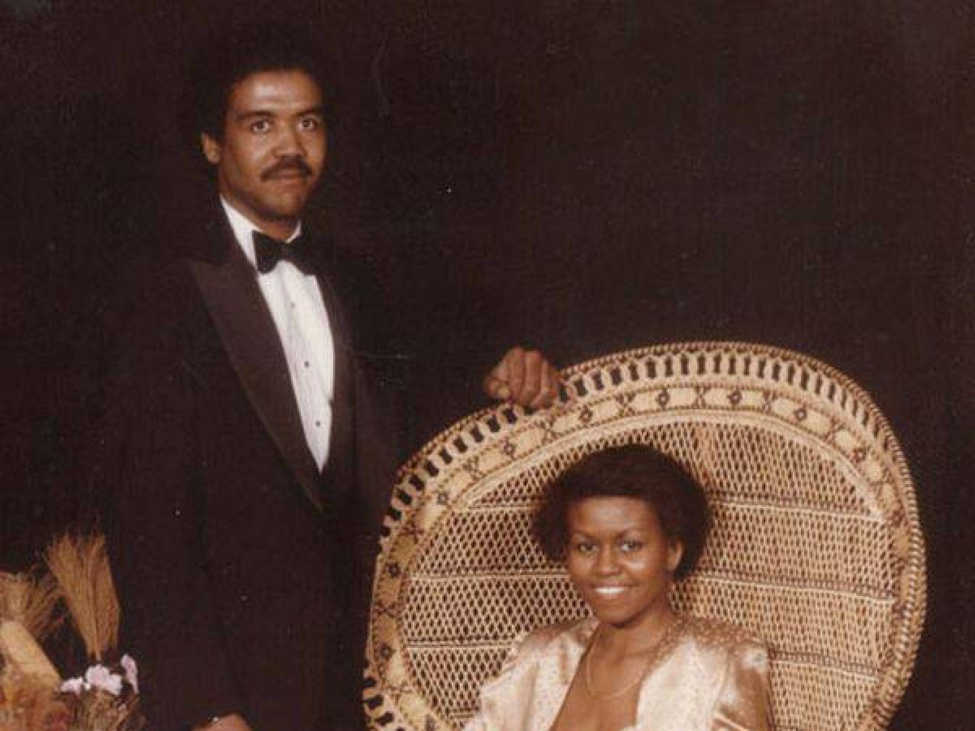 Former First Lady Michelle Obama is, was, will always be a Queen! Doesn't she look fabulous!
#13. Bruno's 24K Date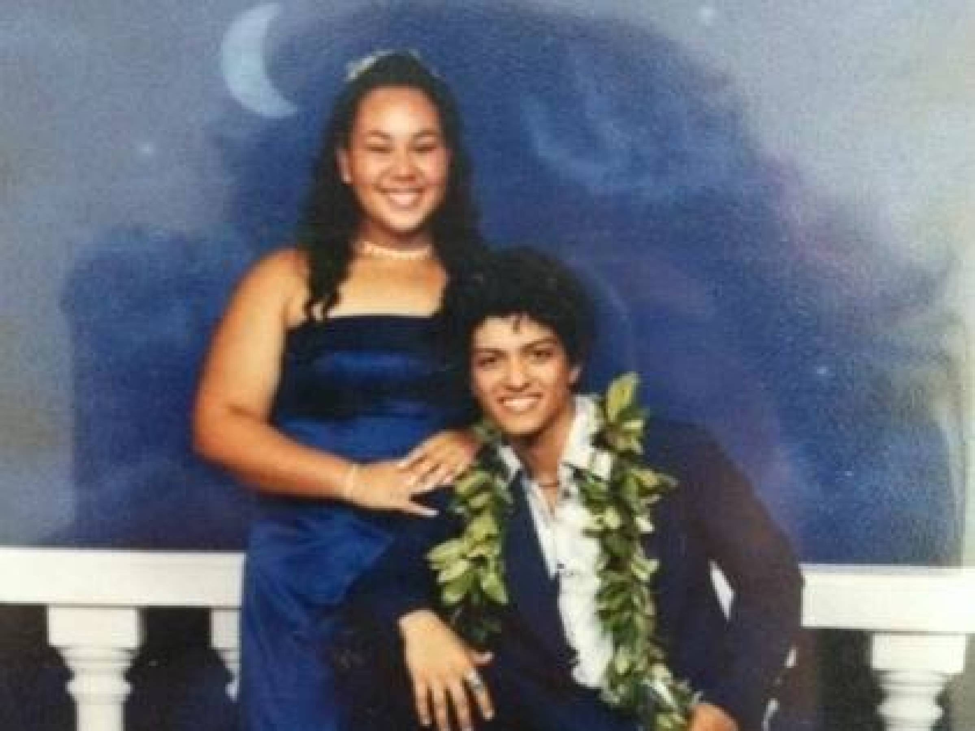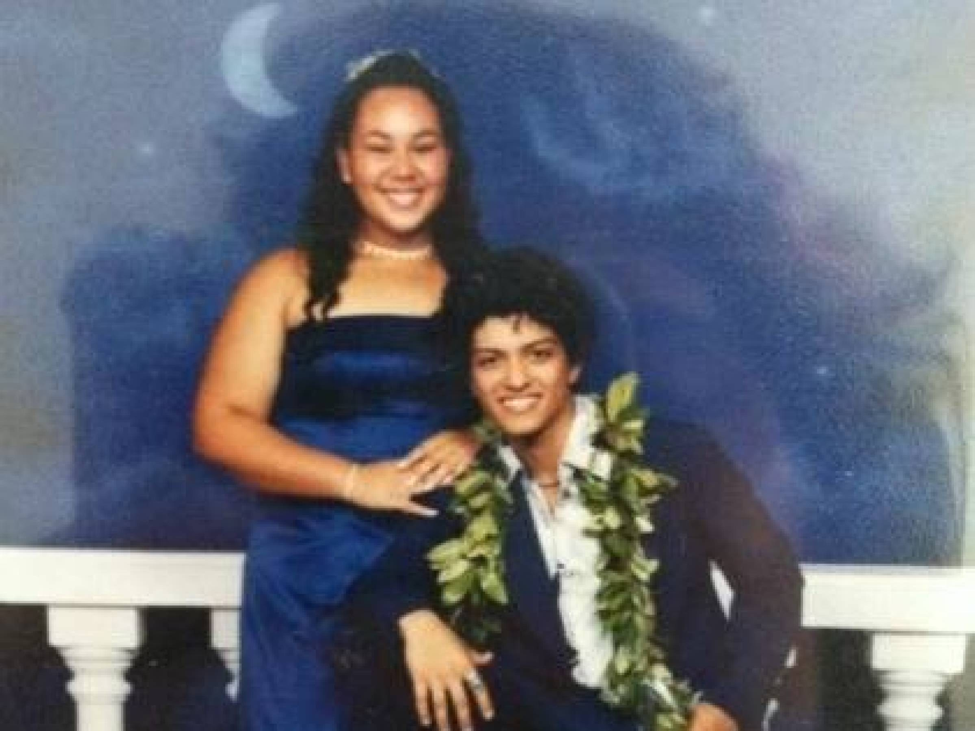 If you squint doesn't Bruno look like a young Michael Jackson in his prom picture?