Alex is the MAN!
He took his girl to an All Hail A Cappella show at USC, but he had a really special thing he's been planning all along.
Don't make conclusions yet because everything will be revealed at the end.
The hosts of this show asked for 2 volunteers from the audience.
She had no idea what's coming.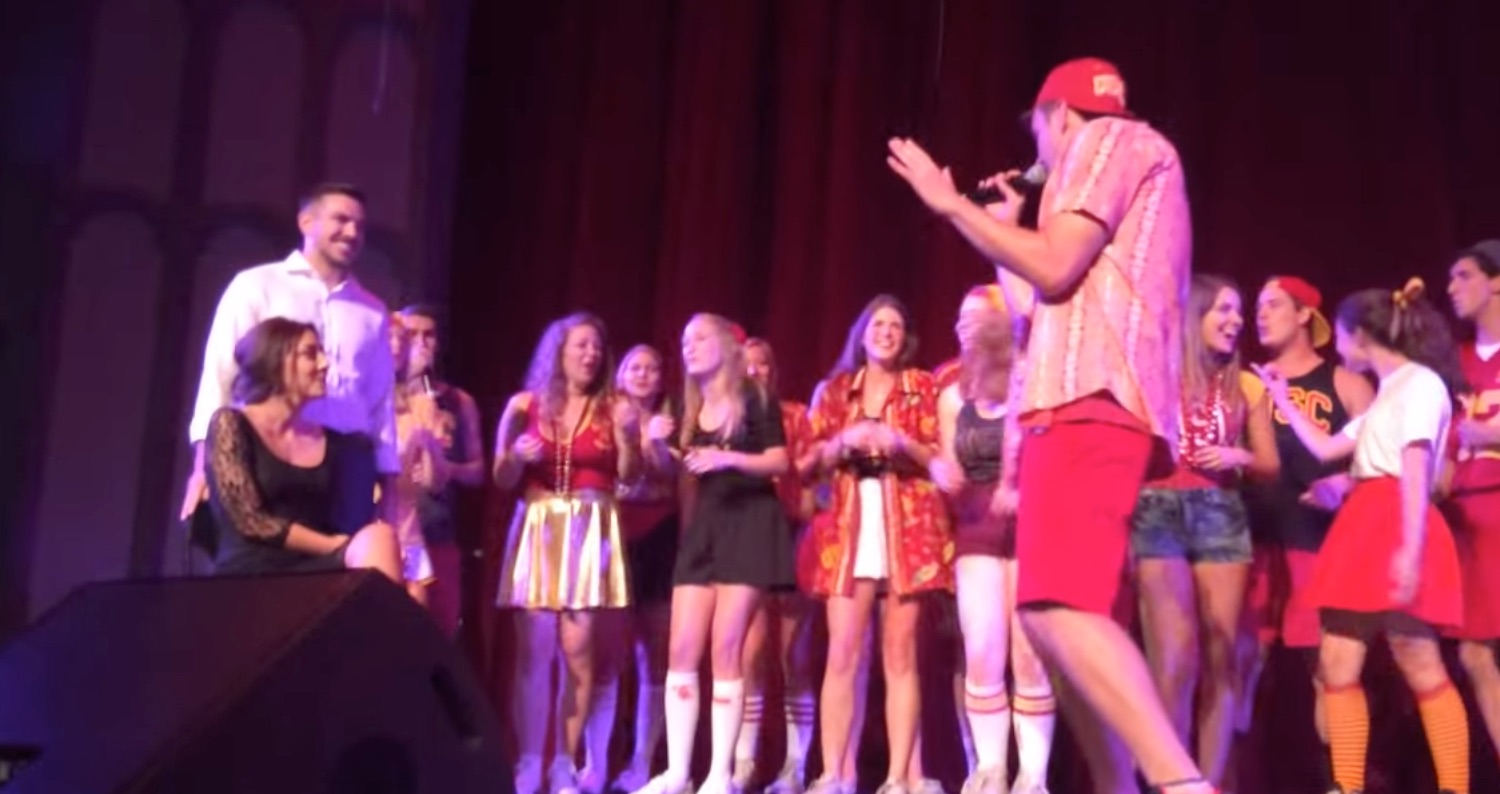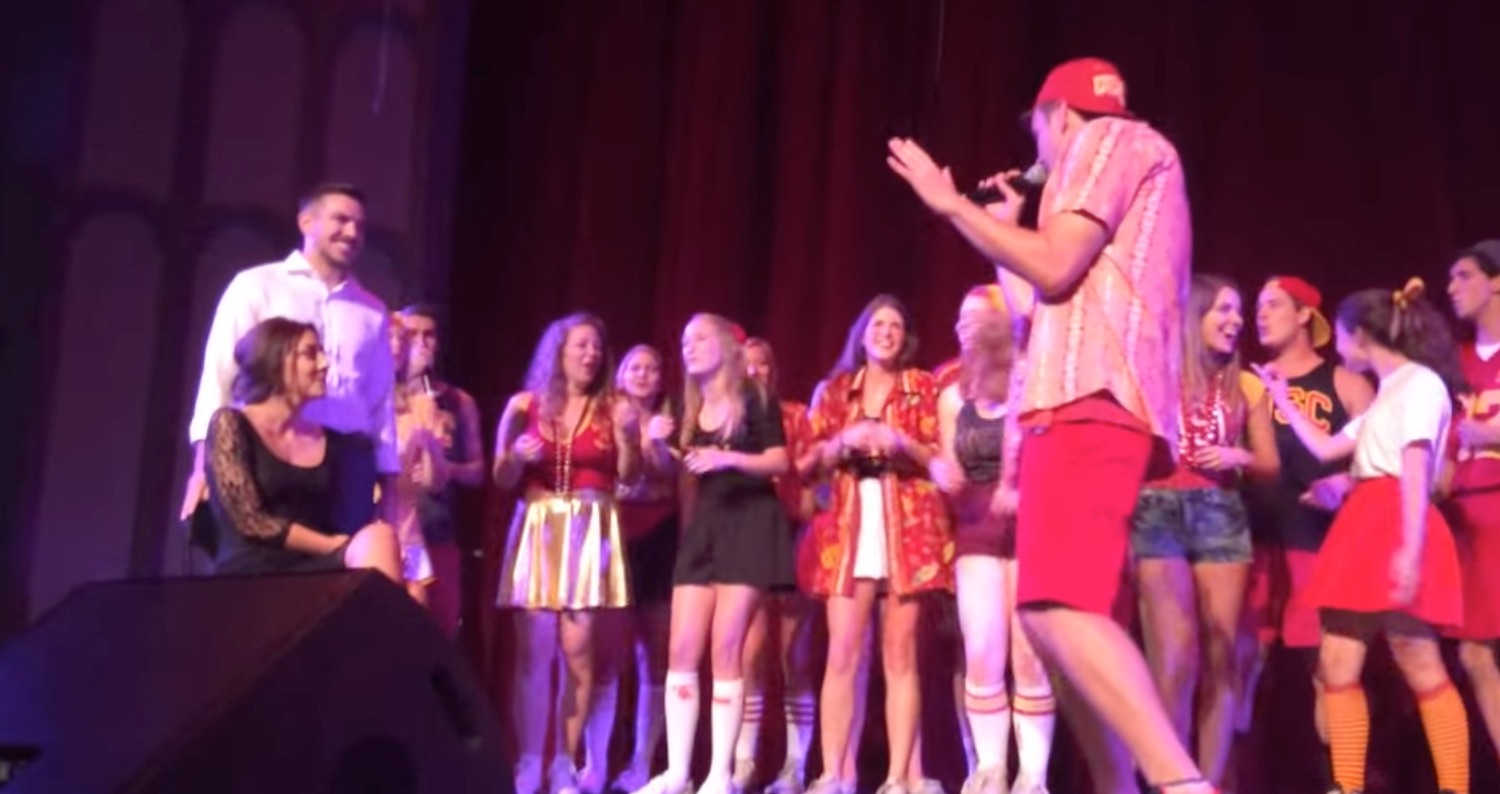 Alex and his lady raised their hands, and of course they were selected to join the group of people on stage.
She sat down on a chair while Alex was standing behind her.
Everybody started singing, but later on, Alex took the microphone.
He is awesome!
Watch what happens next… OMG the whole A Cappella crew was involved in this?
Oh love… it's such a wonderful thing!