This happened to you recently?
The hidden camera prank hides many true stories.
Right when you thought nobody saw what you did… BAM you are on video.
Seeing everyone laugh at you is very painful, but you'll survive.
Not that this father did something awful, but he started dancing like nobody's watching.
His dance moves are… old school I think?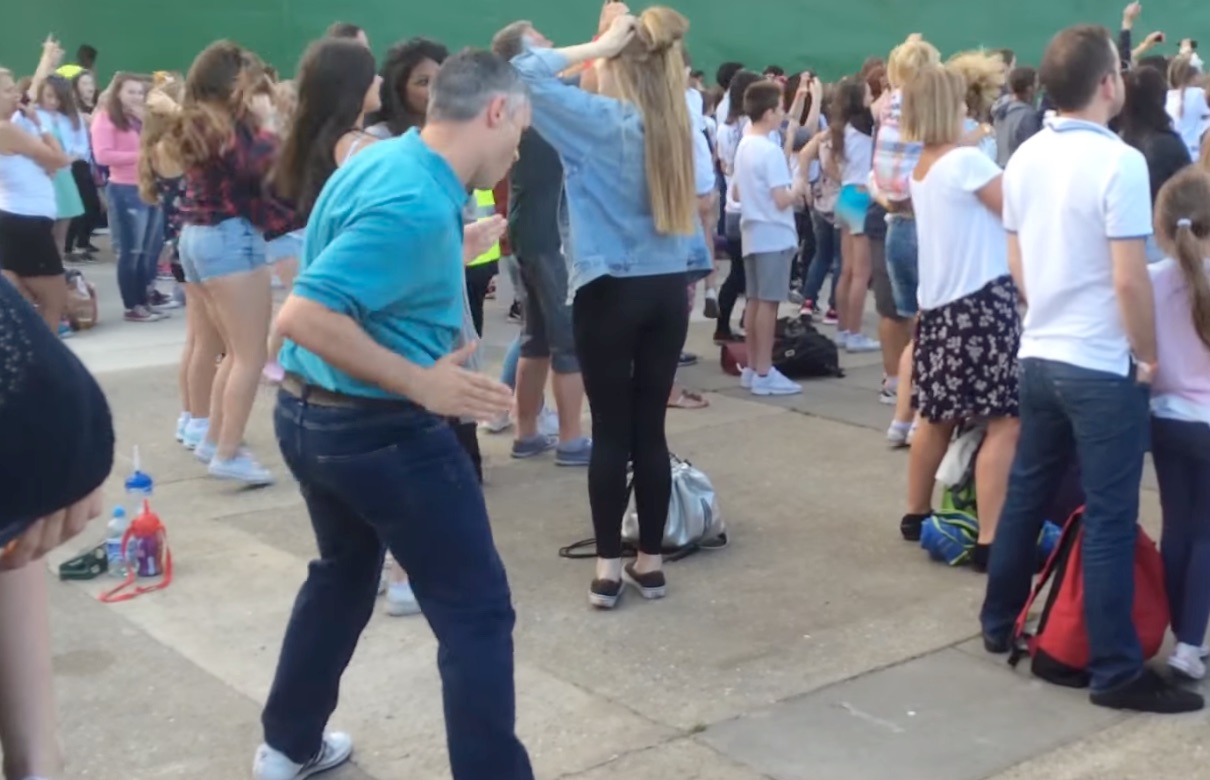 However, I'll give him thumbs up for getting in the flow right after he heard his favorite song.
Who said fathers can't dance?
They all have hidden talents in them and you just need to provoke them.
This is what happens when the song hits you at the right moment.
Wave to the camera dad!