Yeah you guessed it right.
This is another social experiment that took over the world.
Homeless who needs money to buy drugs vs. homeless who wants to buy food for his family.
How they reacted?
You have to see the video and see for yourself.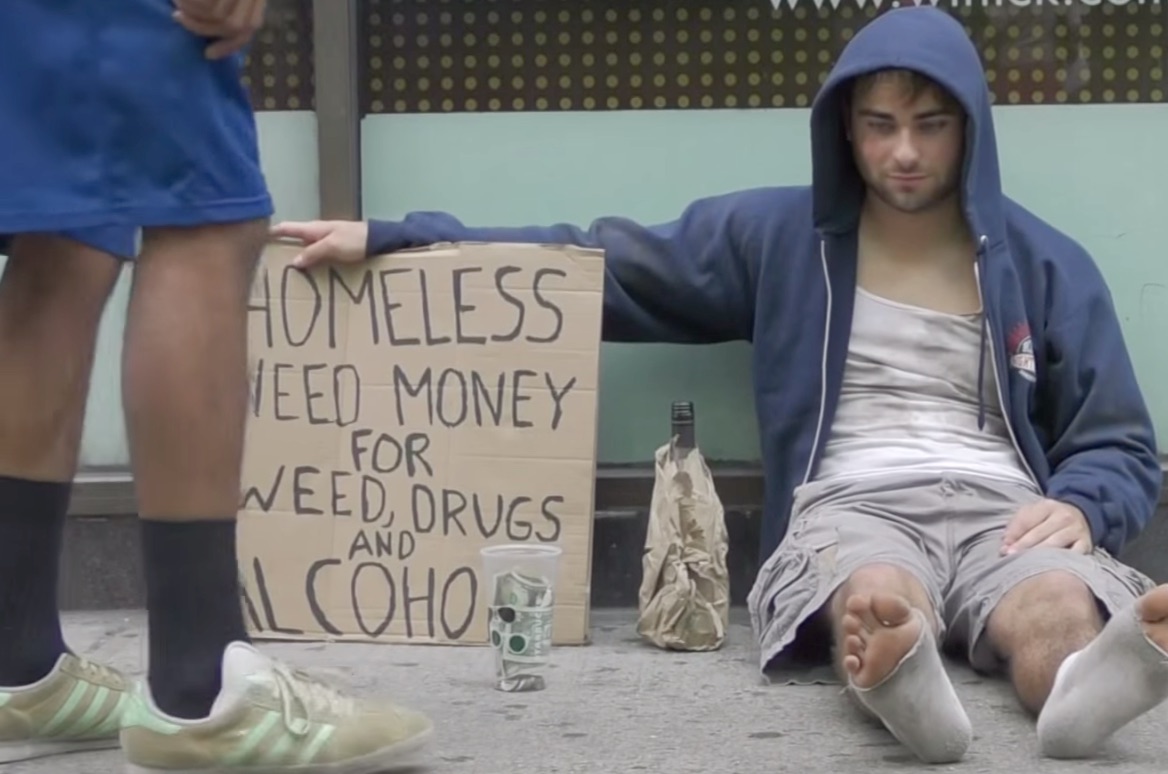 Some of the actions will definitely surprise you and you won't be able to handle what's going on.
I love these social experiments, because they show how the people really are.
You will understand everything after you see this video.
It really proves a point.
Big shout-out to Coby Persin, Damn.com and Pransters for this video.
Wow…