The story goes like this.
Roxanne is a mother who was desperate to find a gift for her husband for Father's day.
She was searching through many different ideas, but nothing rang a bell.
By using her imagination, she decided to contact a photographer, Eric Thiele, and share the idea she came up with.
That was something special for both her husband and their lovely son.
The gift was a photoshoot with a wonderful theme.
Both of them enjoyed while the photographer took these photos.
They dressed up like Batman and his sidekick, Robin.
These photos went viral very quickly with them posing like this is their main occupation.
Robin, Batman's sidekick, is daddy's little boy who is always here to take care of his mother when his father is not around.
She couldn't think of a better gift.
1.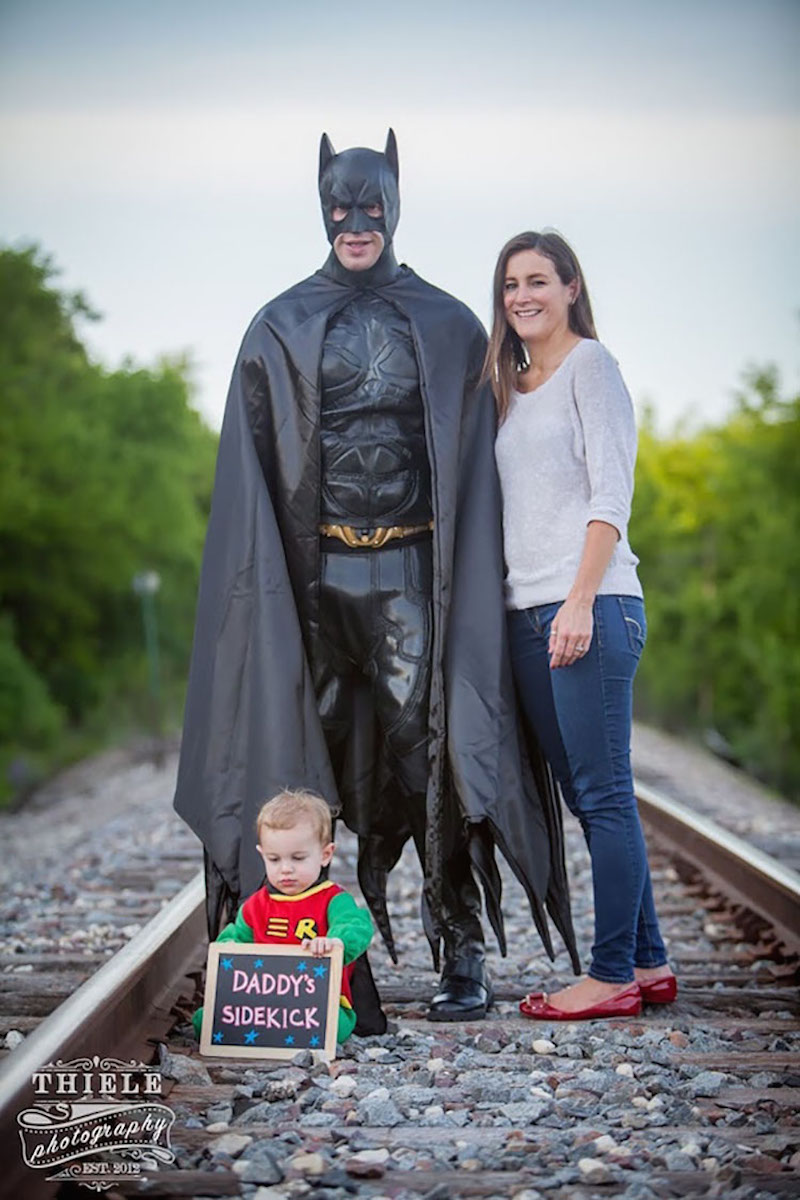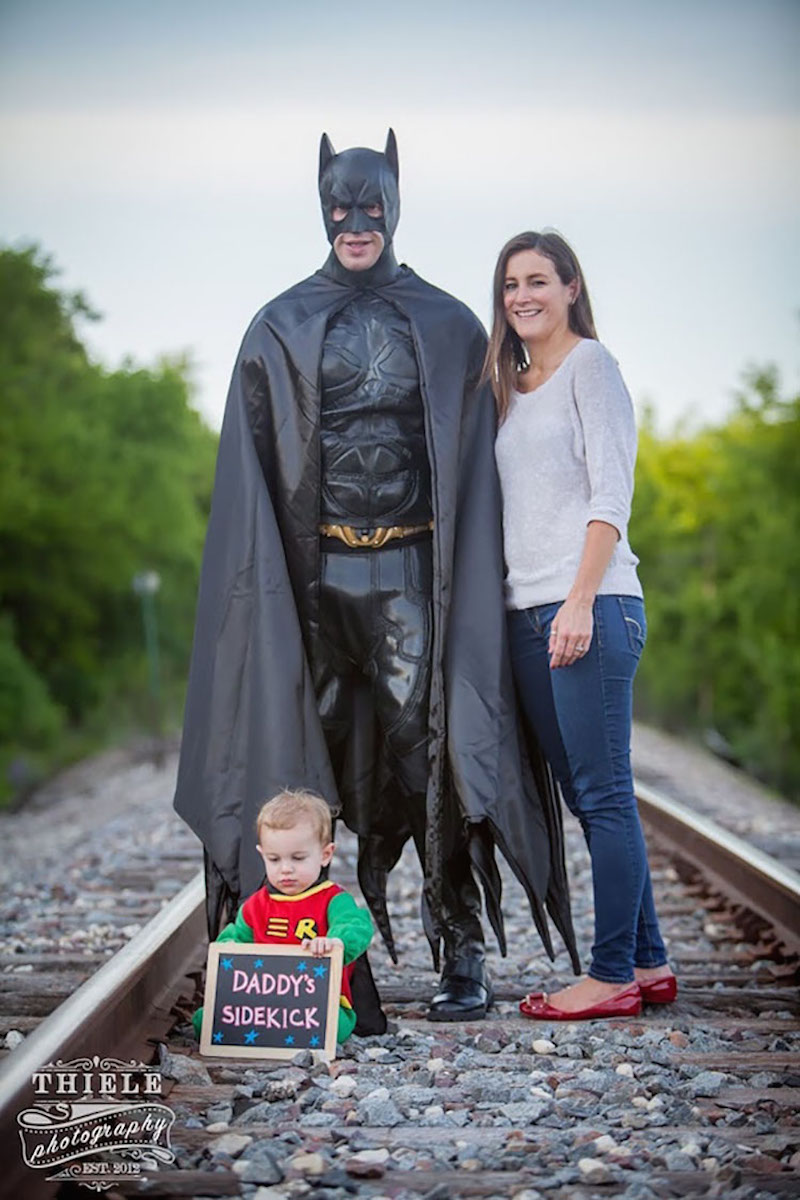 2.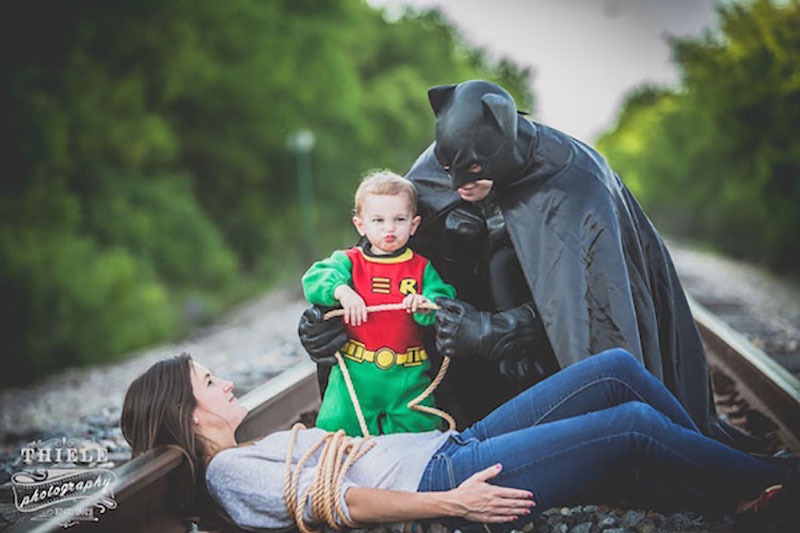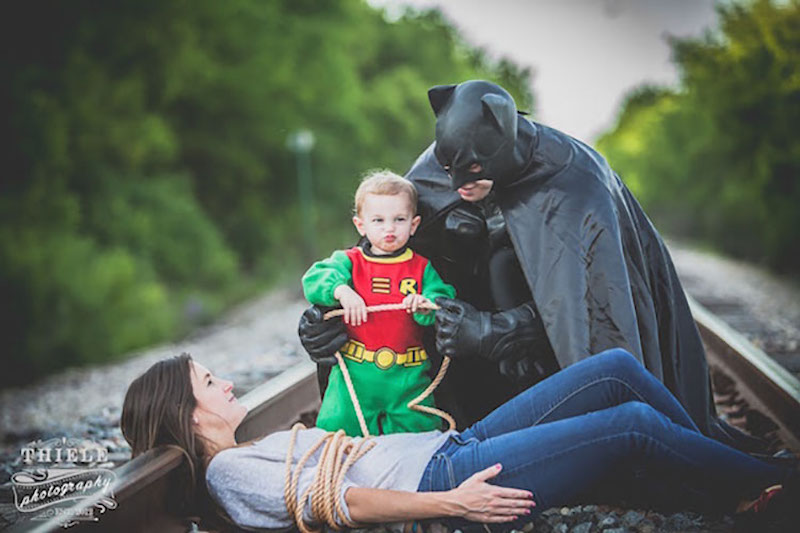 3.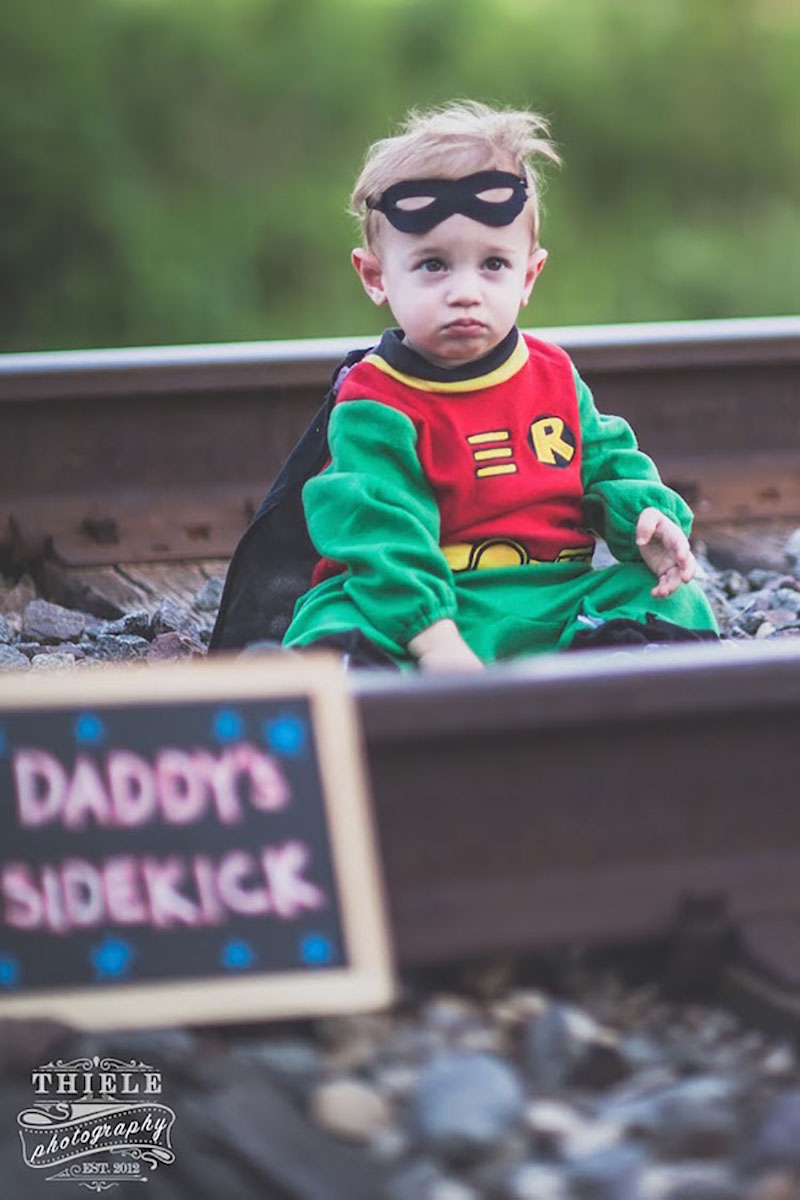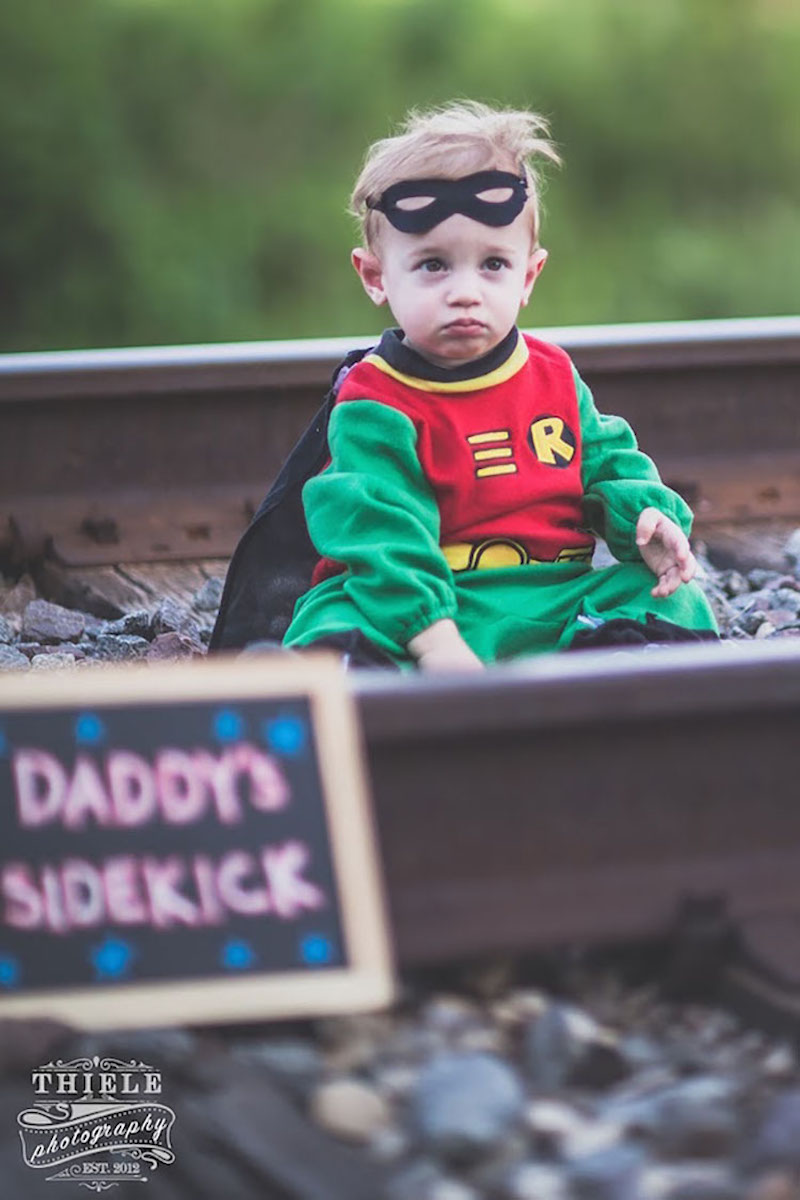 4.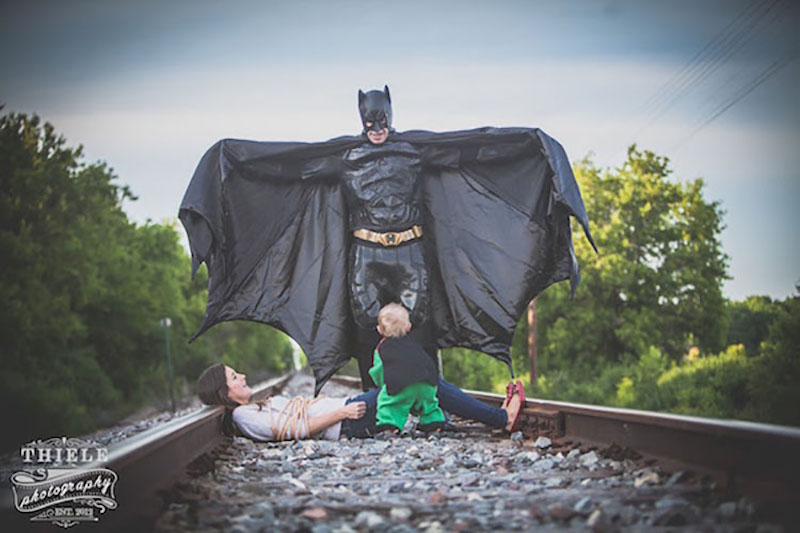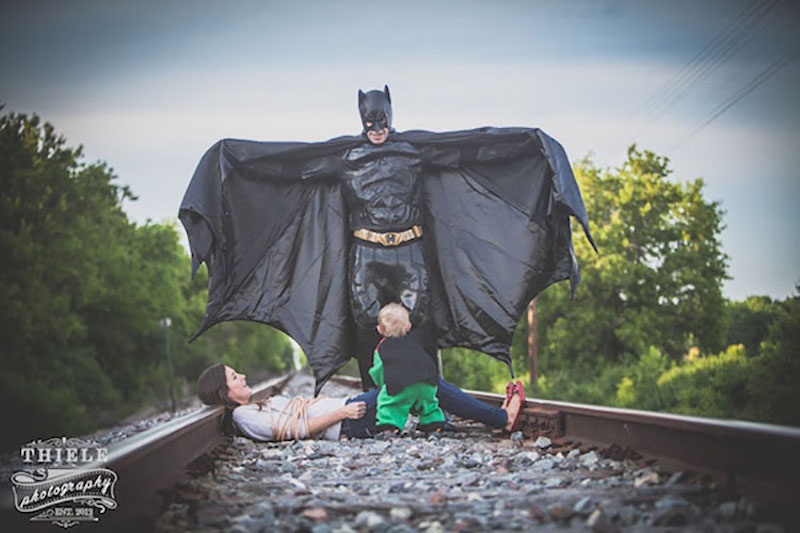 5.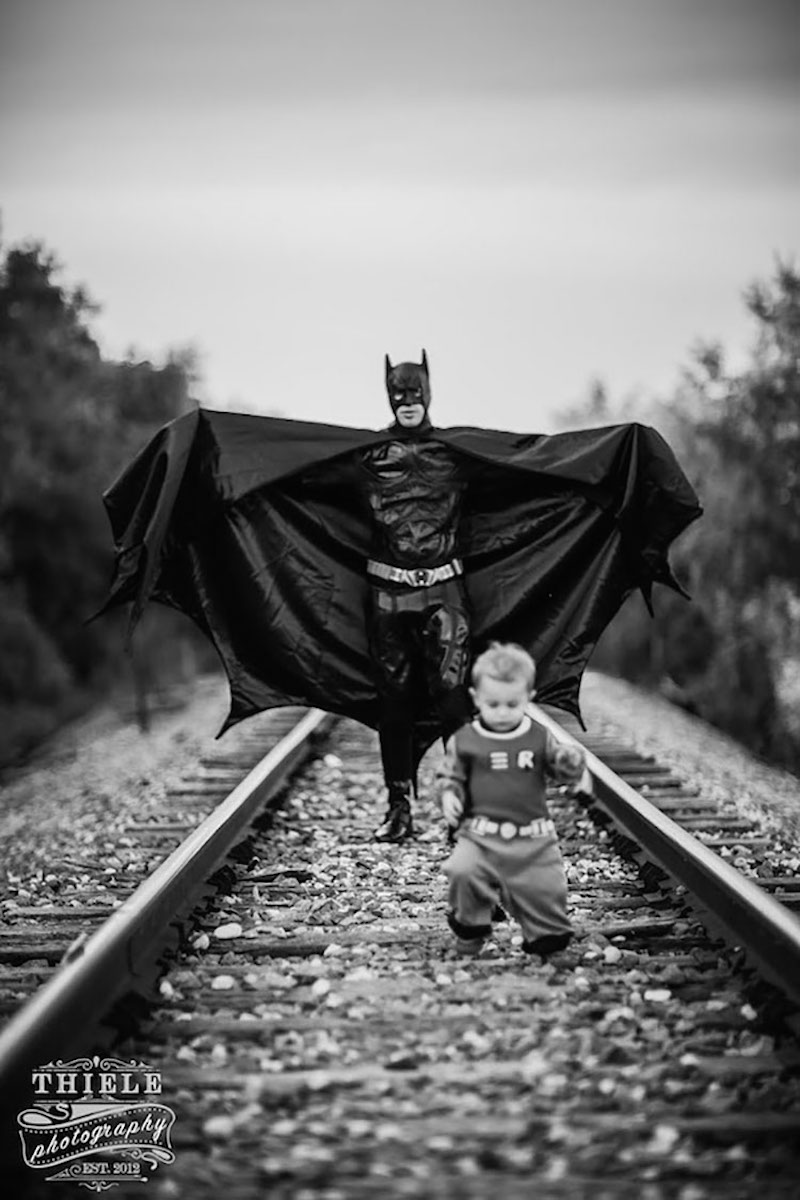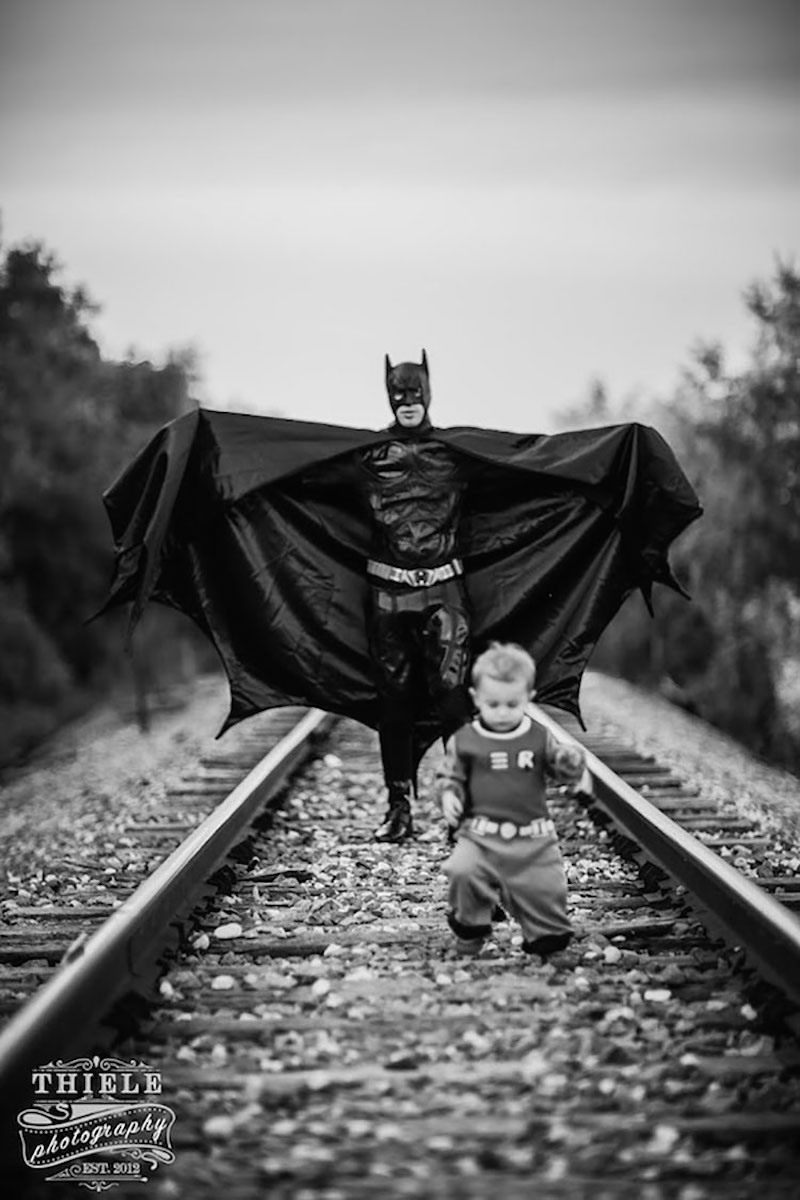 6.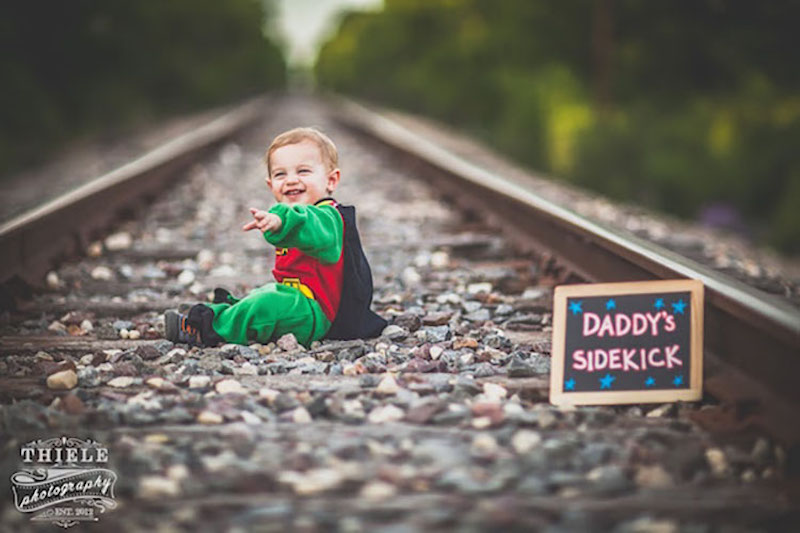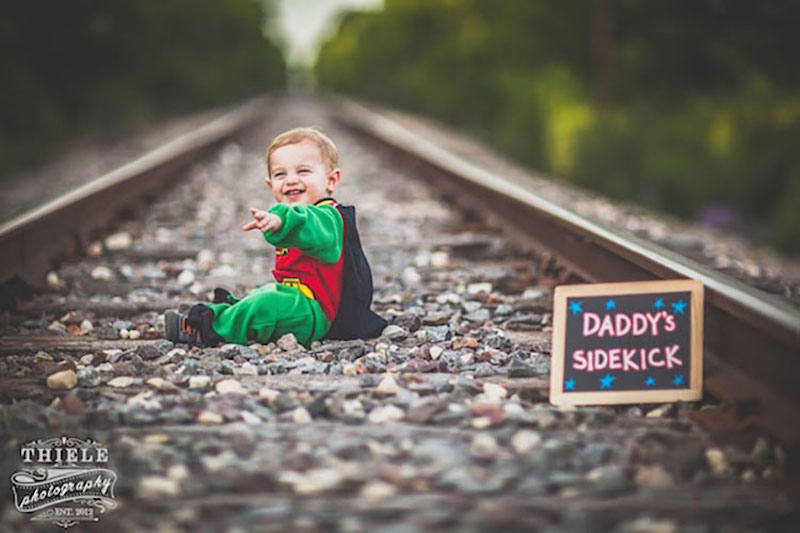 7.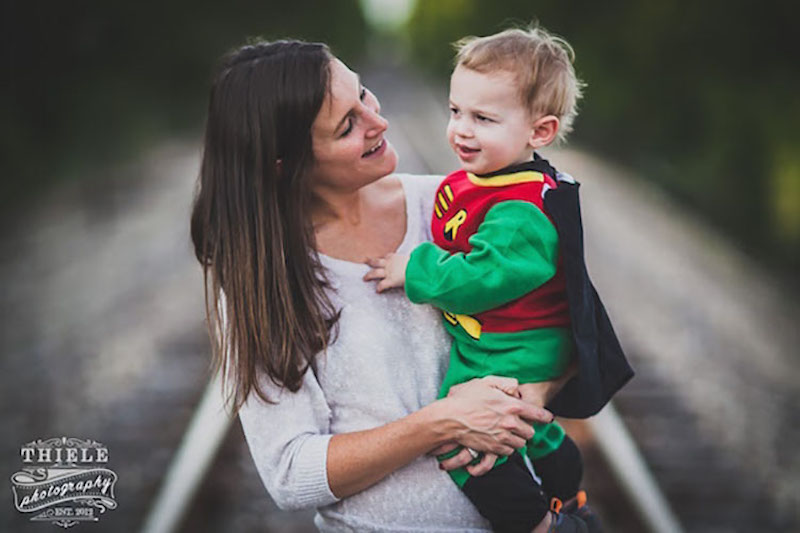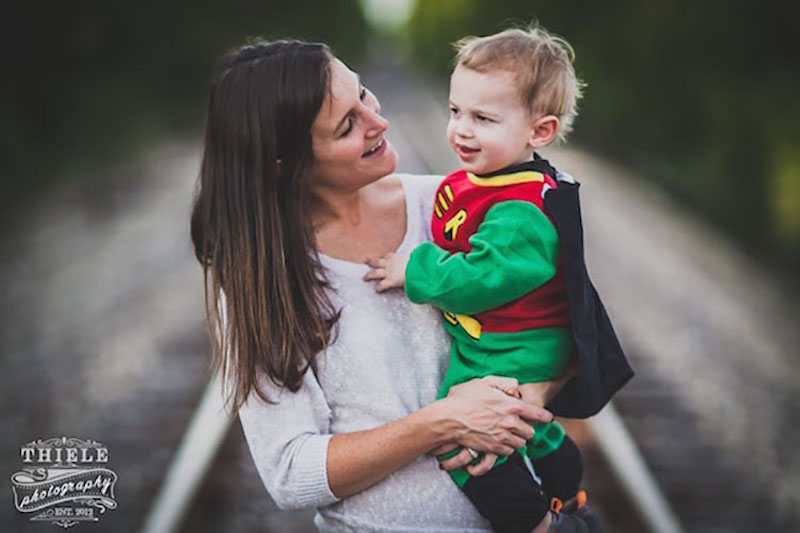 Wonderful idea Roxanne!