Why spending so much time and money visiting the nearest hairdresser when you can do something in your home.
This is absolutely stunning.
This girl found a way to have beautiful curls without no effort. She just wraps her hair in a T-Shirt every morning after she leaves the bath.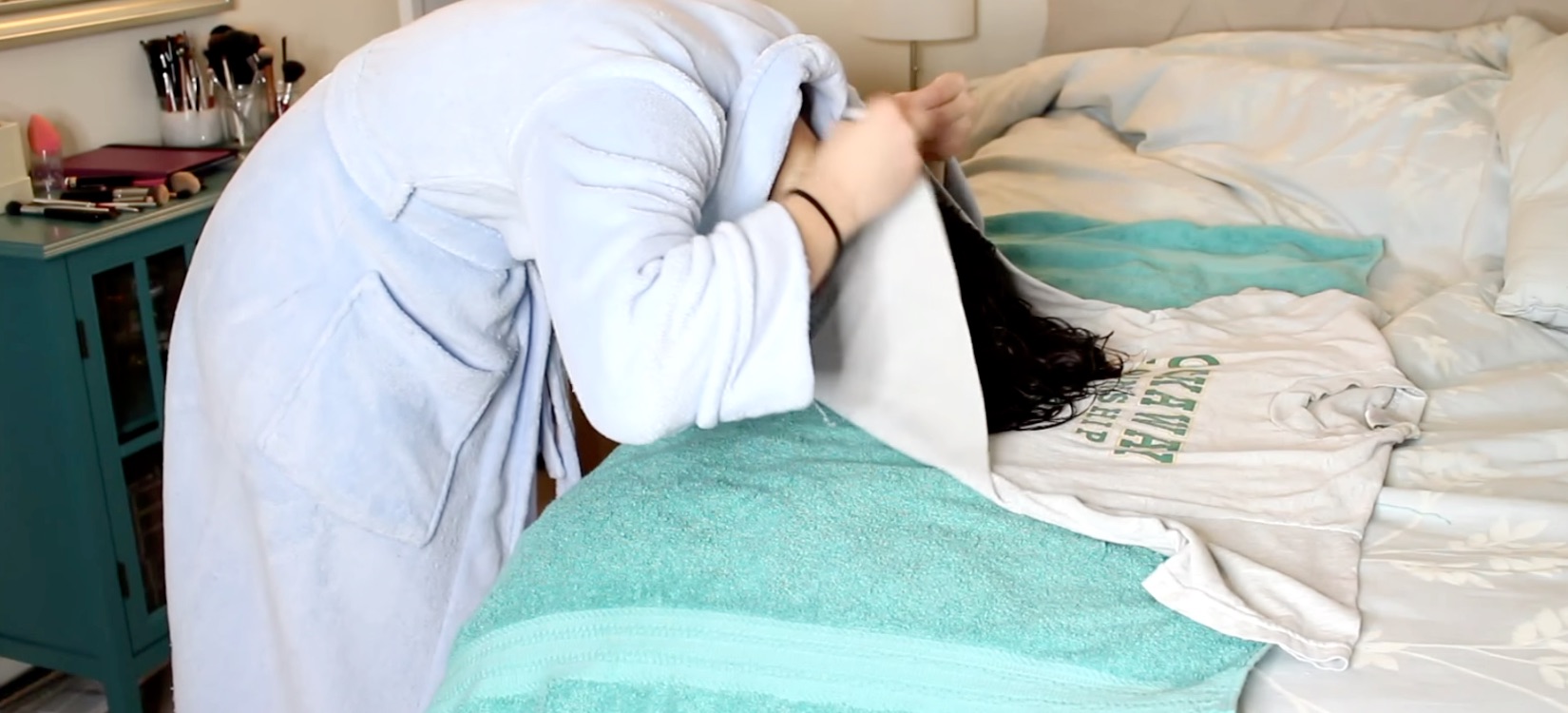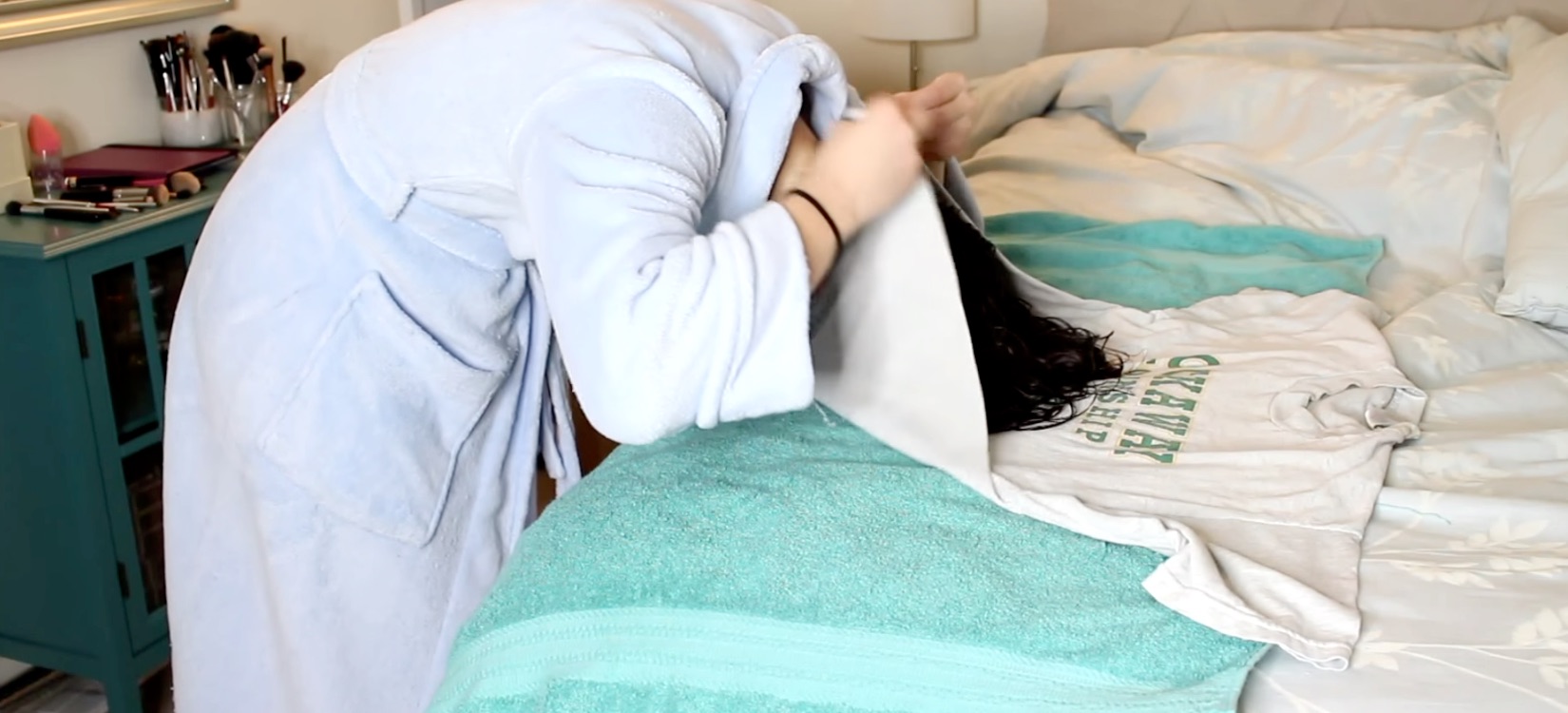 For this trick to be successful, you just need a T-Shirt with short sleeves and your long hair to be wet.
Once you wash your hair, place the shirt on your bed and put your hair on it.
In order to see all the steps and how its done, please see this video and follow a few simple steps.
Nice simple trick for curly hair.