While Mr. Obama was still our president, something amazing happened for Mrs. Virginia McLaurin. She was one of the few regular people to meet the president and the first lady and enter the White House.
She got there thanks to her friend who called the WH explaining that the 106-years-old lady has been doing a hell of a volunteer job throughout DC area.
Her wish for decades was to get the chance to visit the WH and meet the sitting president.
So, the WH representatives make her wish come true. But taking a tour in wasn't the only thing they got for her. She had the chance to meet the President and the First Lady backstage privately.
This was days before the Black History Month reception. It was like a dream came true for her.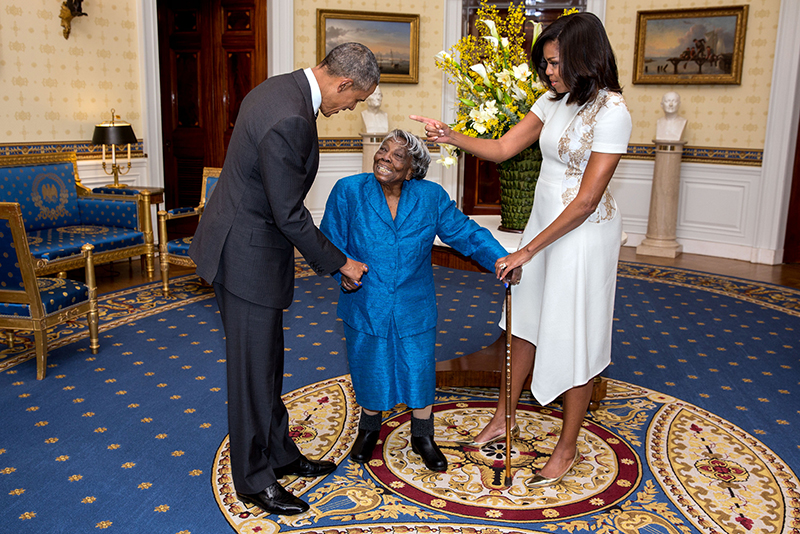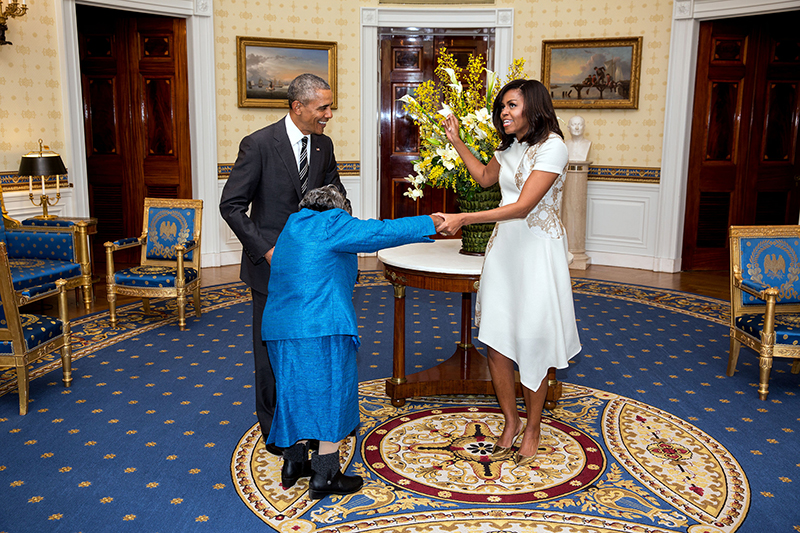 This 106 years old Washington D.C. resident didn't hesitate to use the opportunity and share her secret for long and happy life with the Obamas. She was even showing her dance moves right there in front of them.
Here is the video of the happening:
This is so inspirational!
Source: Obama White House Archives