Lebron James is simply one of the best basketball players of all time.
The Cleveland Cavaliers small forward has won three NBA championships, four NBA Most Valuable Player Awards, three NBA Finals MVP Awards and two Olympic gold medals.
Not to mention he's kinda rich – he's said to be worth an estimated $300 million dollars.
Despite his accomplishments and success Lebron James is still, of course, a black man living in America. And although we have made gigantic steps forward, race is still a major factor in this country.
It couldn't be more evident this week when vandals sprayed racist graffiti on Lebron's LA home. 
Police are now investigating after the N-word was spray-painted onto the front gate of his Los Angeles mansion before dawn. 
The basketball star spoke out about the incident at a media event for the NBA Finals in Oakland.
He said the crime shows 'racism will always be part of the world and part of America.'
'No matter how much money you have, no matter how famous you are, no matter how many people admire you, being black in America is tough.'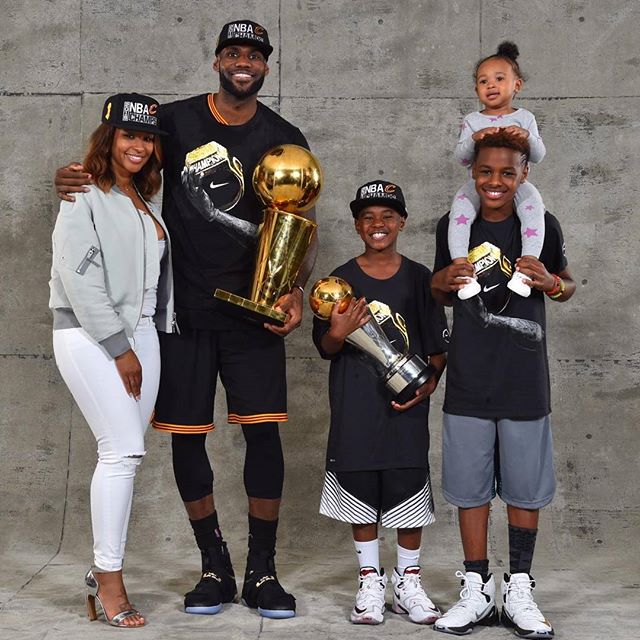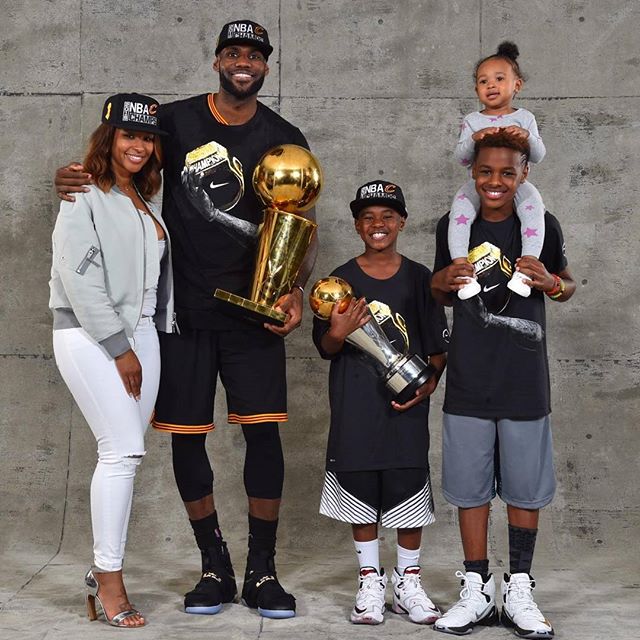 'We got a long way to go for us as a society and for us as African Americans until we feel equal in America.' His family, he said, is safe and that is all that matters.'
'Hate in America, especially for African-Americans, is living every day. Even though that it's concealed most of the time.' 
He also mentioned the 1955 lynching of Emmett Till, 14, who was murdered for alleging whistling at a white woman.
'I think back to Emmett Till's mom actually. It's one of the first things I thought of. The reason she had an open casket was because she wanted to show the world what her son went through as far as a hate crime and being black in America.' 
Several LAPD units and a neighborhood patrol vehicles were seen at his home after the graffiti was reported at around 6.14am.   
'A racial slur was painted on a private gate and when officers arrived the slur was already painted over by the property manager,' the LAPD said in a statement.
'The incident is being investigated and the officers have confirmed it is LeBron James' home that was vandalized.'
James was not at the LA home when it was tagged.
Police are looking at neighbors' security camera footage for clues to the culprit, and may investigate it as a hate crime. 
James spoke about racism on May 3, after being asked about Orioles player Adam Jones suffering racist abuse.
'Racism, we know, exists,' he said, adding that 'for me as a father, I try to give my kids the blueprint on how life is going to be.'
'But at the end of the day, I can only tell them so much and then they have to go out and live it themselves.'
'For me, I just try to be respectful, for one, be respectful to others. And I feel like if you do that consistently, then I believe the karma will come back to you.' 
James, bought the mansion in 2015 for $21 million,Variety reported at the time. But of course spends most of his time in Cleveland with his basketball team.
Designed by mansion specialist Ken Ungar, its 9,350sqft spread includes six bedrooms and seven bathrooms.