There's nothing like a good 80s flick – and it doesn't get much better than The Karate Kid.
The underdog teen who stands up and fights the school bully using martial arts, taught to him by his maintenance man. 
What's not to love?
And no 80s movie would be complete without life lessons about friendship, patience, and courage.
The Karate Kid has this in the bucket loads.
By Hollywood standards the $8 million dollar budget the movie had was nothing.
It went on to gross more than $90 million in the USA alone.
The success of The Karate Kid, made it's young lead Ralph Macchio into a teen heartthrob overnight.
It also gave Pat Morita a nomination for the Academy Award for Best Supporting Actor.
Here is what happened to the cast of this 80s classic.
#1. Ralph Macchio – played Daniel LaRusso
Ralph Macchio was actually 22 years old when he was cast to play teen Daniel LaRusso.
Before The Karate Kid he had a memorable role in movie The Outsiders.
He starred in the movie alongside Tom Cruise, Patrick Swayze, Rob Lowe, and Emilio Estevez.
Speaking about his part in the movie in an interview, Ralph said: "That character, he's become part of popular culture, a relatable underdog that hopefully will continue to entertain generations."
Macchio is still acting having had roles in Ugly Betty and The Deuce.
He was introduced to his wife, Phyllis Fierro by his grandmother when he was fifteen. They have been married since 1987 and have two children.
#2. Elisabeth Shue – Ali Mills
Shue played Ali Mills in the film and was Daniel's love interest.
In the film she has an instant spark with Daniel and this is the reason he is targeted by bully Johnny.
Ali Johnny prior to Daniel.
Before The Karate Kid, Shue was pursuing a degree in political science at Harvard University.
With the success of The Karate Kid, Shue landed roles in cult classics such as Adventures in Babysitting, Cocktail and Soapdish.
Her portrayal of a prostitute in the low-budget movie Leaving Las Vegas earned her a Academy Award nomination for Best Actress.
In 2000, she returned to Harvard to complete her studies.
The 53-year-old actress has continued to work in film and television throughout the years. She has been married to director/producer Davis Guggenheim since 1994. They have three children.
#3. William Zabka – played Johnny Lawrence
Zabka played bully Johnny Lawrence. But after the success of the movie, the actor was typecast and often played the antagonist.
He said: "I didn't set out to be a villain in film. I'm a character actor, and if my first movie was a comedy, I could have played a geek just as well."
Zabka has found success in directing and in 2004 was nominated for an Oscar for the short film Most which he also wrote.
He has made other films in his career and directed music videos.
"Back when I was maybe 19, guys would go, 'I can kick your butt!' So I had a few showdowns," he revealed to GQ magazine.
"To my advantage, I learned martial arts, and what you really learn is not to fight."
#3. Ron Thomas – played Bobby Brown
Ron Thomas played Bobby Brown, who was one of Johnny's friend. They were in the fraternity Cobra Kai.
His character is the kid who is forced to hurt Daniel's leg in the karate tournament.
In real life he is a sensei and a 6th degree black-belt. He is trained as a motivational speaker.
He is also a Ju-Jitsu trainer and trains actors to prepare for physically demanding roles.
In 1992, he opened the United Warrior's Academy in Northridge, California, which focuses on Ju-Jitsu.
#4. Chad McQueen – played Dutch
McQueen played the bleached-blond friend of bully Johnny Lawrence.
In real life, Chad McQueen is the son of legendary actor Steve McQueen.
He didn't have much of an acting career after The Karate Kid and eventually got into race car driving.
In 2010 he founded McQueen Racing, which "develops and licenses limited edition, high performance motorsport and motorcycle classics and performance accessories."
#5. Tony O'Dell – Jimmy
In the film O'Dell was part of the Cobra Kai gang.
He didn't say much in the film, but had a memorable scene in which Daniel defeated him at the All Valley Karate Championships.
After the film he acted in TV shows such as CHiPs, Eight is Enough, and Dynasty.
He also played Alan Pinkard on the TV series Head of the Class from 1986 to 1991.
#6. Martin Kove – John Kreese
Kove played the role of the villainous Cobra Kai trainer, John Kreese.
He sent in his tape for the role and although director John Guilbert Avildsen liked him his audition kept being put on hold.
Kreese wanted the part so badly he turned down other work until he heard back.
He got so angry about the situation that when he finally did get the audition he was able to use his intensity to get the role.
Kove is a blackbelt in Kendo, Okinawa-te, and Tiger Kenpo.
"Over the years, kids have come up to me in places like supermarkets, and hit me and said things like, 'You hurt Ralph (Ralph Macchio)!'" he says.
"It makes me feel like the Darth Vader of the contemporary cinematic world."
#7. Randee Heller – Lucille LaRusso
Heller had been a TV regular before landing the role of Daniel's mom Lucille LaRusso.
She has continued to be on TV shows like Judging Amy and Grey's Anatomy.
Despite playing Ralph Macchio's mom in the movie, Heller is only 14 years older than him.
Pat Morita – played by Kesuke Miyagi
Who could forget Pat Morita's fantastic turn in The Karate Kid?
He not only was an incredible karate teacher, he was a loving mentor to Daniel.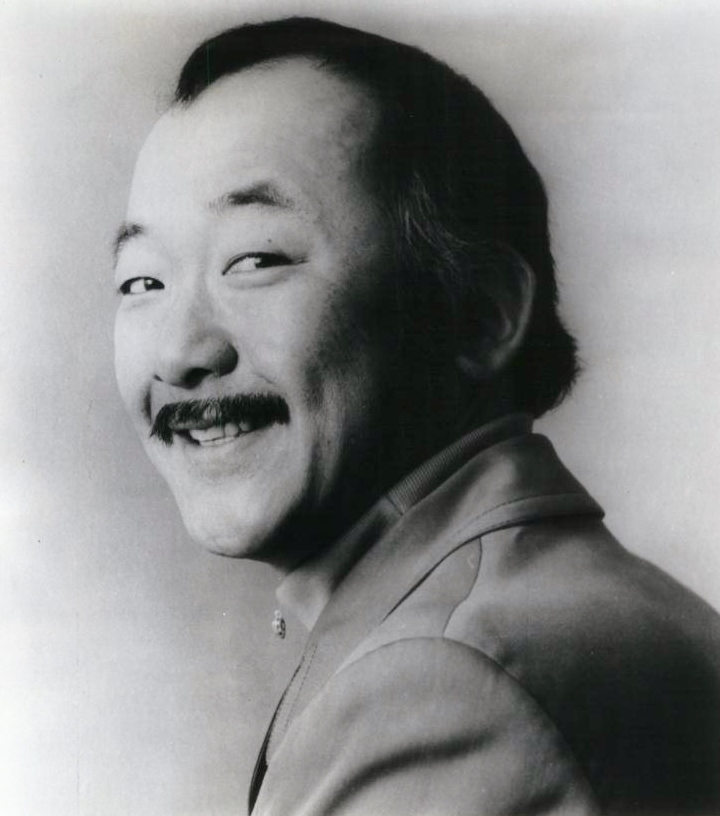 As well as playing Mr Miyagi he was well known for playing the roles of Matsuo "Arnold" Takahashi on Happy Days, Ah Chew in Sanford and Son (1974–1976) and was the voice of in the Emperor of China in the Disney animated film Mulan (1998) 
He was also a stand up comic.
Morita died on November 24, 2005, at his home in Las Vegas of kidney failure
at the age of 73.
He is survived by his wife of 11 years Evelyn.
His had three children from his previous marriages and two grandchildren. His 92-year-old mother, Dorothy Sueko Saika (1913–2009) was still alive when he died.
He was cremated at Palm Green Valley Mortuary and Cemetery in Las Vegas, Nevada.