There are different kinds of kids and different kinds of parents. Some enjoy parenthood because they know kids are just kids, but some are always complaining.
I'm not saying that it's easy to be a parent, but when you already have a kid there isn't anything on this world that will make you more "employed" than your kid.
He asks for attention and care until he can manage to do that by himself.
Everybody knows that, but these parents really got into it and explained what is like to be a parent these days.
I'll give them credit for giving a clear image of what parenting is like by using 140 characters. Awesome!
1.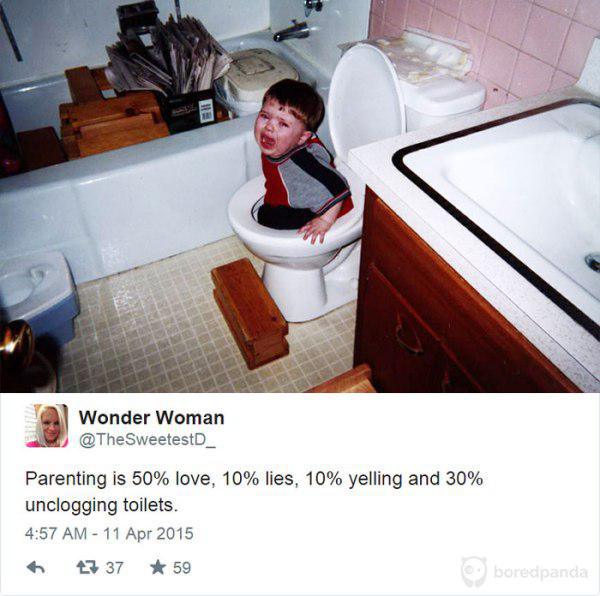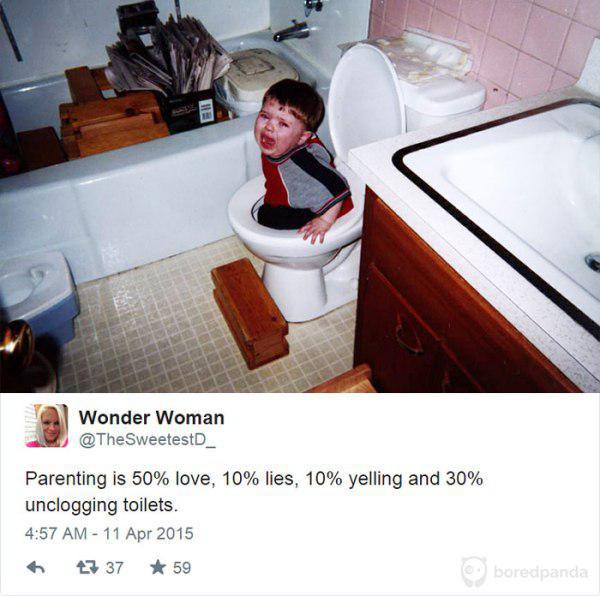 2.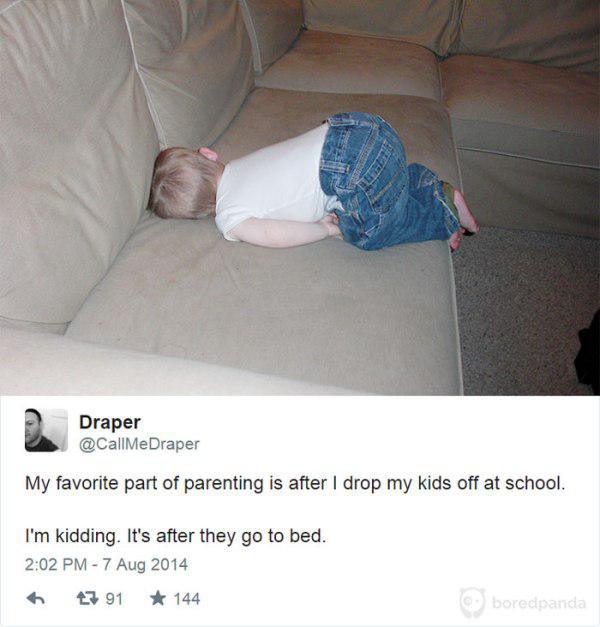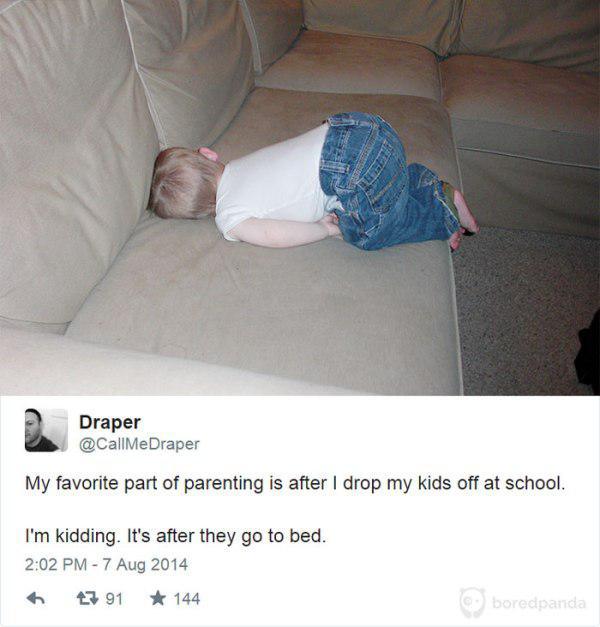 3.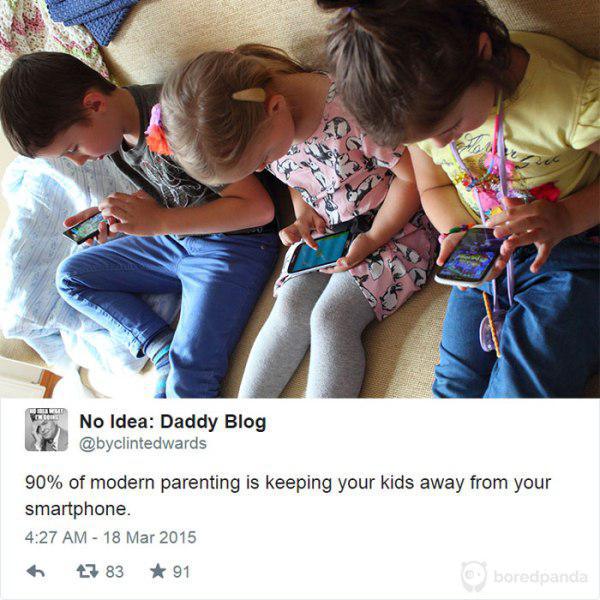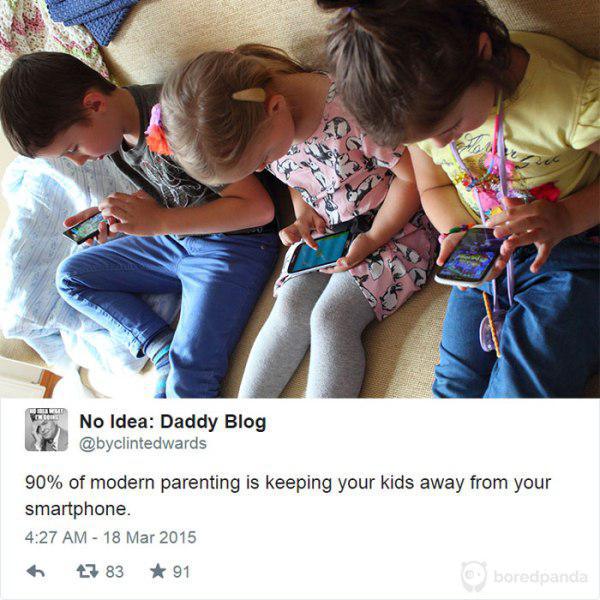 4.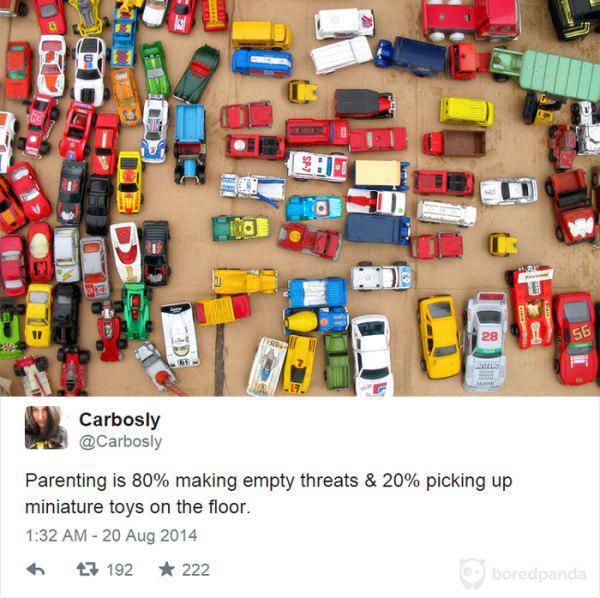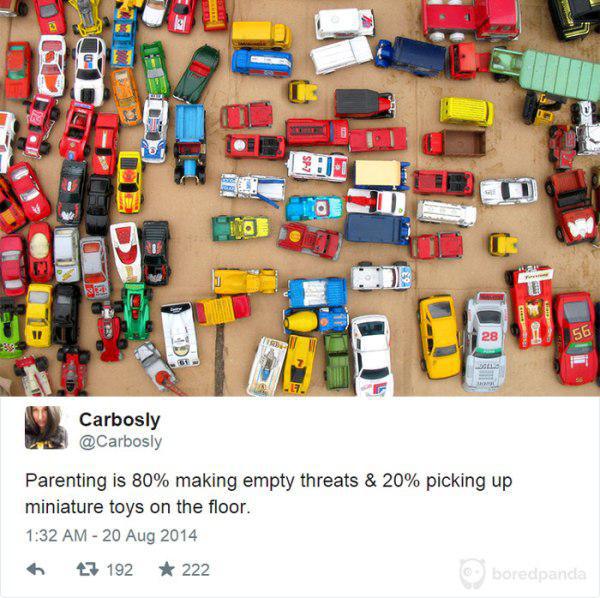 5.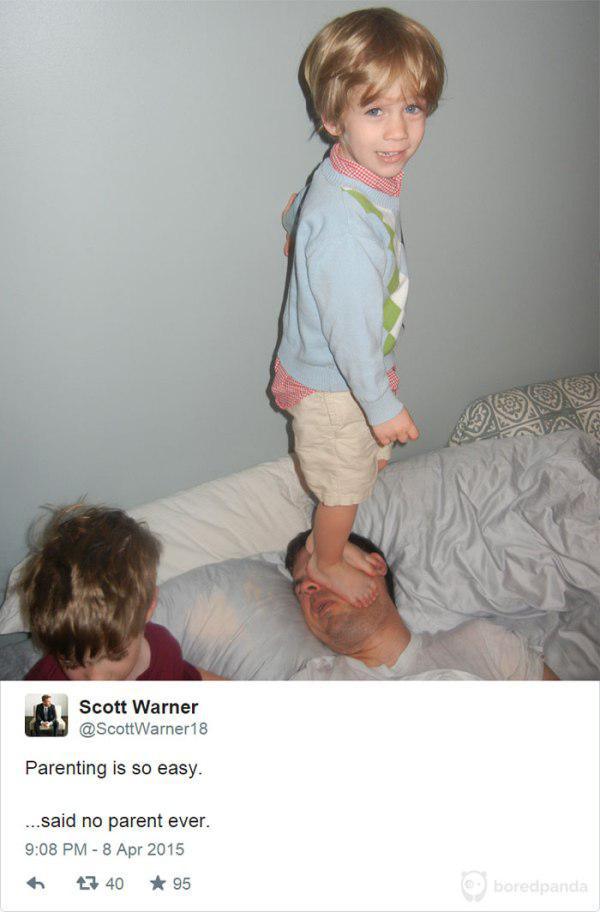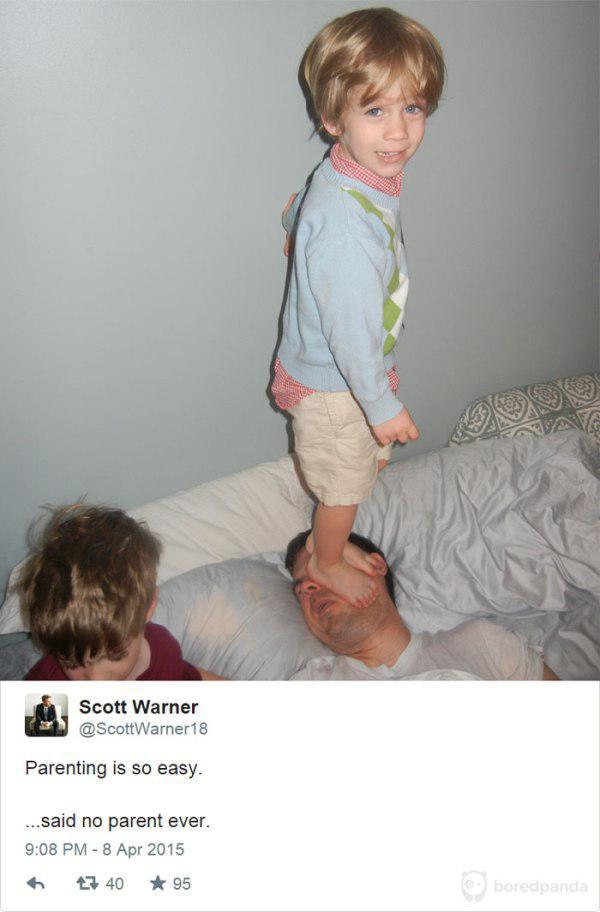 6.

7.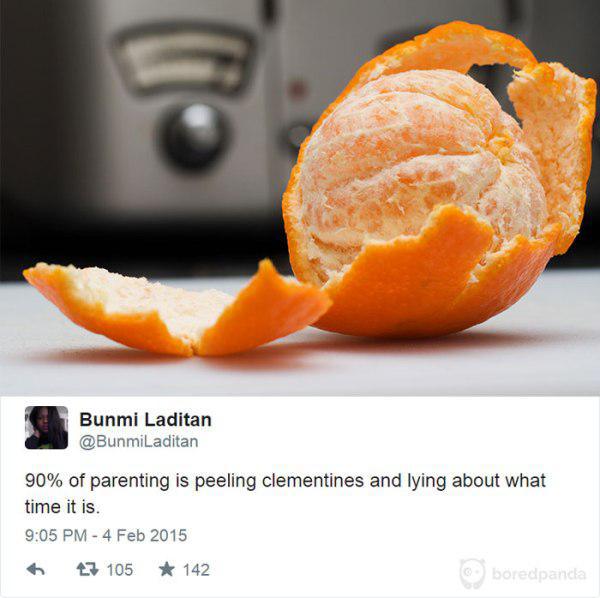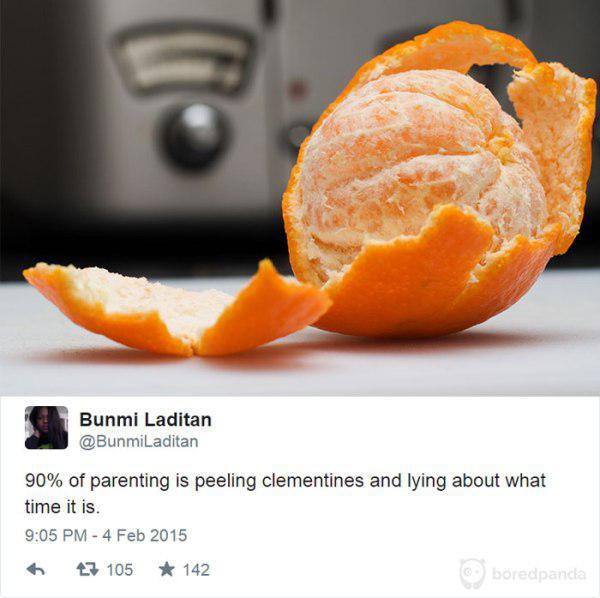 8.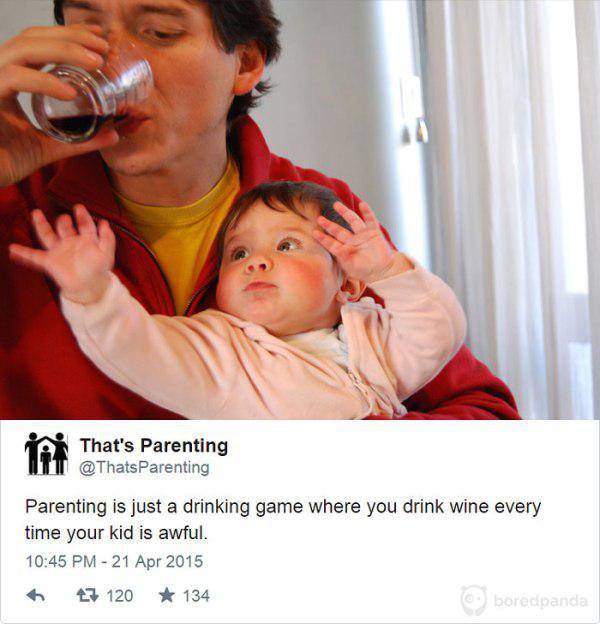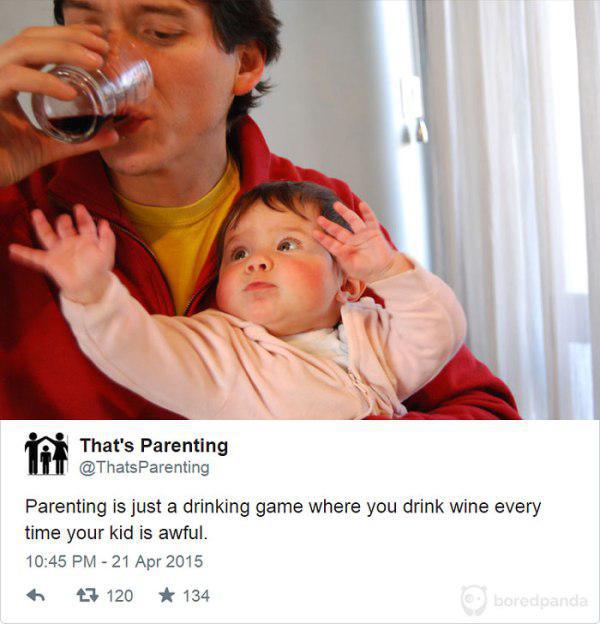 9.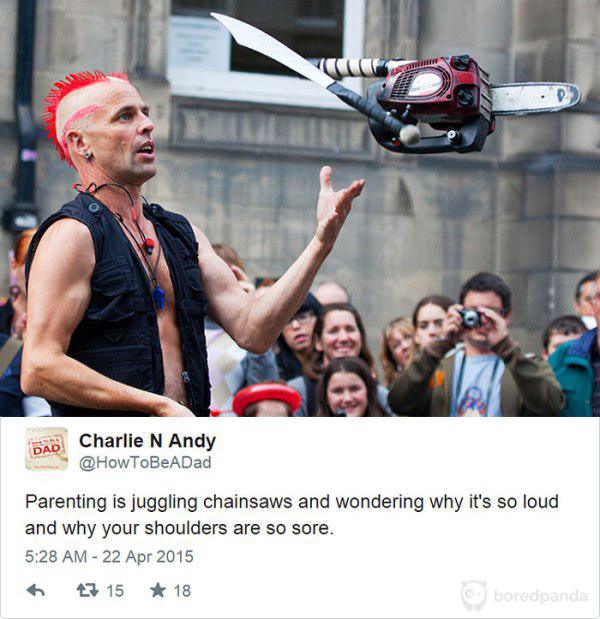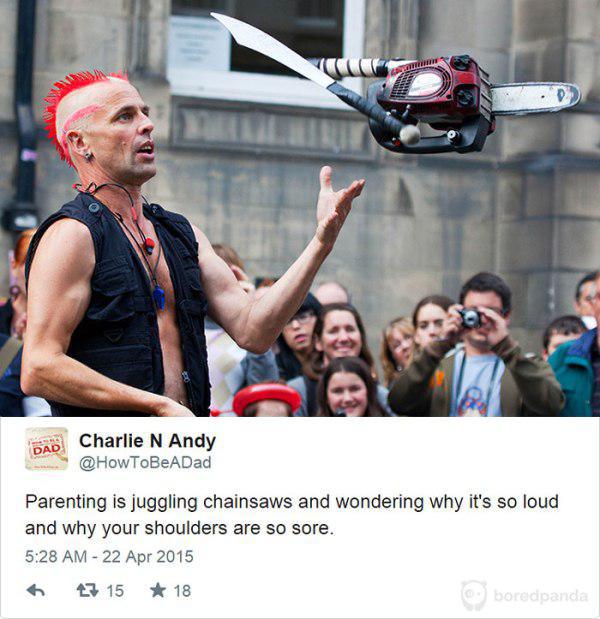 10.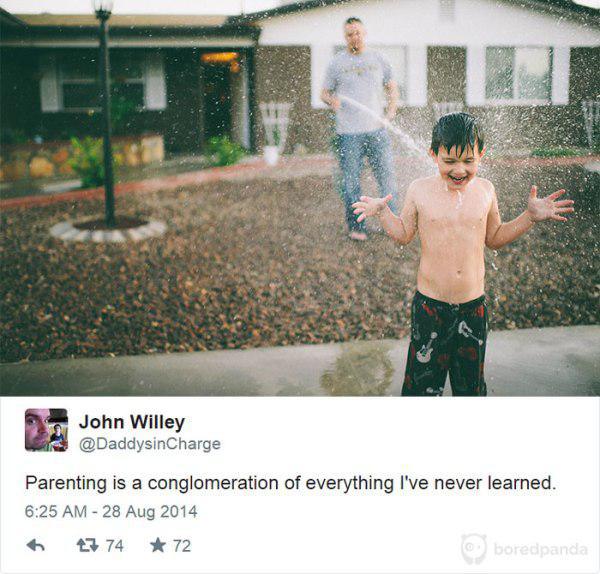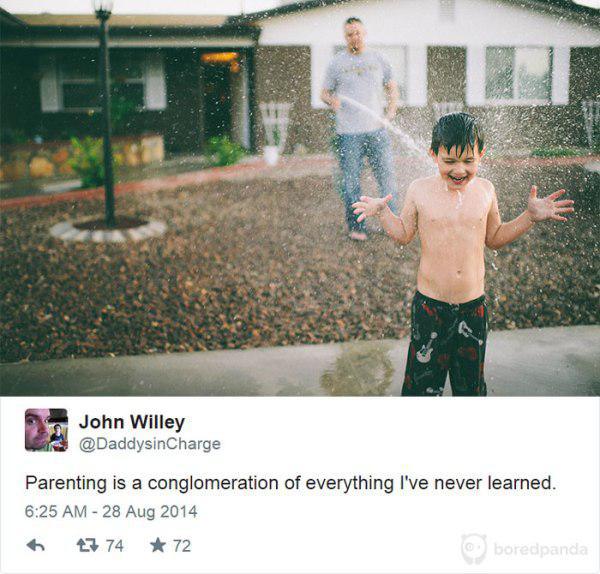 11.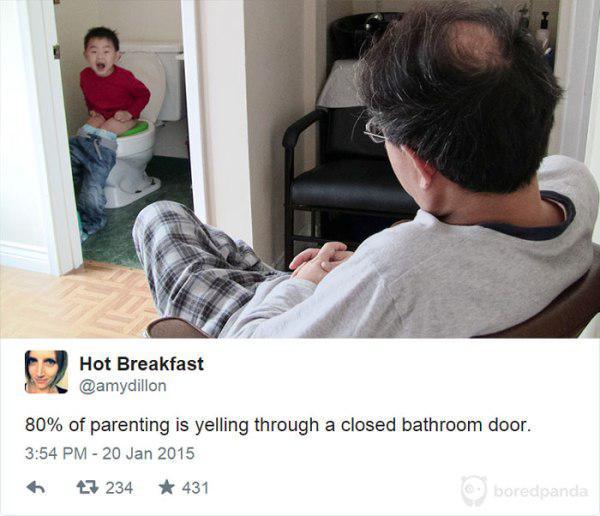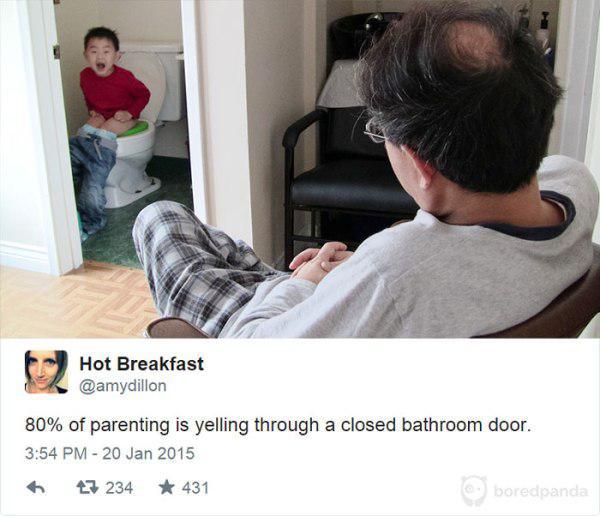 12.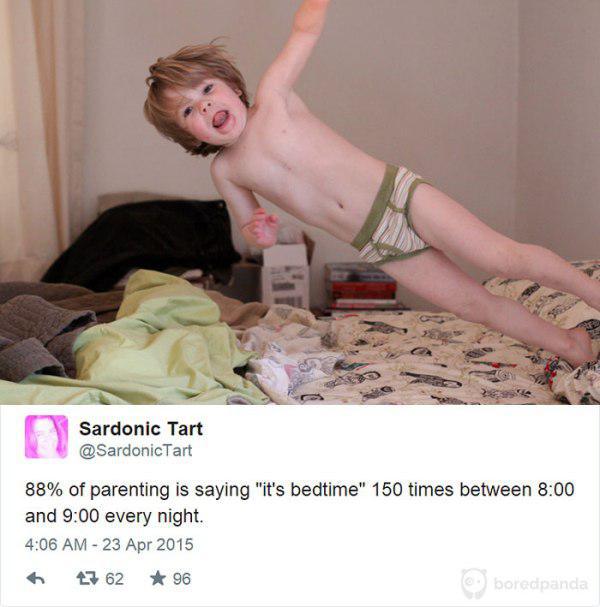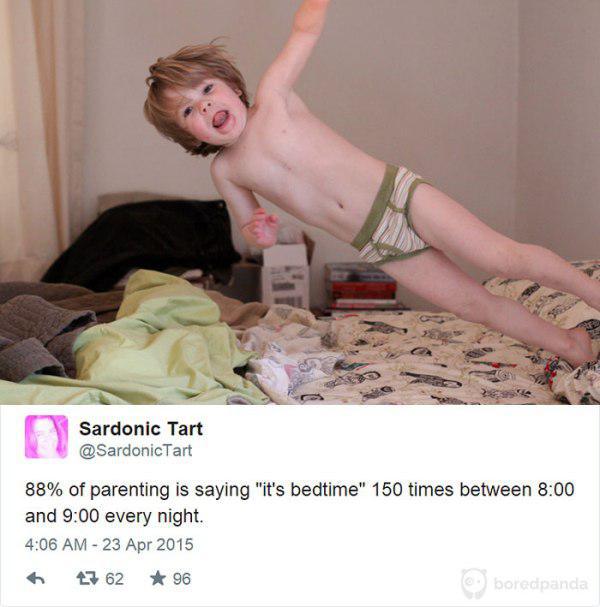 13.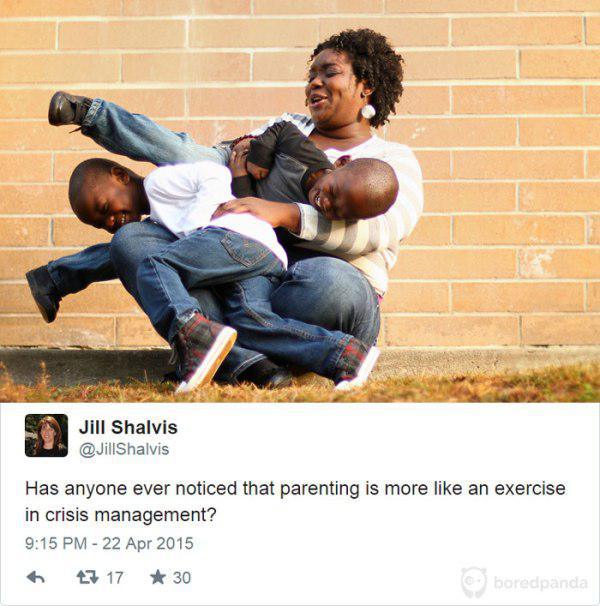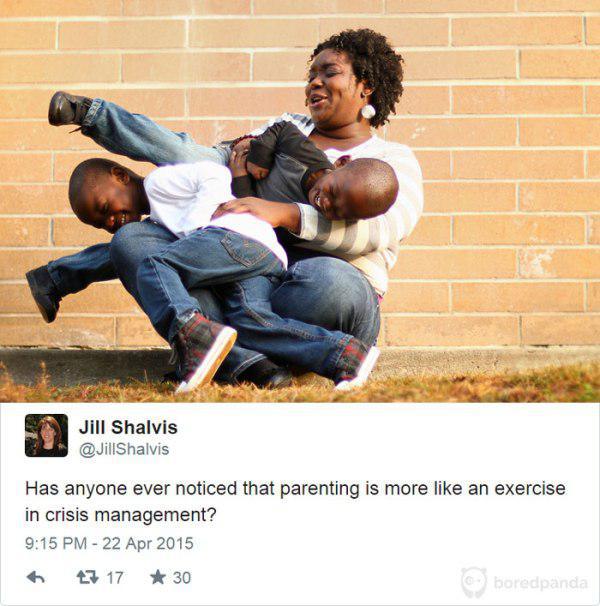 14.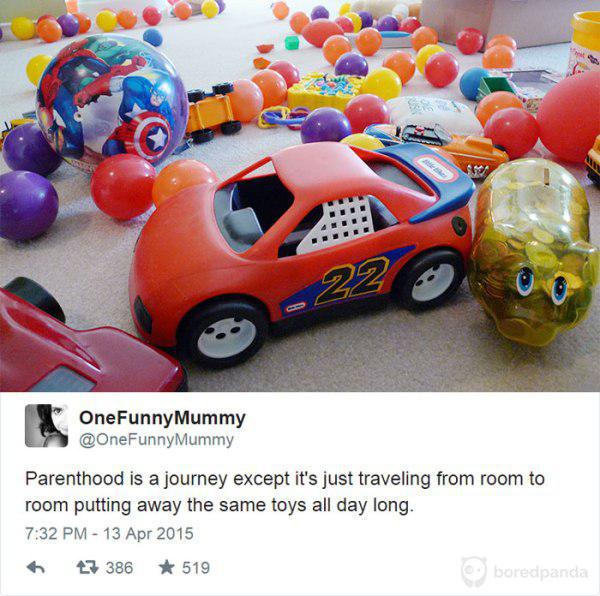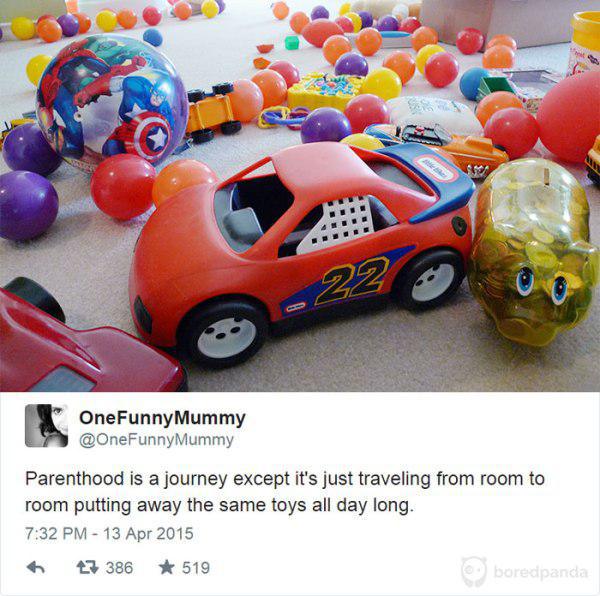 15.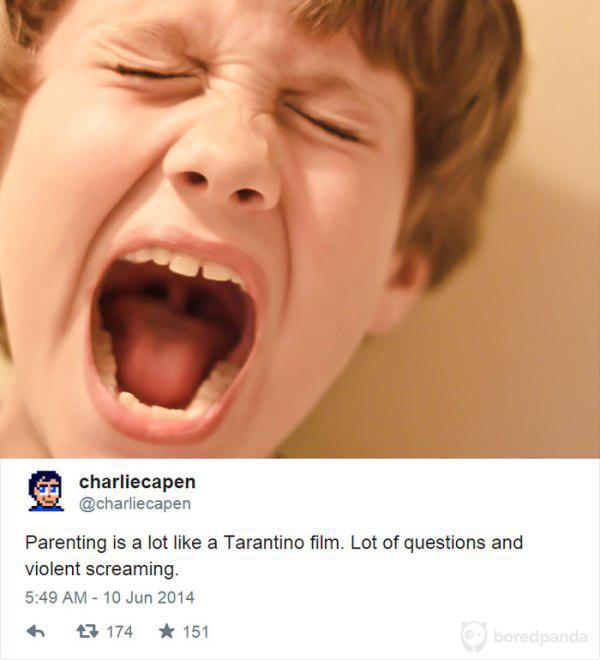 16.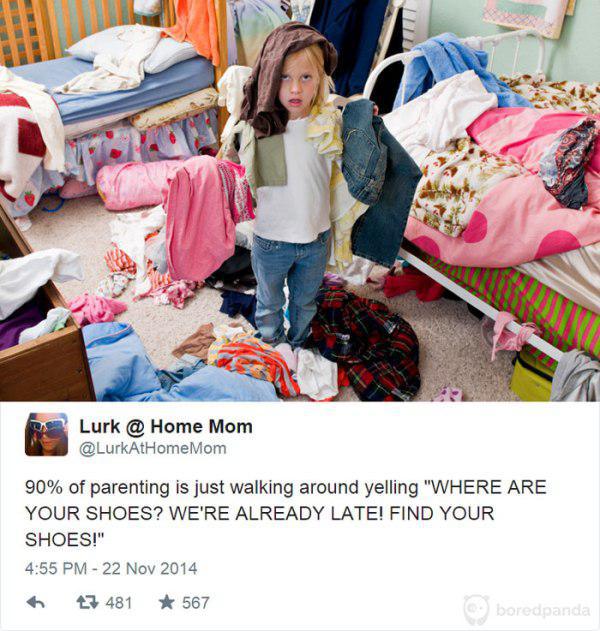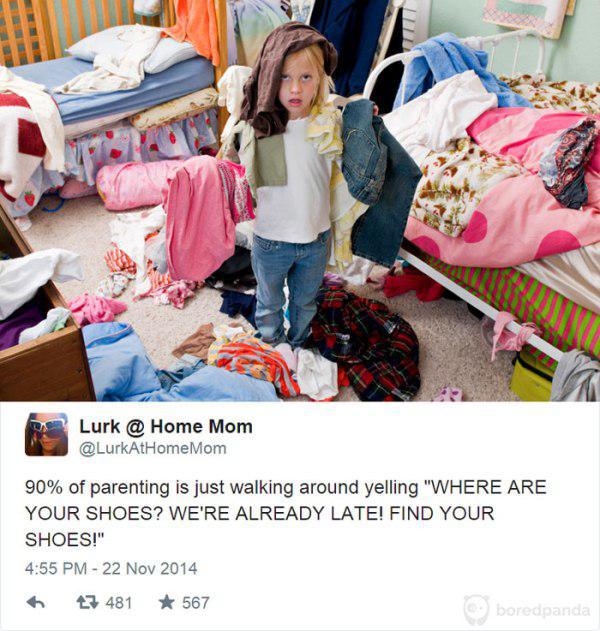 17.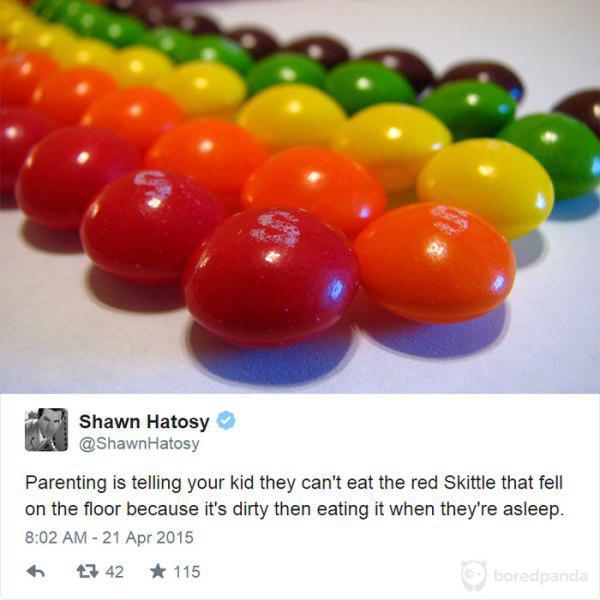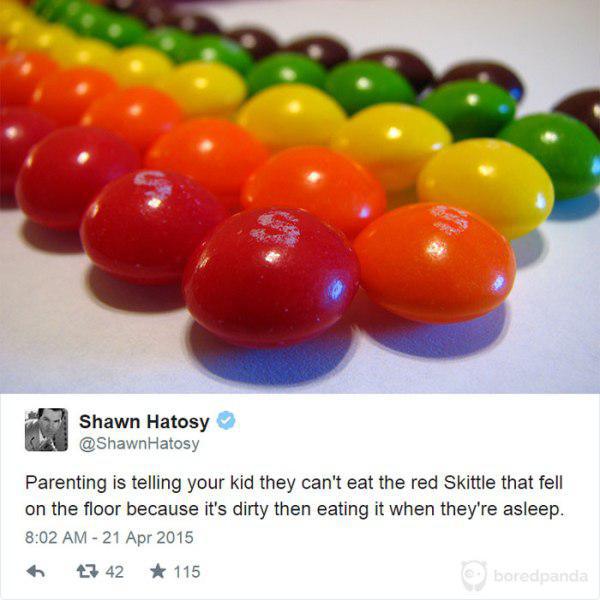 18.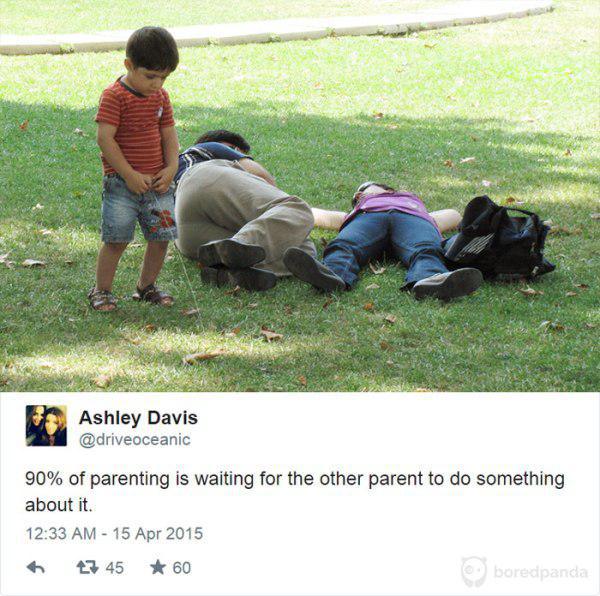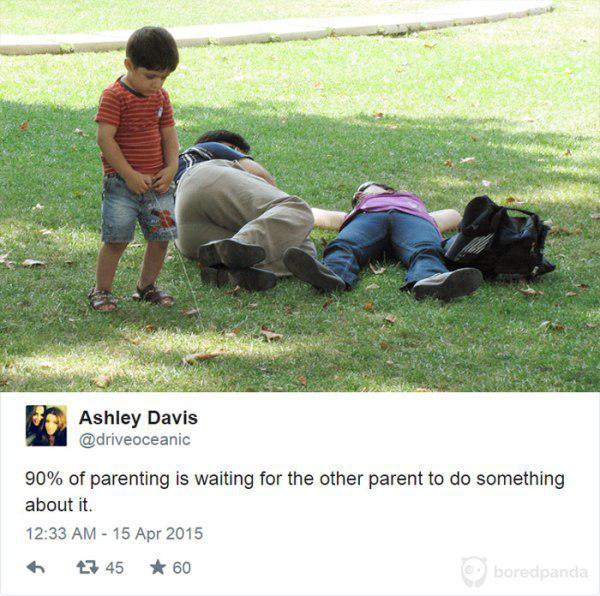 19.

Source: BoredPanda
You parents are awesome!