If you're a fan of Eminem then you'll definitely recognize the name Hailie.
The daughter of the 'Lose Yourself' rapper has always been a muse for him throughout his career.
She is mentioned countless times in his songs and as a child even made a fleeting appearances in his videos.
Born Marshall Bruce Mathers III, Eminem has had a tumultuous life.
He grew up in the rough part of Detroit where drugs, alcohol, and violence became a part of his existence.
But Em has credited his daughter for saving his life during his darkest time.
He even dedicated a track from his 2002 album The Eminem Show called "Hailie's Song."
The now 21-year-old is all grown up and she is a credit to both her father and mother.
In 2014 she graduated with honors from Chippewa Valley High School in Clinton Township, Michigan in 2014.
She is is now attending Michigan State where she lives a totally normal life.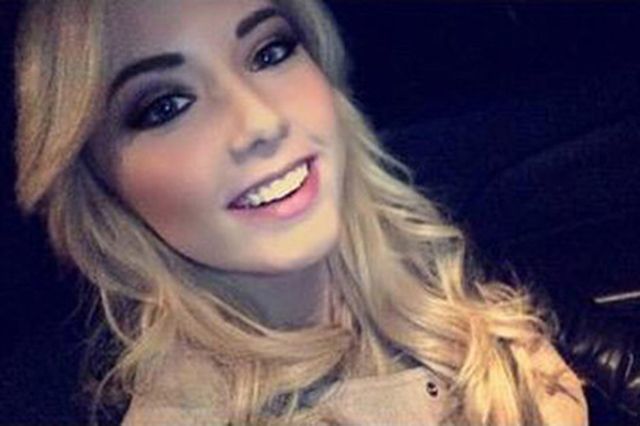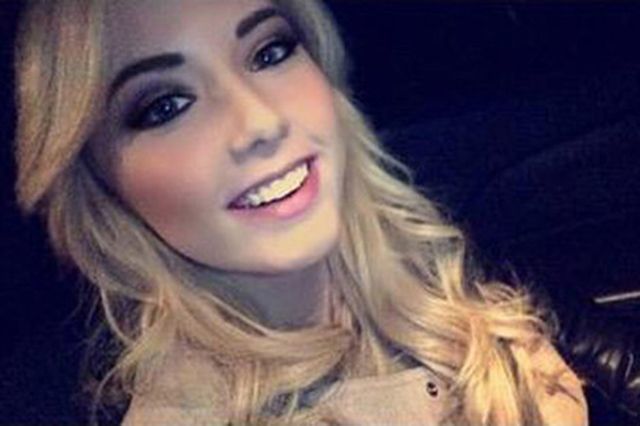 After graduating in 2014, she said her parents were the "most influential people during her lifetime', because "my mother and father have given me all the support to achieve what I have."
When Hailie was born Eminem was only 23 years old, working as a dishwasher at Gilbert's Lodge restaurant, making $5.50 an hour.
He is now worth $190 million dollars.
Hailie was crowned homecoming queen in her high school. Her famous father watched the crowning from a classroom in the school – so as not to take the spotlight away from his daughter.
Hailie's academic success couldn't be in more contrast to her famous dad who repeated ninth grade three times.
He dropped out of school by the time he was 17.
Hailie's mother Kim Scott was also present during the during her coronation.
One parent said the moment Kim was crowned, Eminem opened the classroom door and shouted "that's my daughter!"
Hailie's mom Kim Scott married Eminem in 1999, only to proceed with a nasty divorce two years later.
A remarriage in 2006 that didn't last the year.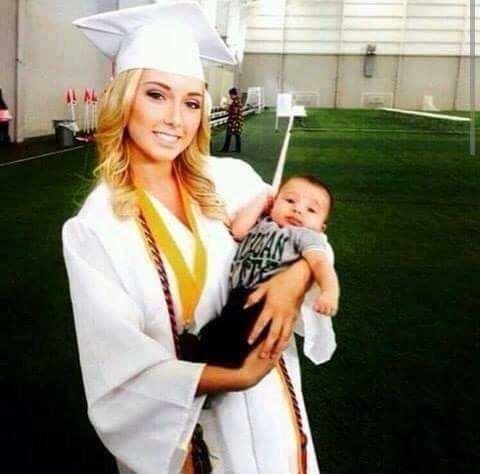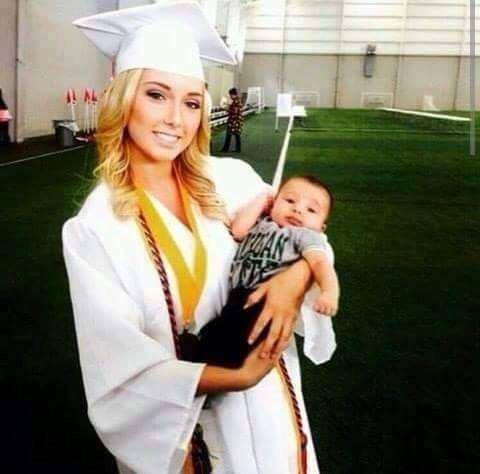 Kim has had her fair share of issues, despite her daughter's success. 
In October 2015, Kim was involved in a single-driver crash in Michigan, which she later admitted was a suicide attempt. 
'It was intentional,' Kim told Detroit's Channel 995 radio show Mojo in the Morning.
'I never expected to make it out alive,' she said, adding that she had 'been clean for 10 years.'
Despite this Hailie remains grounded. She has a steady boyfriend and is active on social media.
She has over 573,000 followers on Instagram and counting.
Unlike her father Hailie doesn't seem interested in show business.
While in high school, she not only excelled academically but she was also part of the National Honor Society, Art Club, Key Club, volleyball, and student council.
Kim and Eminem have three children – Hailie, who is Eminem's biological child, Whitney Mathers, 15, who is Eminem's adopted daughter and Kim's biological daughter. 
And Alaina Mathers, 24, Kim's twin sister's daughter who Eminem has also adopted.  
Eminem also has legal custody of his younger half-brother Nate Kane.