When talking about your dream wedding with your partner, have you ever imagined to get married on Everest? Even if that seems a little bit out of your comfort zone, some people would love to do it.
Before you say anything or wonder who is crazy enough to do this, I have those people right here. It's a couple that wanted to make their awesome day even more special by getting married on the highest mountain in the World.
The whole photoshoot was something they will remember for the rest of their lives. We can admire at the photos from right here, but we can only imagine how it was from up there.
The risk? Of course, the whole journey was risky, but love beats everything. Am I right?
Here are the photos of their incredible journey.
The 35-year-old James Sisson and 32-year-old Ashley Schmeider got on this challenging task to mark their wedding day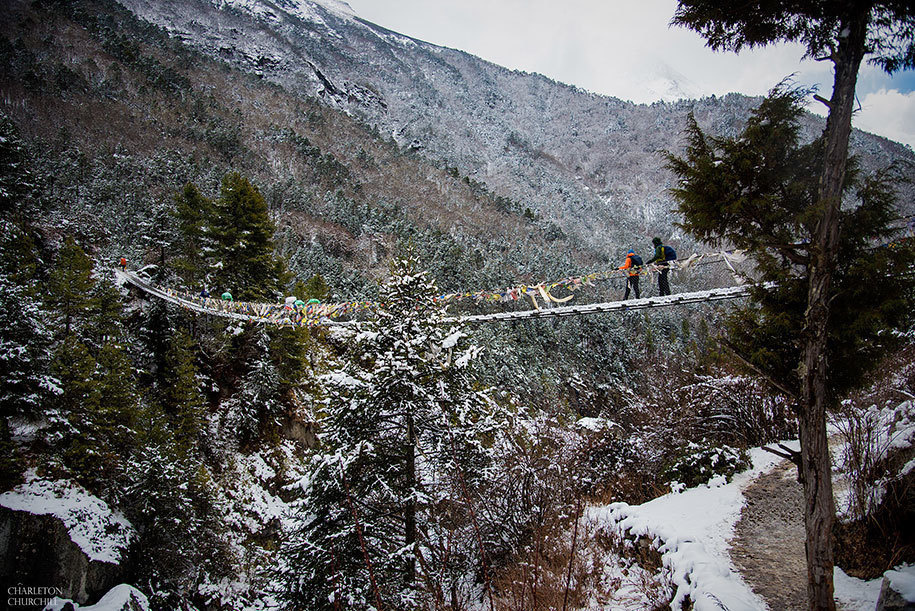 You've watched the movie, Everest. You know what it could happen and what conditions could catch them off guard.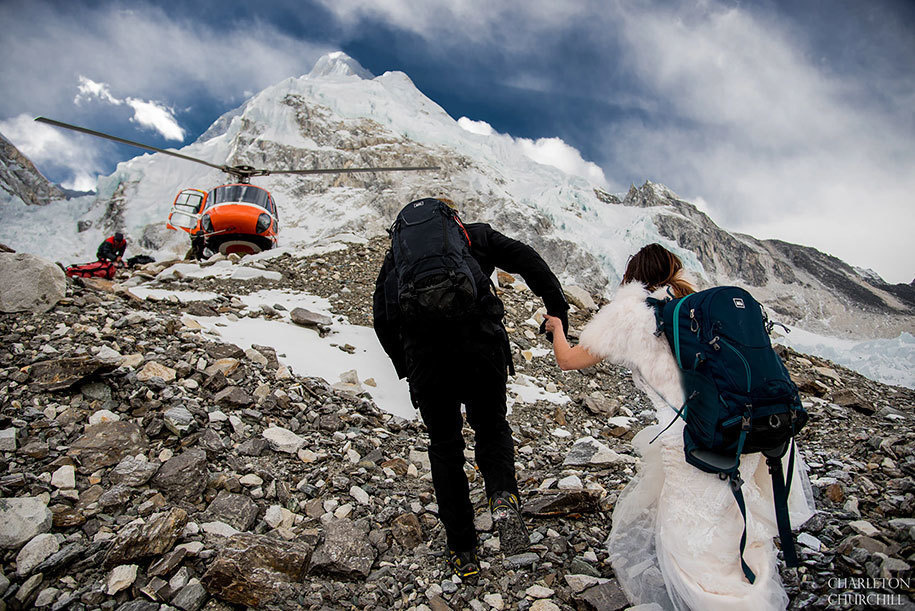 This is not your ordinary couple. They dreamed and trained for it!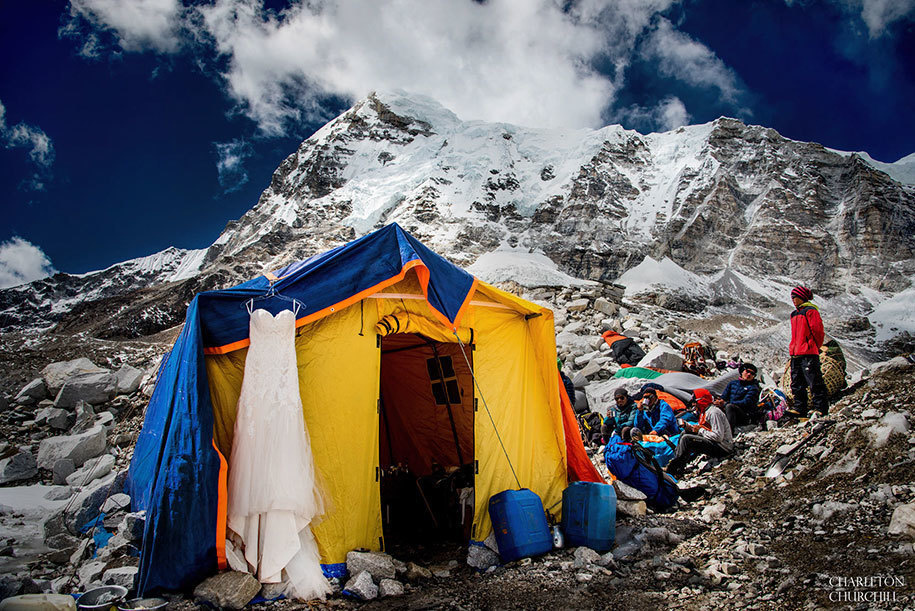 It took them a year to prepare their bodies for this and three weeks to reach the 17,000-foot-base camp.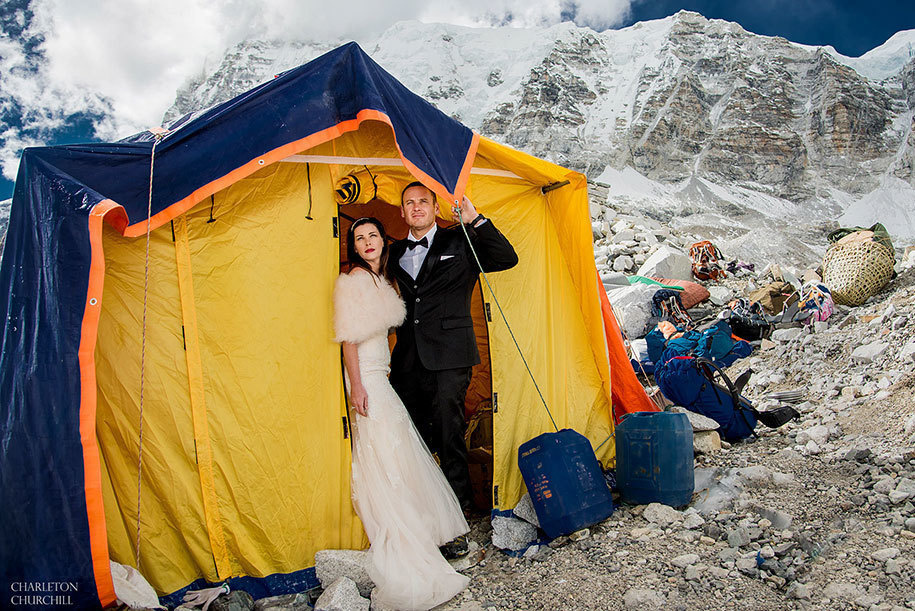 They were not alone on the journey. Charleton Churchill, their talented photographer, was there with them to catch every moment.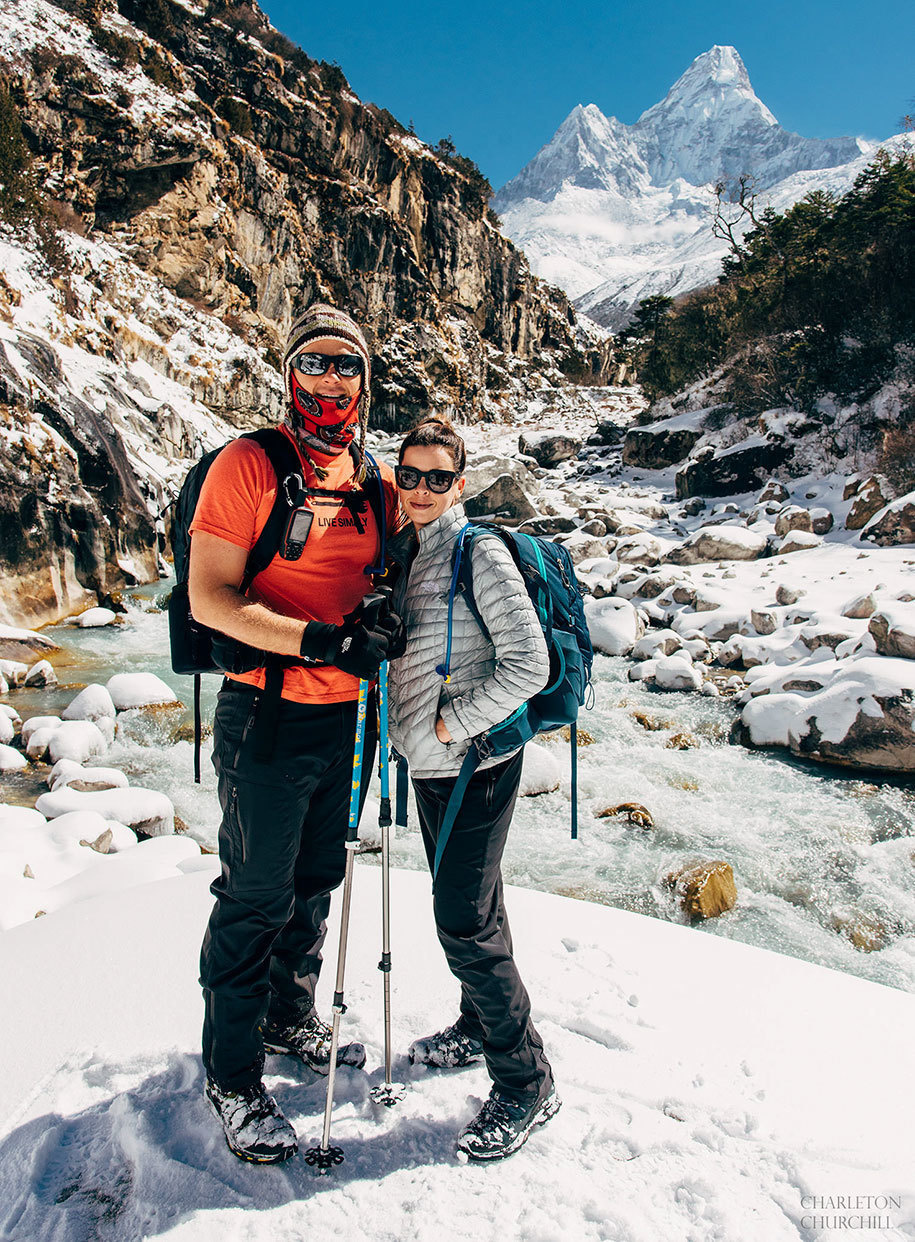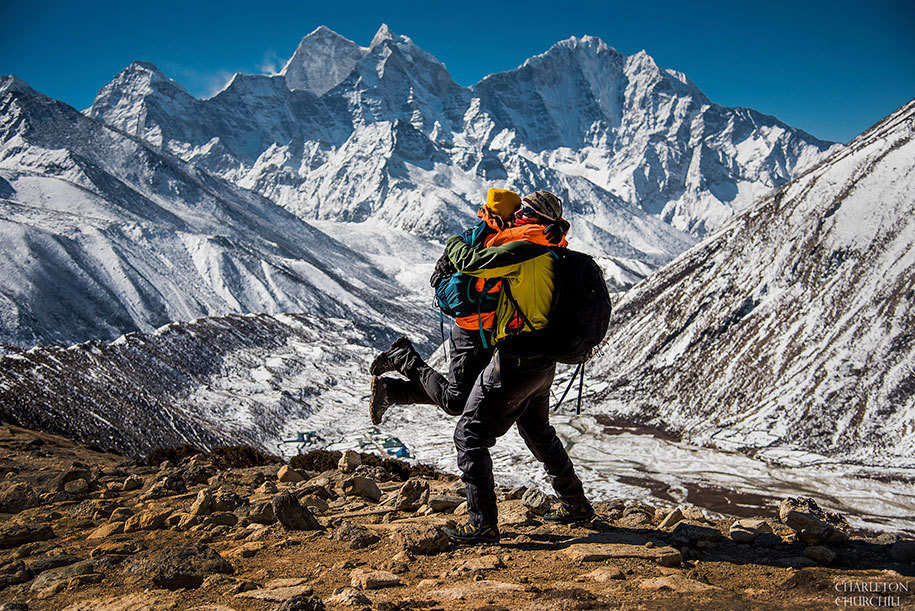 While their photographer was taking care of the technicalities, they were busy getting lost in the beauty and epic scenery behind them.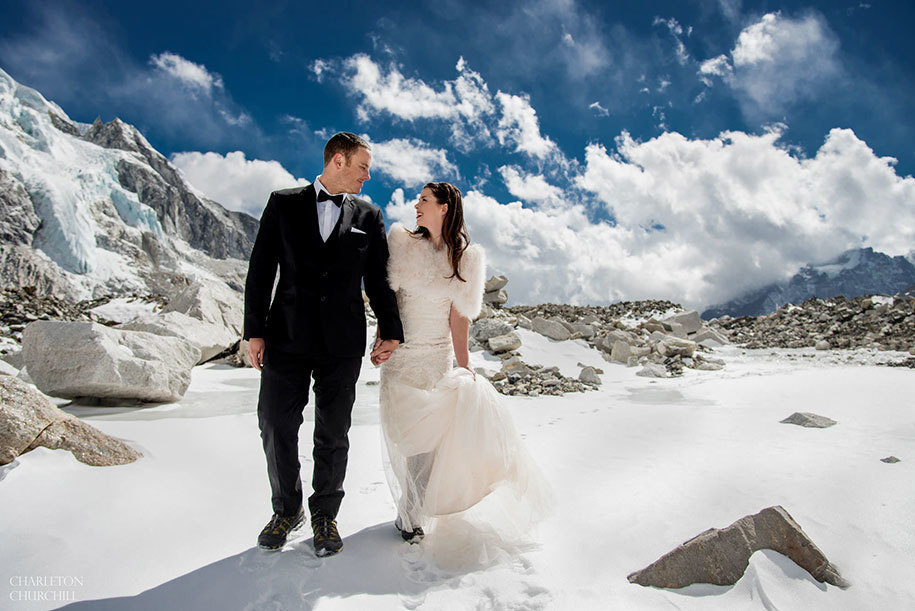 The couple vowed that if they can pull this off, they can go through everything in their life. Always happy, together, side by side.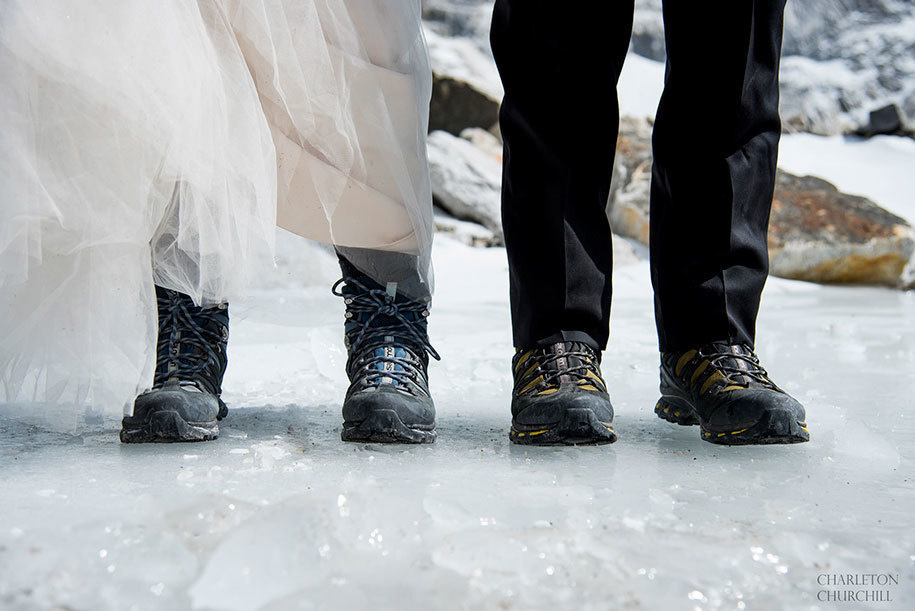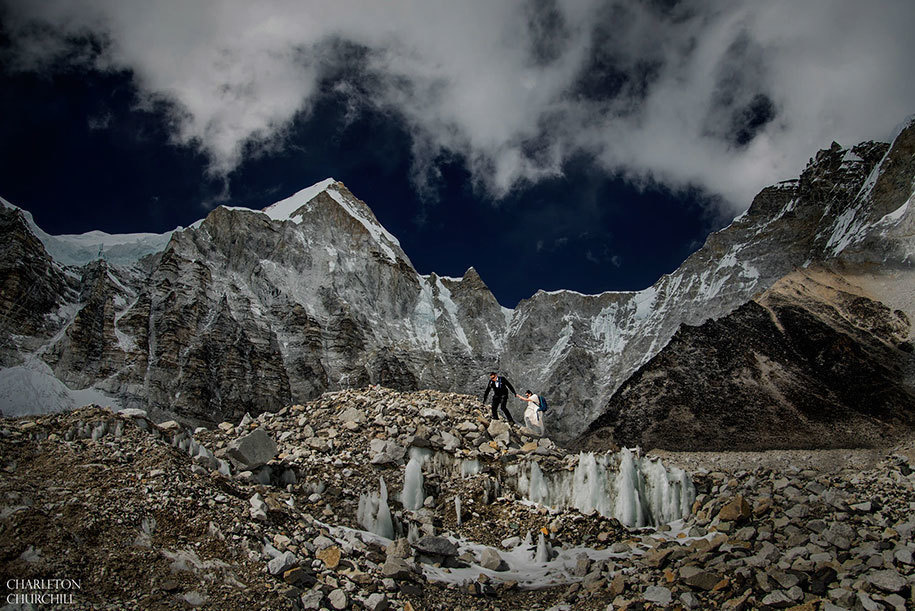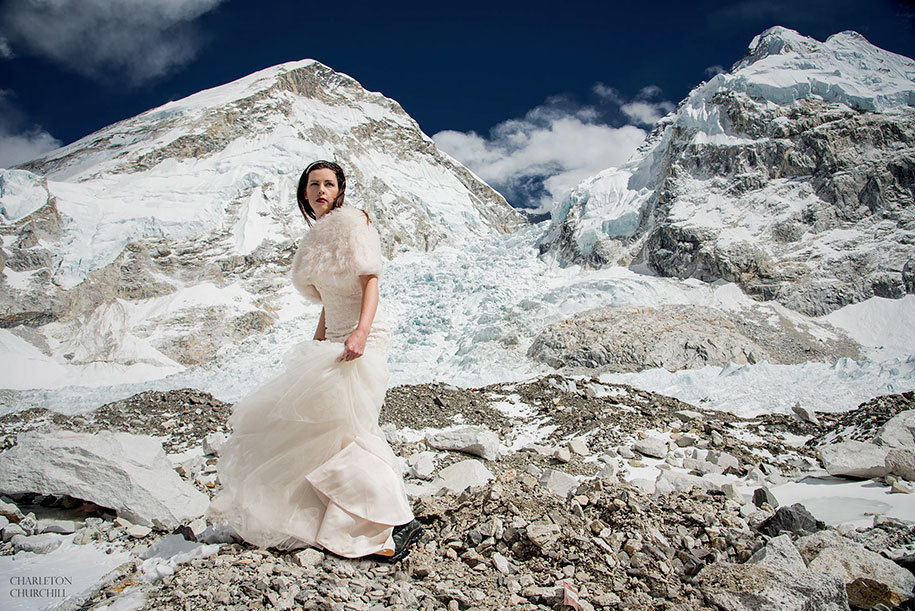 There was a struggle to get up there but at the end…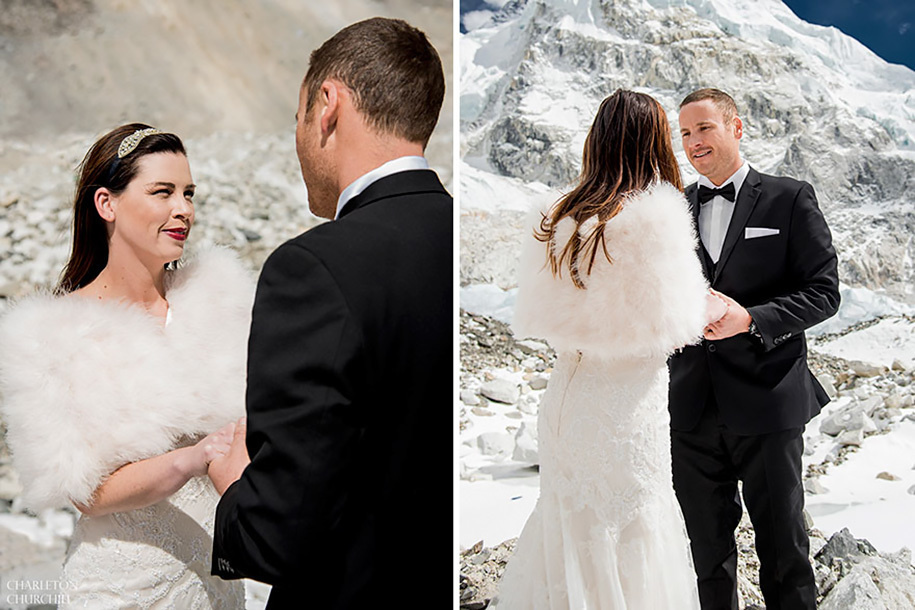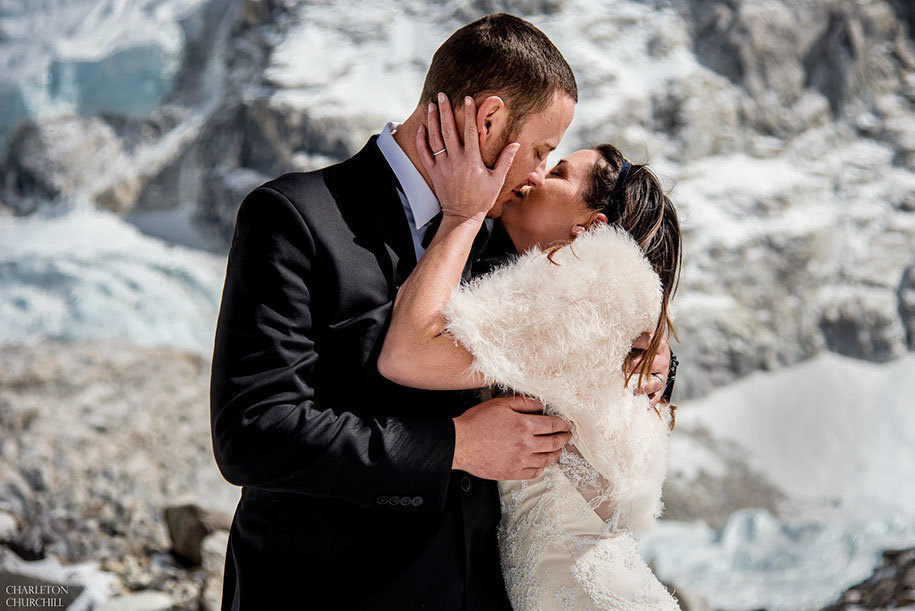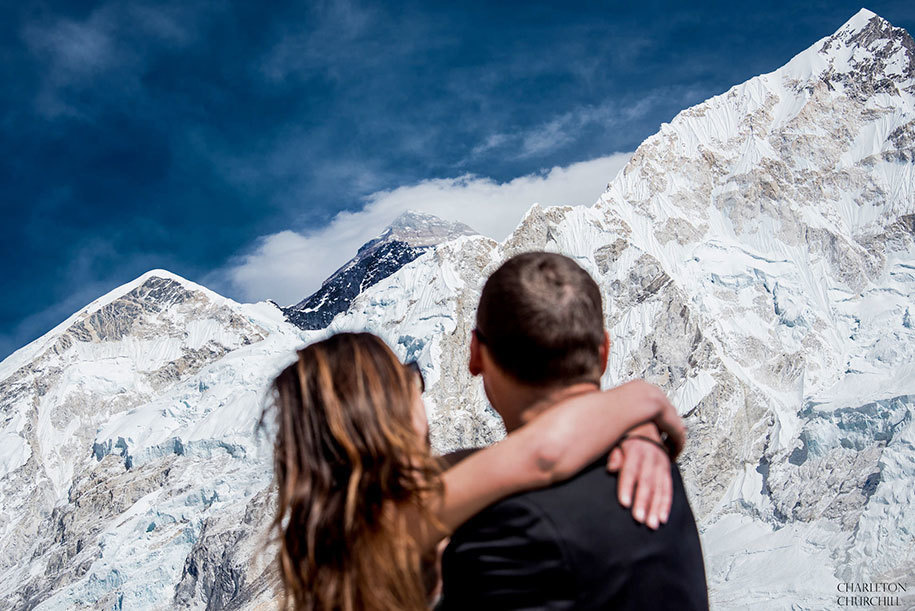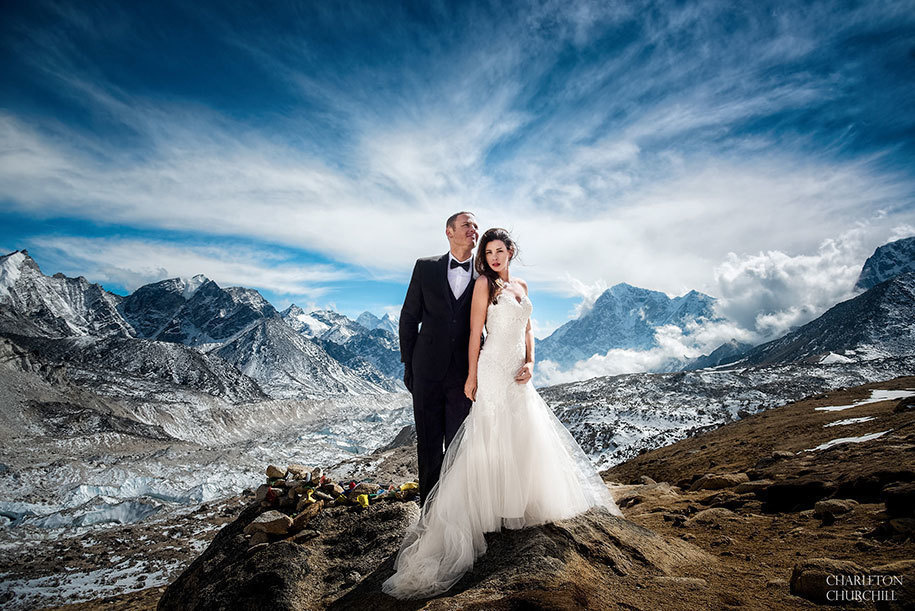 … it was all worth it.
Source: LifeBuzz