The creation you will see on these pictures and the video below is just amazing. It's the work of an artist called Johannes Stötter and we can only say that she is unbelievably talented.
Her talent for creating amazing body paint art makes us believe that she is from another planet.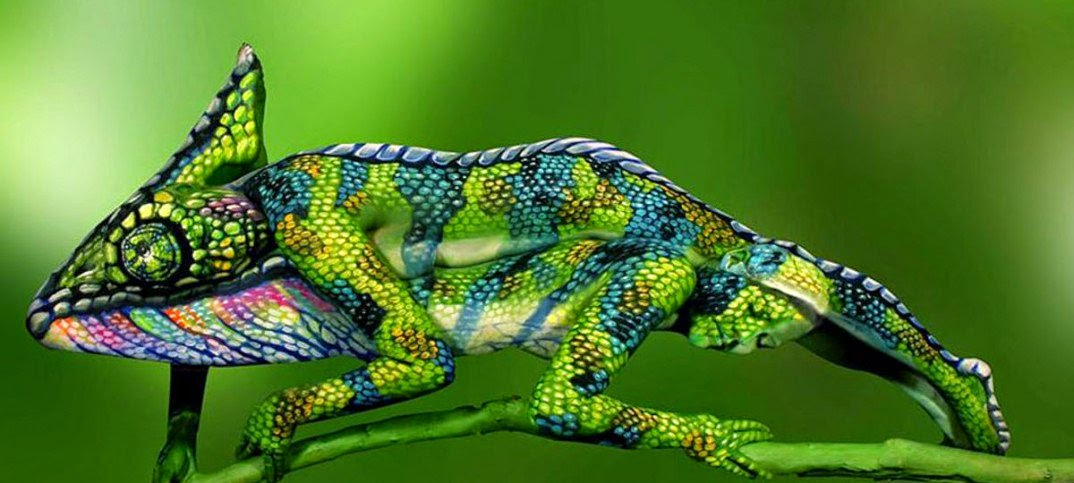 At first you will see an ordinary chameleon "hanging" on a branch, but when this creature starts moving your mind will be blown.
You will not be able to see what's going on immediately. You will get the whole idea after a while.
Mind-blowing!