The famous song Hallelujah was performed so many times that we lost count.
Some say Leonard Cohen's original version is the best and no one can replace it.
I can agree on that, but we have to give credit to those who tried its best to make a cover for this song.
When we think about a great Hallelujah performance we think about Rob Landes and Aubry Pitcher.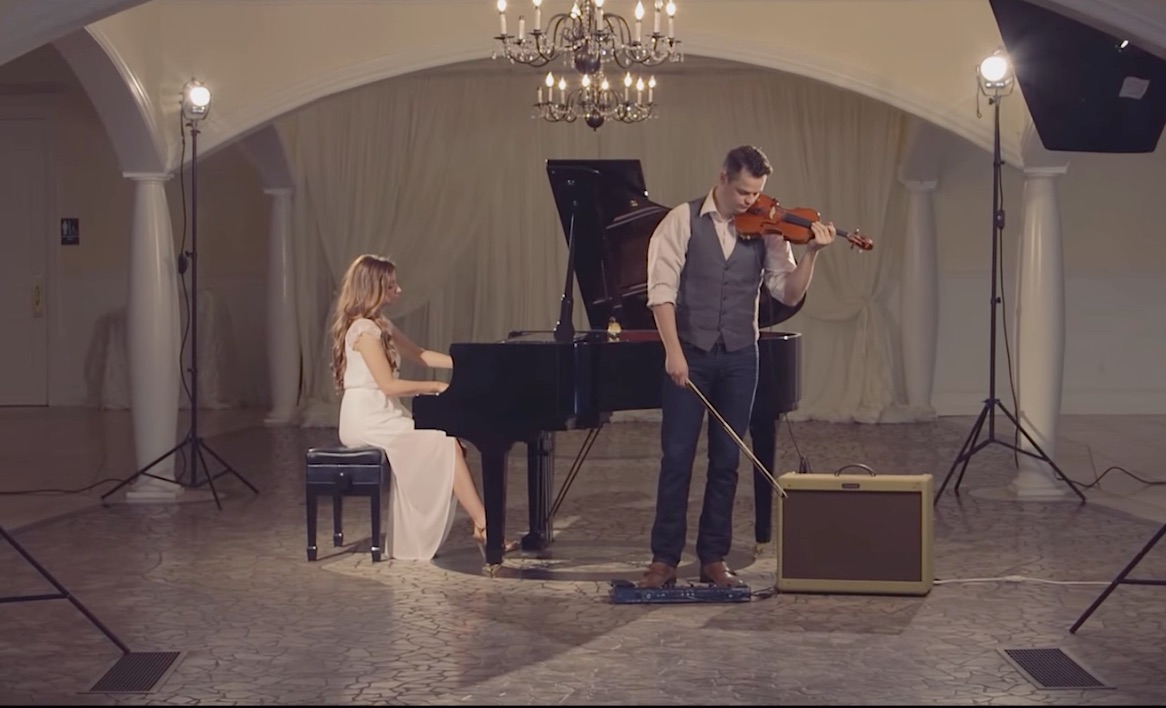 Both of them are the best at what they do.
Rob is a violinist while Aubry plays the piano.
Everything starts as usual. Slow pace, the piano and the violin blend in together creating the perfect sound.
As it "flows", Rob used a looping pedal to bring more flavor to the song.
Watch how it sounds:
Perfect match!