The artist's name is Artur Bordalo and he draws attention with his amazing masterpieces of animals.
Maybe this doesn't sound so "wow", but the masterpieces are made of junk material.
When he was asked why is he doing this, the answer was simple: to raise awareness about pollution that grows day by day.
The idea is to build animals of junk materials because it's the main thing responsible for its destruction.
The majority of these materials can be found in abandoned factories, wastelands or on some city streets.
He uses everything he can find like damaged bumpers, garbage cans, appliances, cans, camouflaging materials, etc.
Here is his work:
1.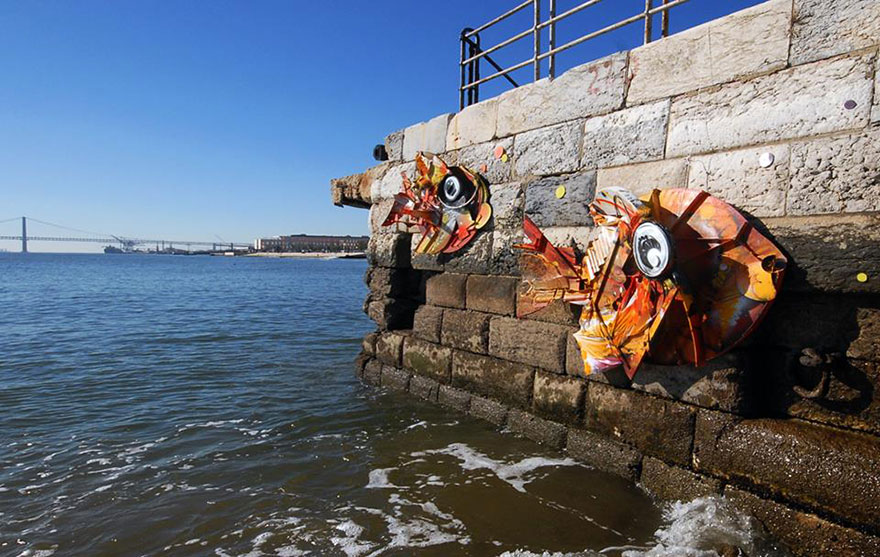 2.
3.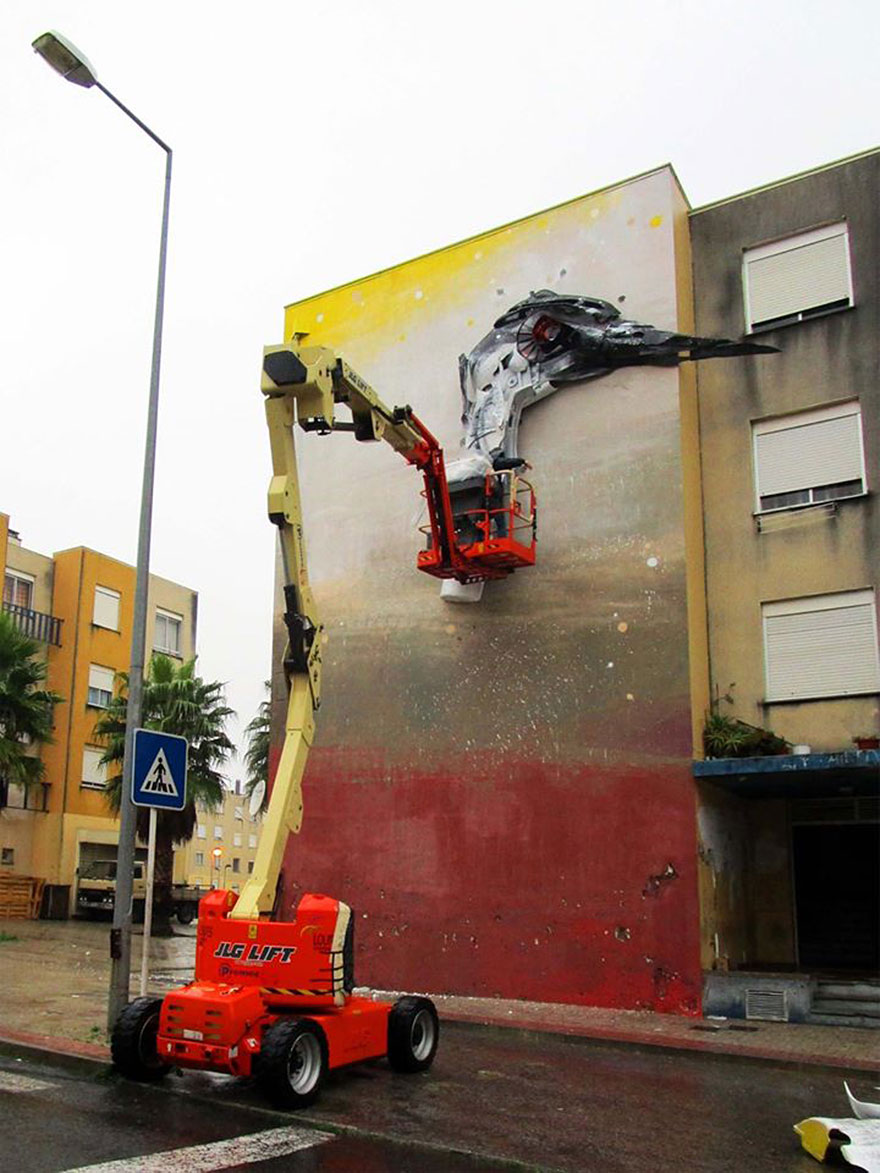 4.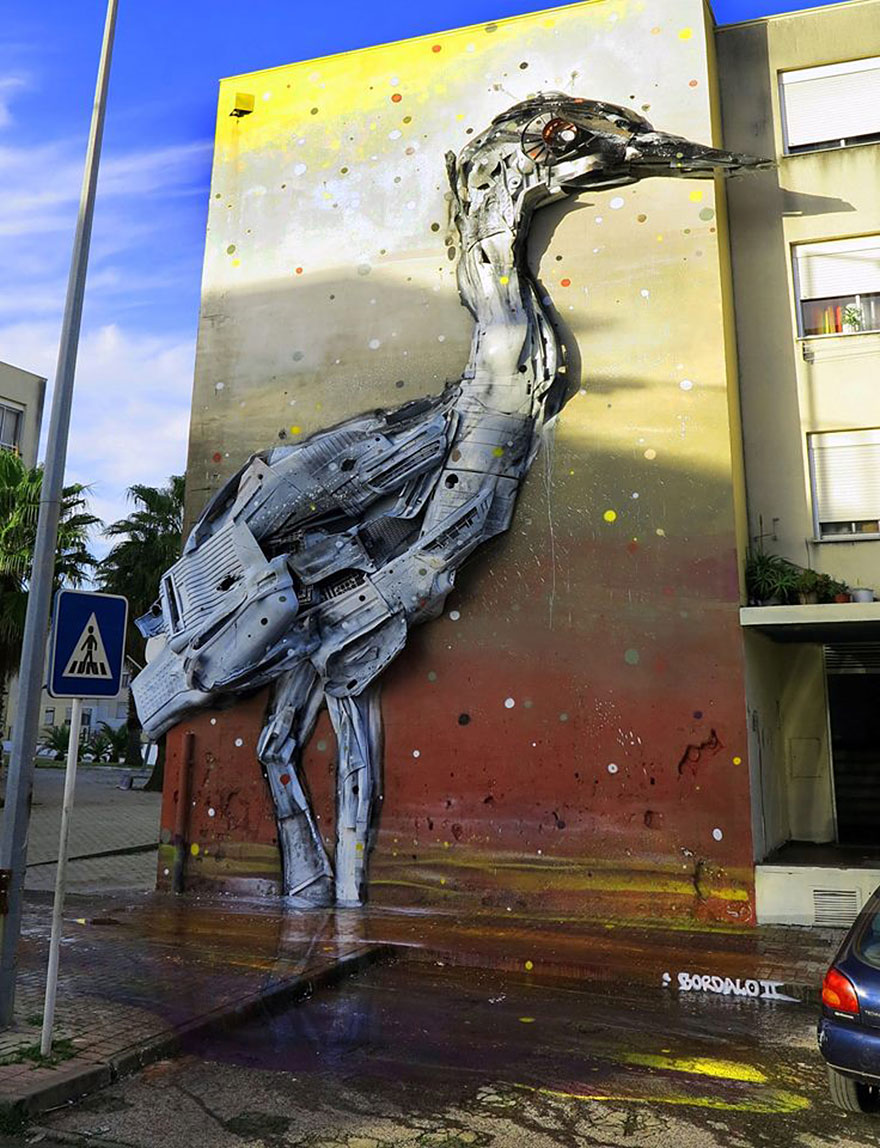 5.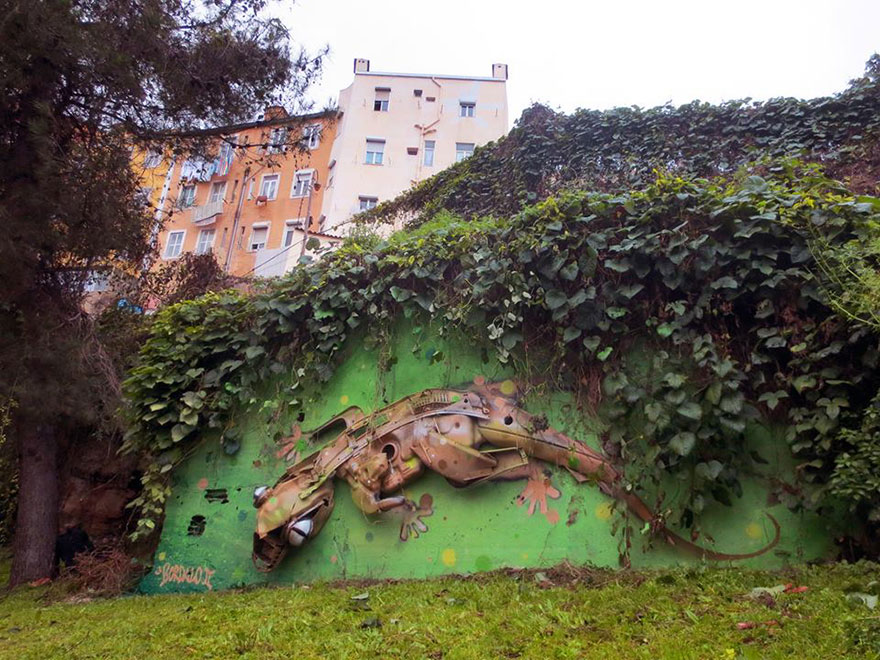 6.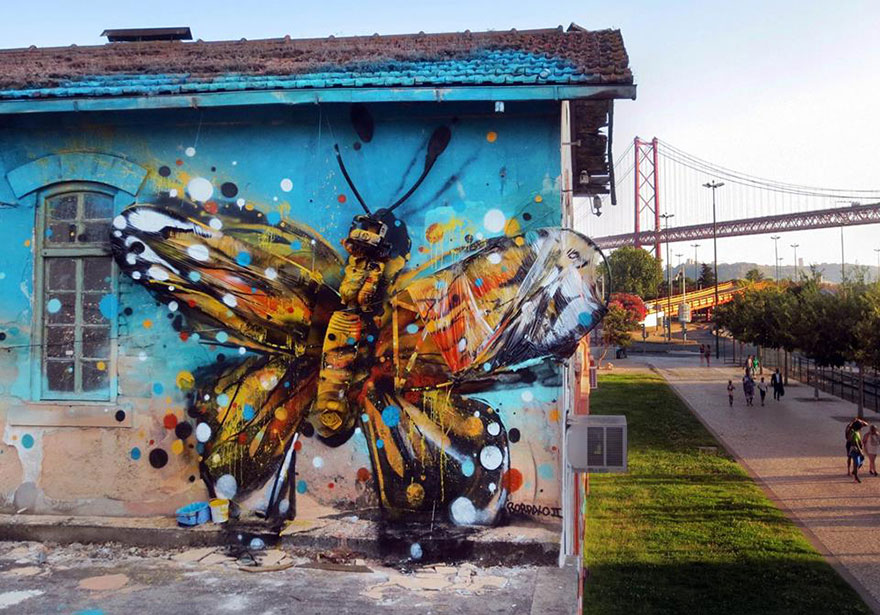 7.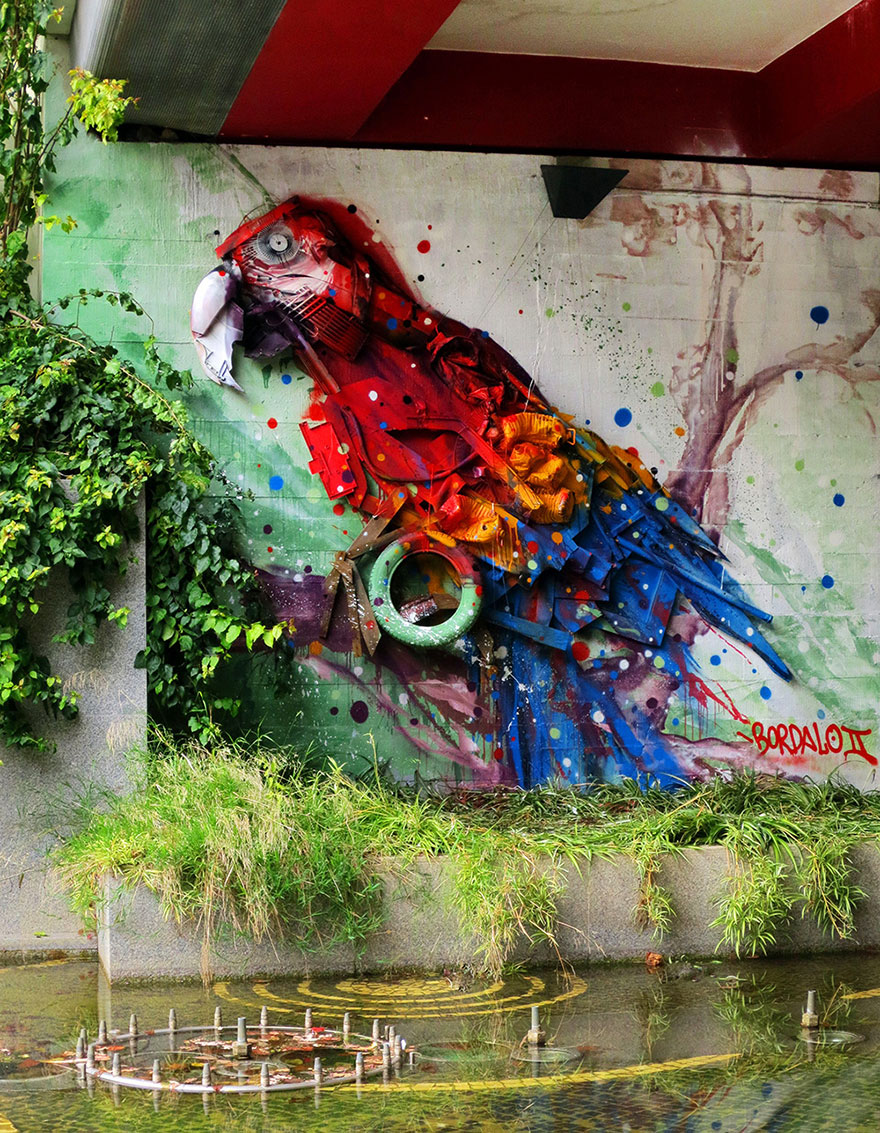 8.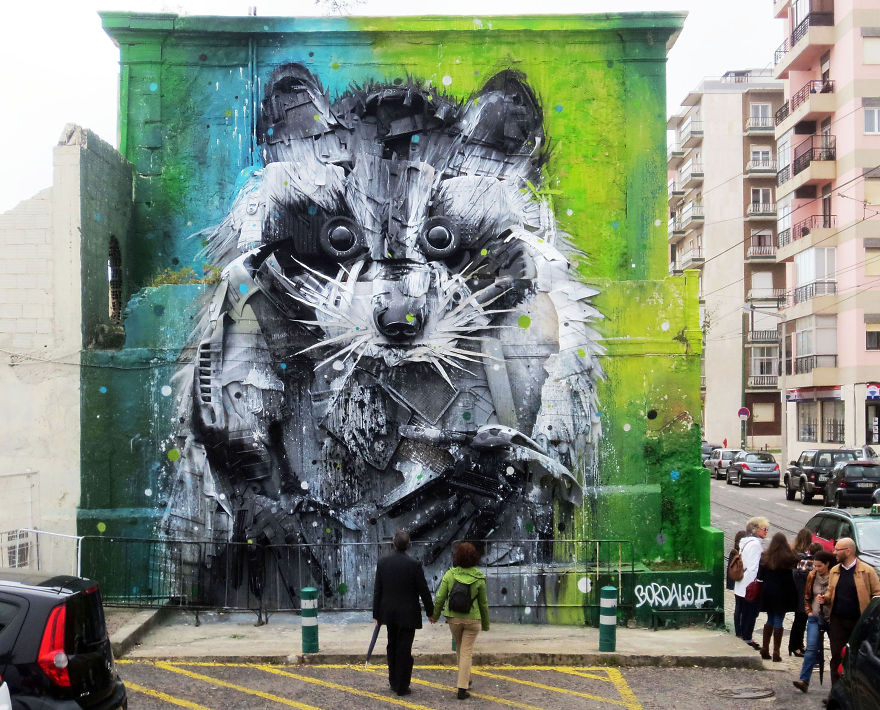 9.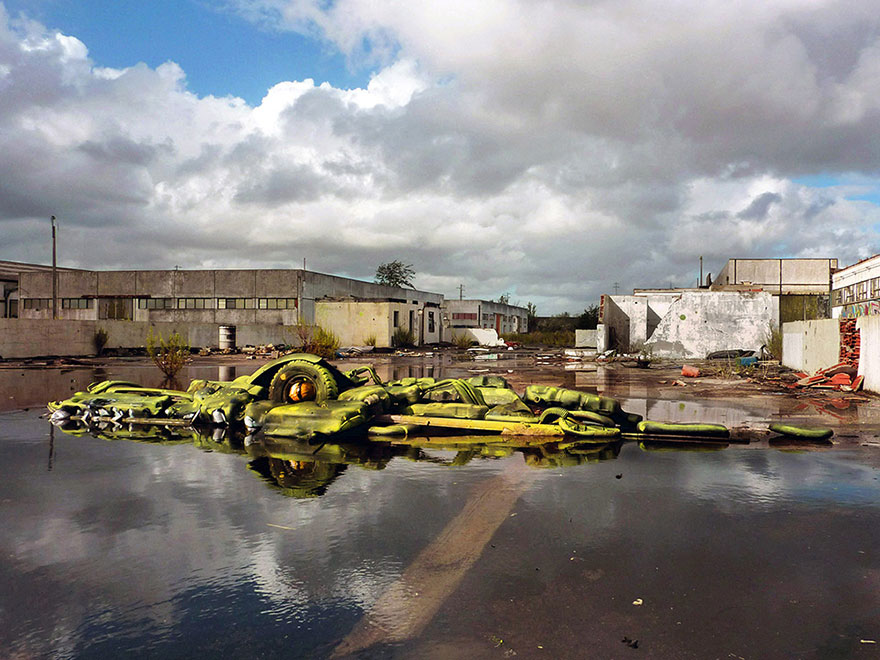 10.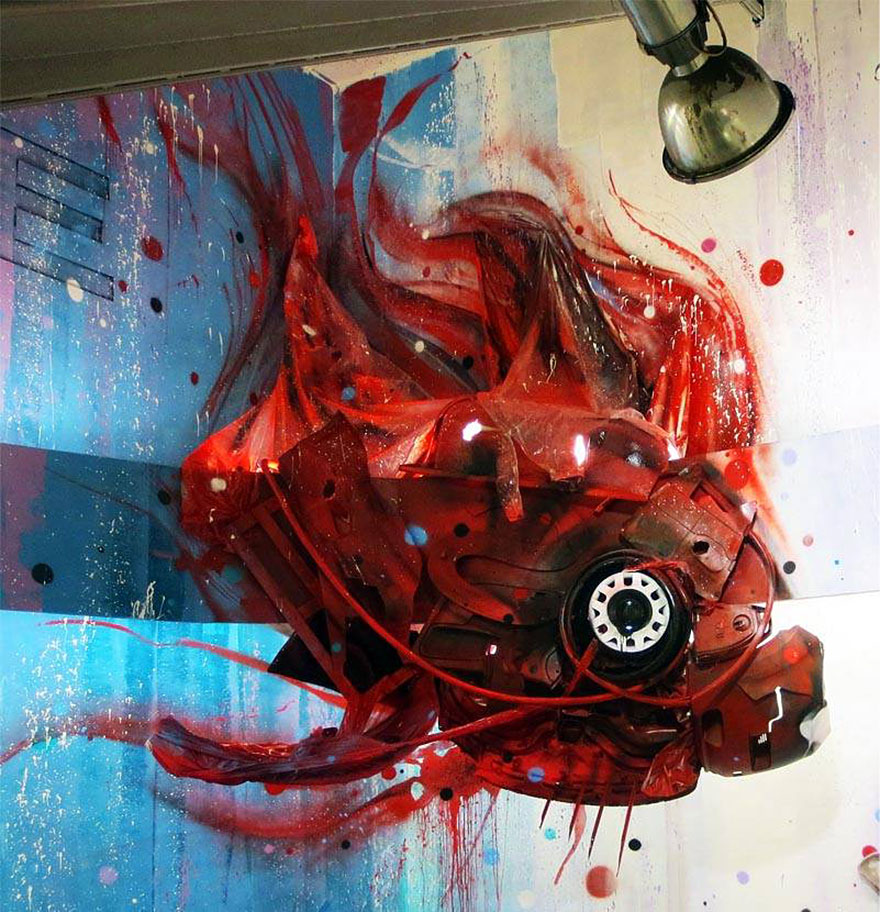 11.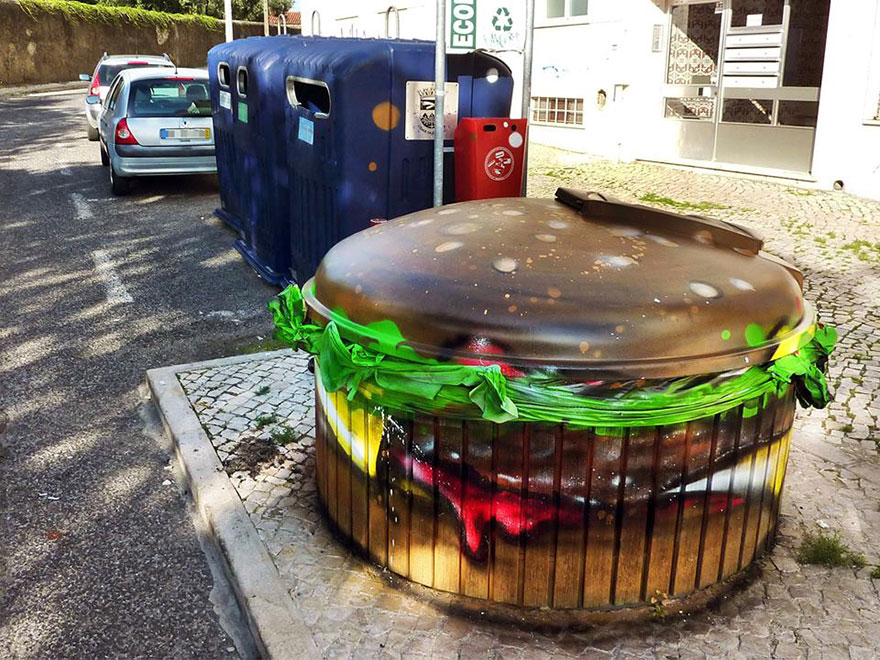 12.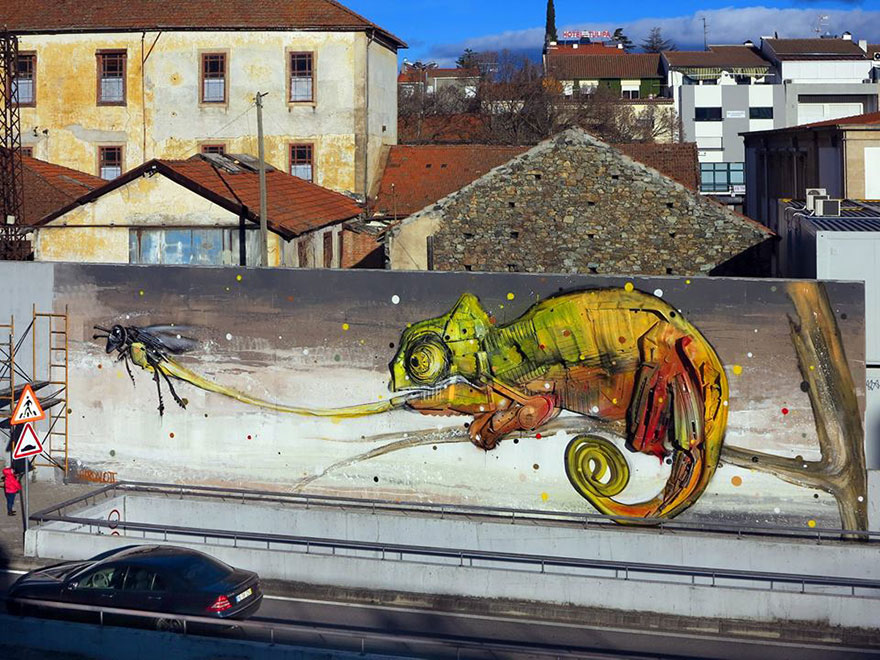 13.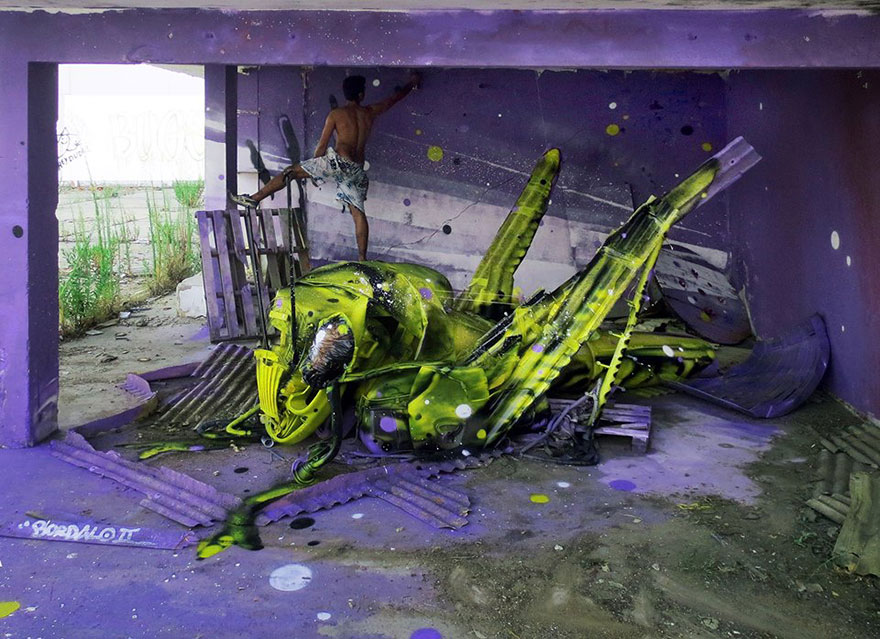 14.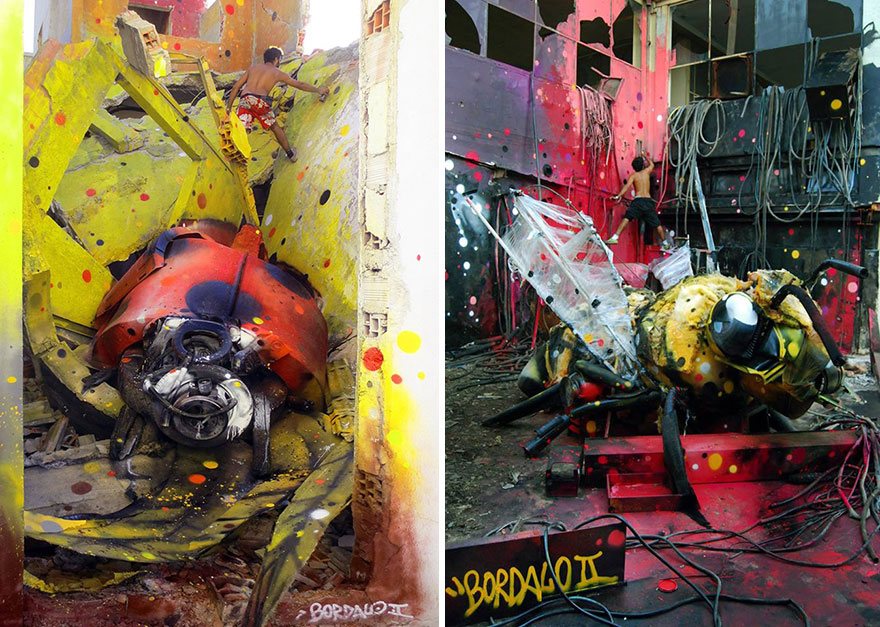 15.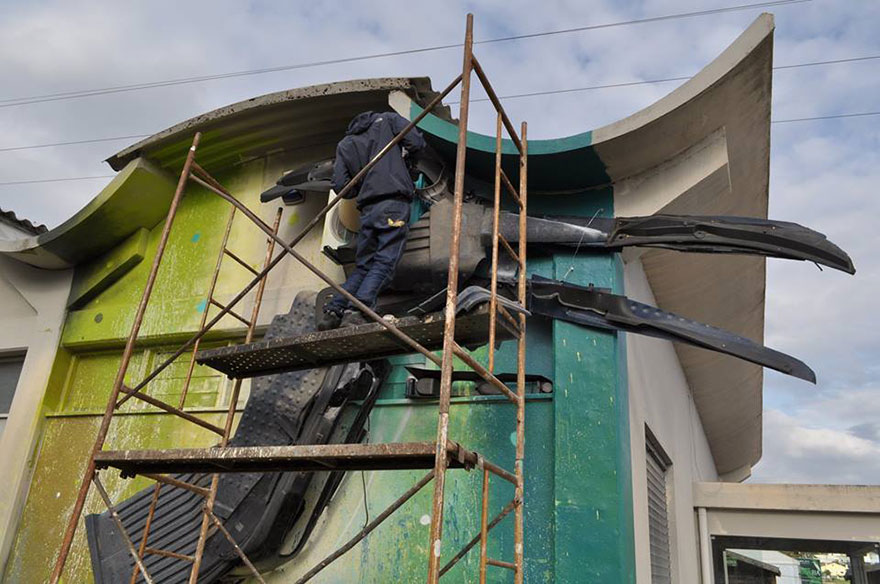 16.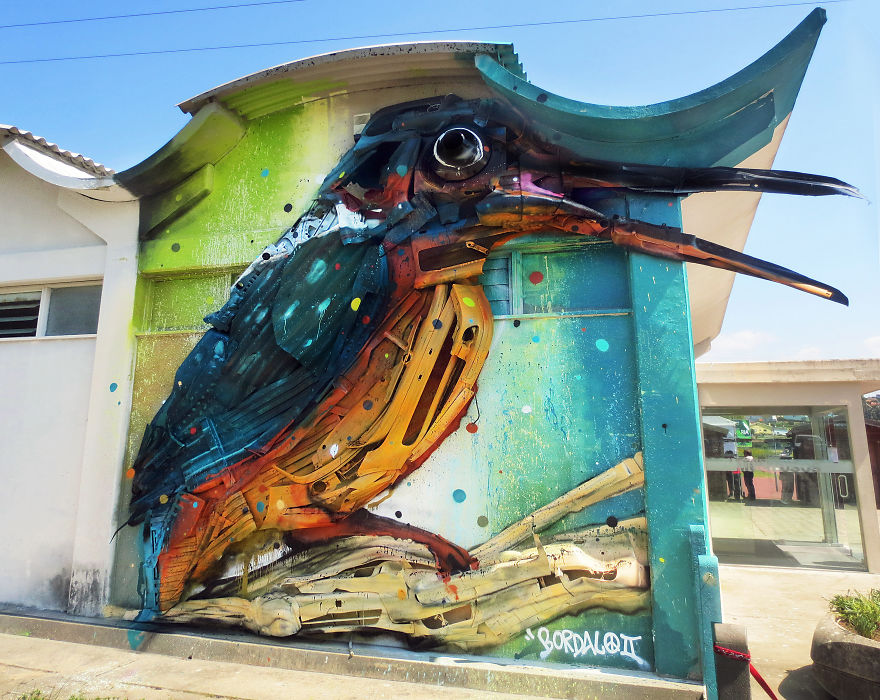 17.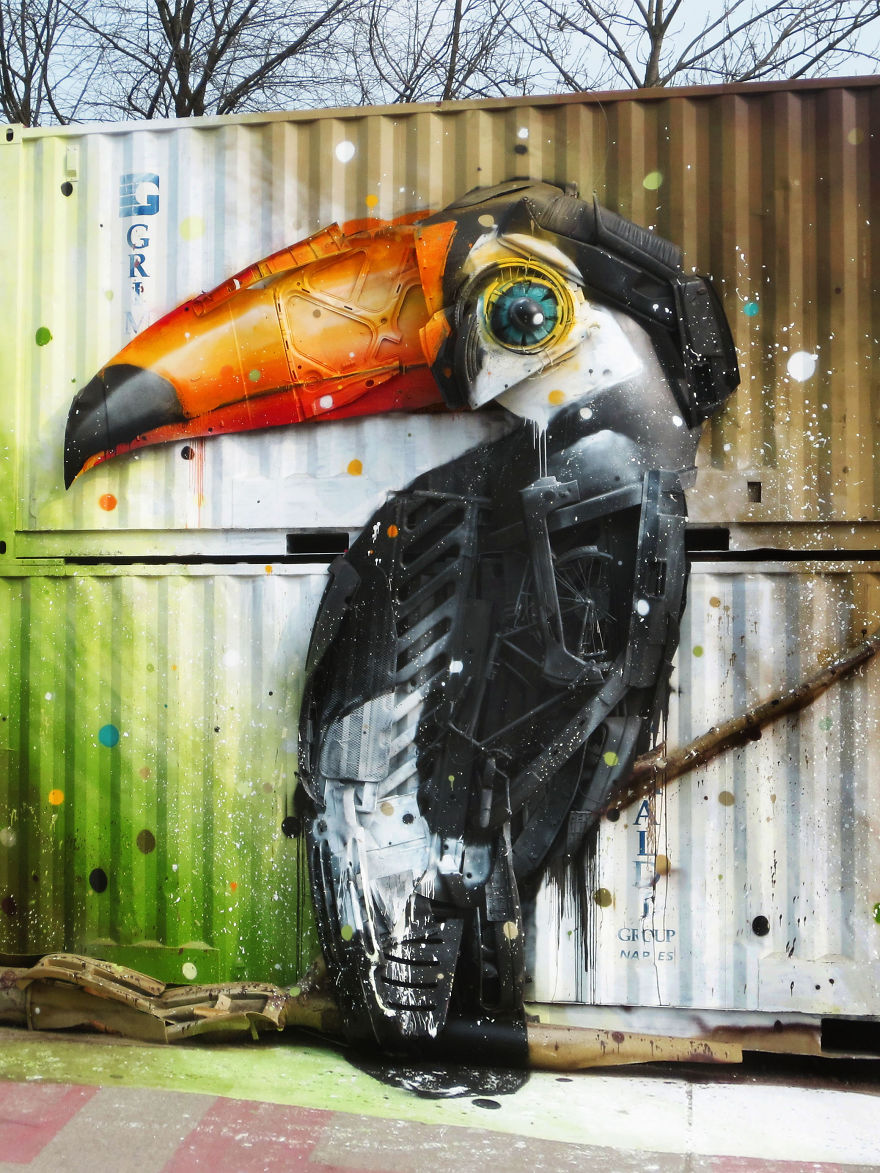 18.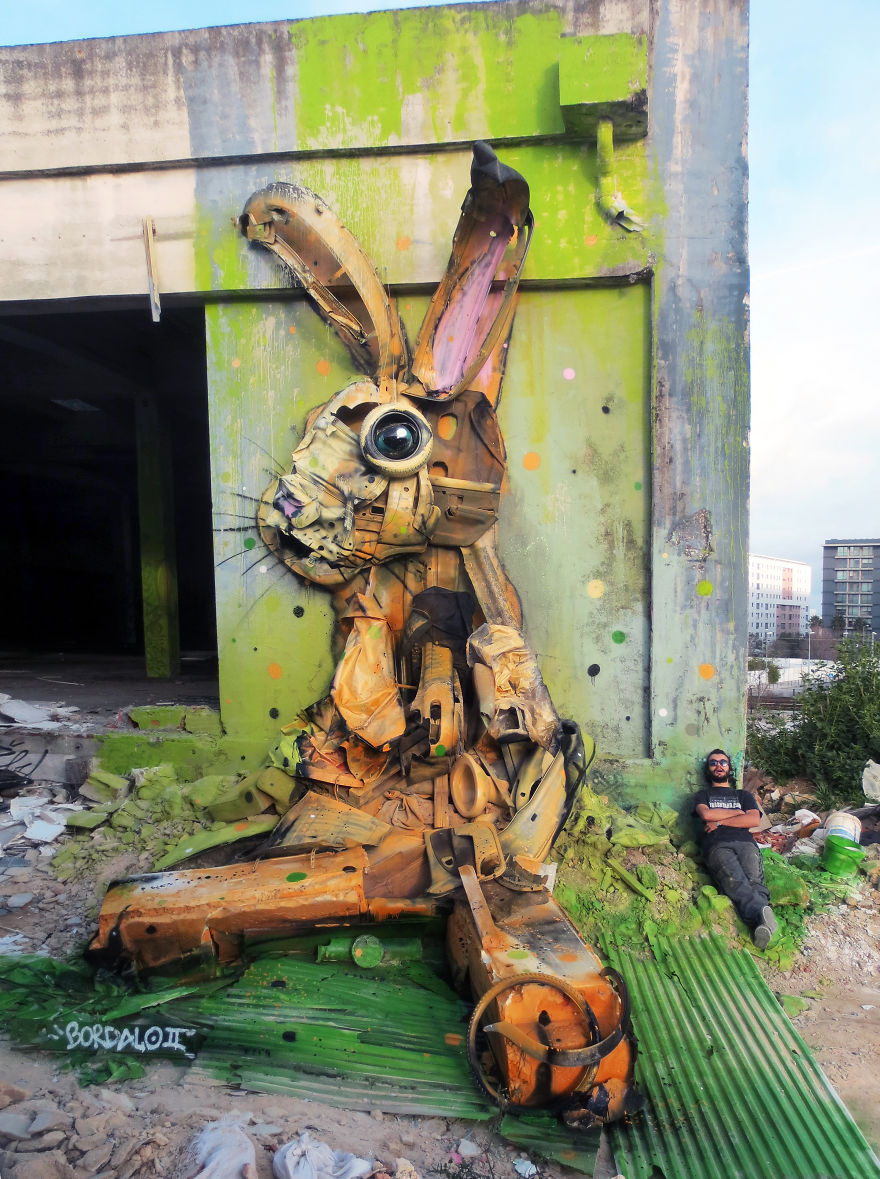 You can find out more about his work on his Facebook profile.