I would like you to read this story about an 18-year-old girl and then talk about dreams and them coming true.
Meet Cliffannie Forrester. She is this talented young lady from Brooklyn, New York. She was the first selected among 1,000 submissions to have her Uganda painting displayed at the Metropolitan Museum of Art.
Her piece will be a part of the annual exhibition, P.S. Art 2016: Celebrating the Creative Spirit of NYC Kids.
You can tell that she is excited about it as she took that to Twitter: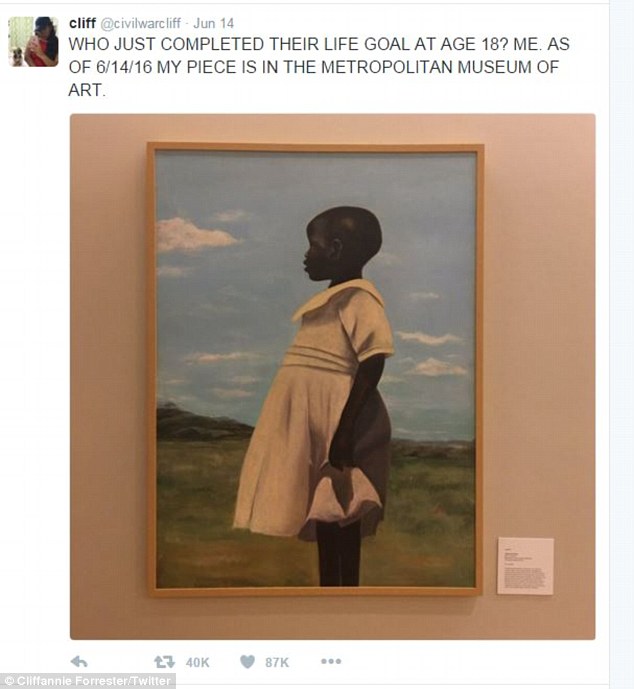 Her tweet went viral since then. She was liked more than 87,000 times as the teenager was crowded with messages that contain congratulations and praises about her achievement.
Let's talk about this talented teenager for a bit.
She graduated from high school recently and took a trip to Uganda. She spotted a little girl, who according to her, was just standing there watching and admiring everything.
Cliffannie quickly took a photo of the girl on her phone which she showed to her art teacher, Maria Jimenez. The teacher suggested that this is a great inspiration for a painting.
And that was the turning point that made her create the art that will be showcased at the Mat.
Source: Daily Mail