This touching story is about one little girl who suffered enough in her life.
I don't know… My opinion is that these things happen when the real parents didn't mean to have a child that will be their most precious legacy in the world.
This story will make you cry, (it made me angry too) but in the same time it will make you happy for her. In the end, she found someone who will love her and take a good care for her.
She wanted to express her gratefulness and appreciation to the parents who saved her and wrote a touching letter that will bring tears to your eyes.
It's unbelievable how a little kid like her can see the world with clear eyes after she suffered so much.
Her name is Marie and her parents started to abuse her when she was only 8 months old.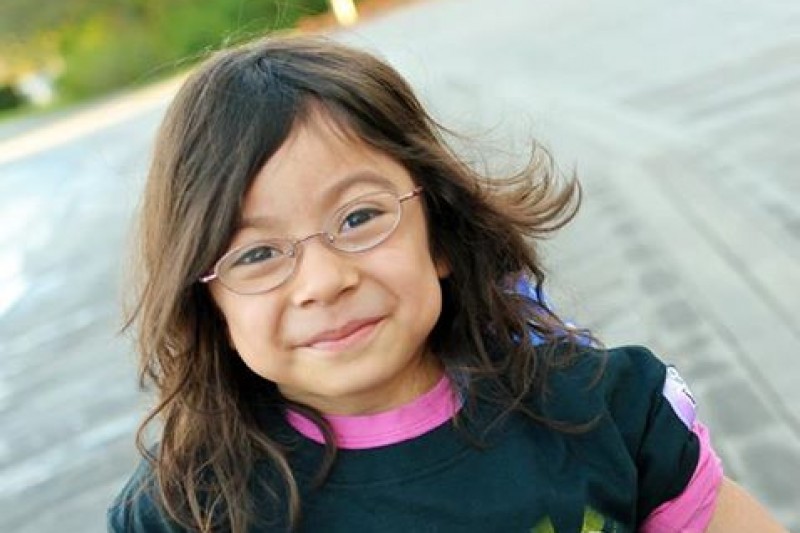 She ended up in a hospital with 14 fractures in her body. Her spine suffered a fracture that made her paralyzed from the waist down for the rest of her life.
The police arrested her mother and boyfriend.Then… Michelle Purprenant showed up as a social worker assigned for this case.
Michelle ended up adopting Marie.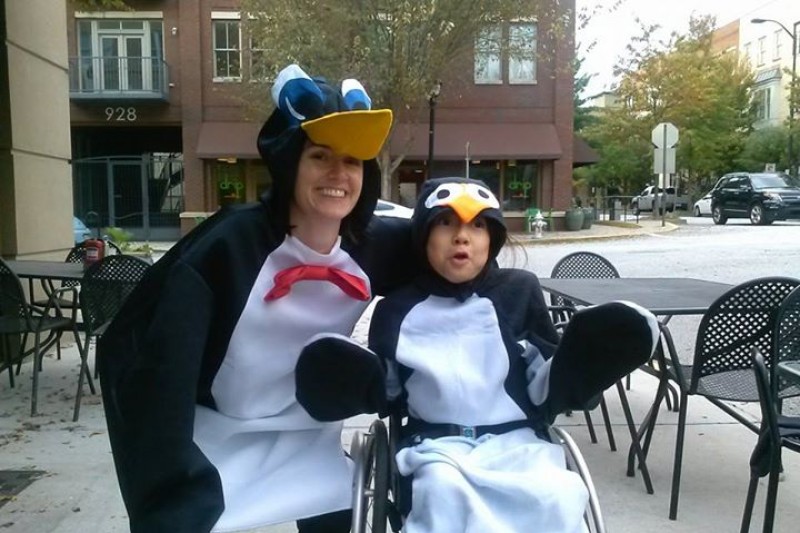 When she was 8 years old she wrote a letter of gratefulness to her saviors:
1.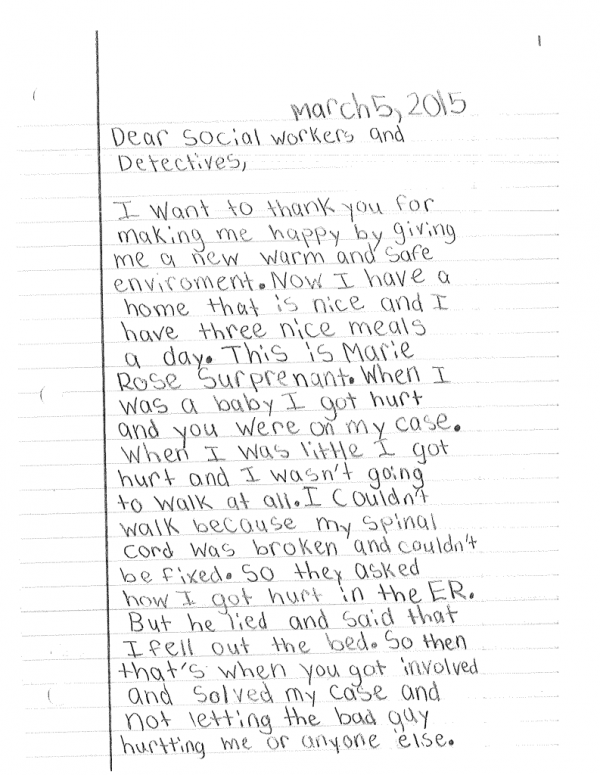 2.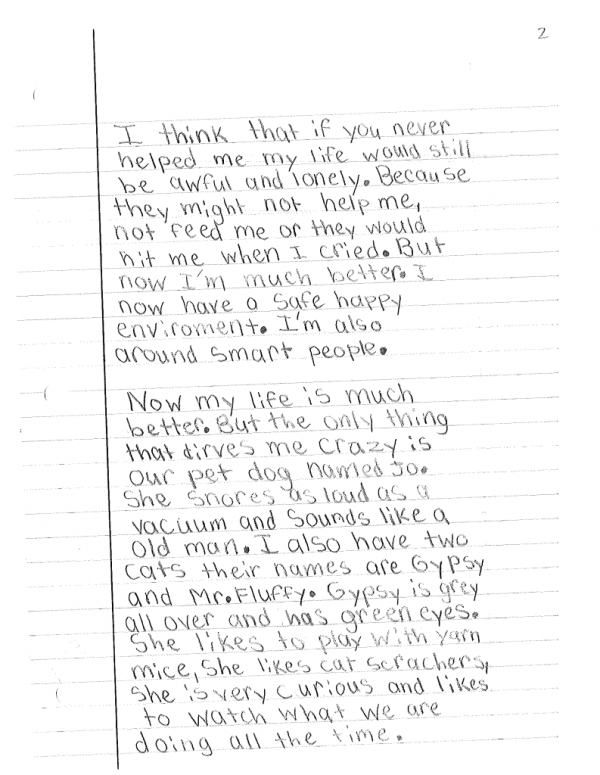 3.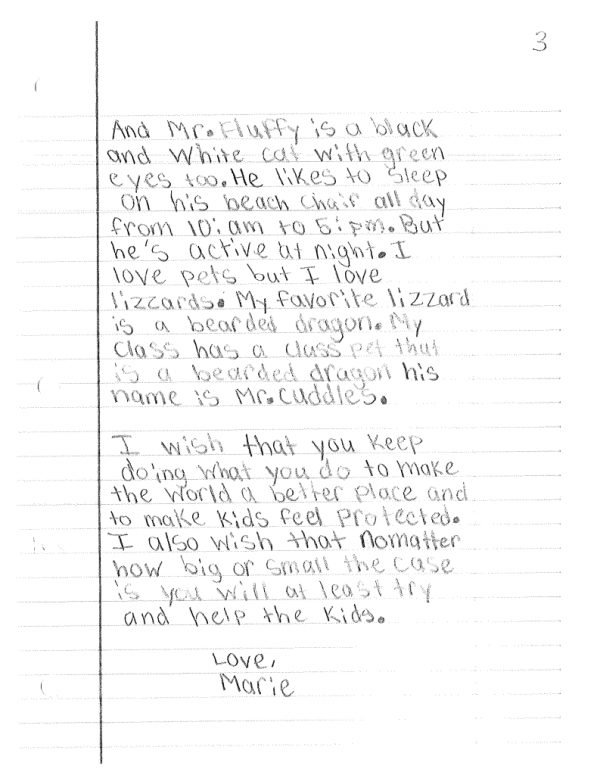 Marie is now 9 years old and lives a great life with her new parents.